Warzone - Survival Camp locations: How to complete the Rambo POW dog tags challenge explained
Where has Rambo set up camp?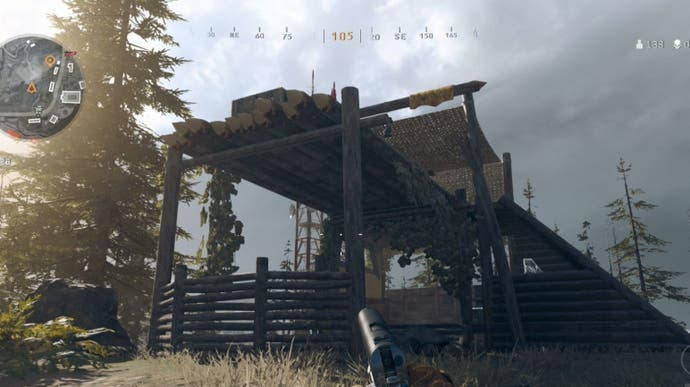 The survival camps are part of the 80's action movie themed mid season 3 update for Warzone and, like how Nakatomi Plaza is connected to John McClane, these camps are a sign of John Rambo.
(They should have called it the John update...)
There are a number of survival camp locations across the Warzone map and, depending on what you find at the camps, you may be able to complete the Rambo POW dog tags challenge.
---
Currently, as of Warzone Season 4, you can no longer complete this activity. If you're looking for more help, check out our on-going best Warzone weapons page and the Vanguard Royale meta.
---
On this page:
Survival camp locations in Warzone explained
Below you can find the locations of the 10 survival camps in Warzone: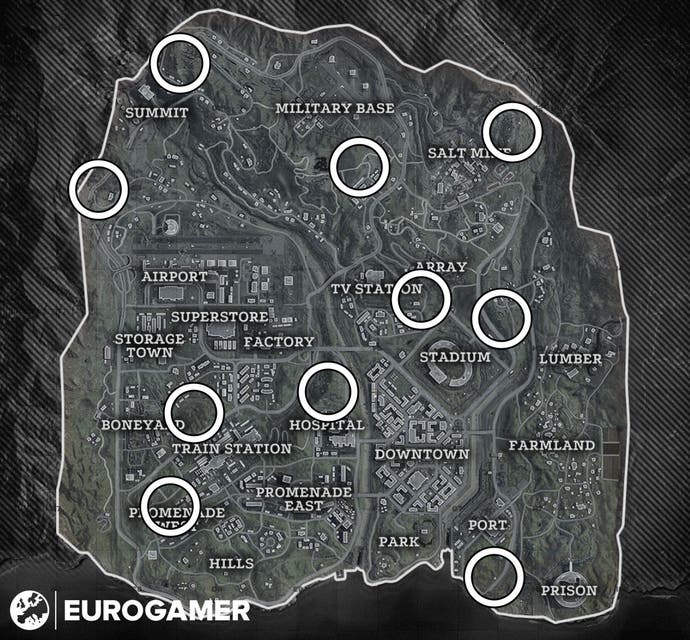 If you want the locations for the survival camps to appear on your in-game map, then you need to visit the CIA Outpost and interact with the map of the Verdansk you find inside.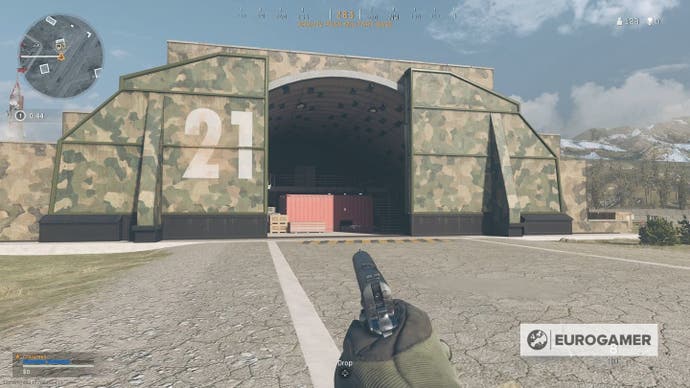 These locations won't, however, stay on your map after the end of the match you activate them in. This means you will have to visit the CIA Outpost every match if you wish to have the survival camp locations appear on your in-game map or simply consult the map above every time, which is far easier.
---
Warzone Season 5 is almost here! If you want to learn more about firepower from previously, we explain the best Welgun loadout, best Cooper Carbine loadout, best Gorenko Anti-Tank Rifle loadout, best STG44 loadout, best MP40 loadout, best Automaton loadout, best BAR loadout, best Combat Shotgun loadout, best Type 100 loadout, and best Kar98k loadouts.
---
Rambo POW dog tags challenge in Warzone explained
While the survival camps can contain a variety of loot, your main reason for visiting one in Warzone will most likely be the dog tags challenge.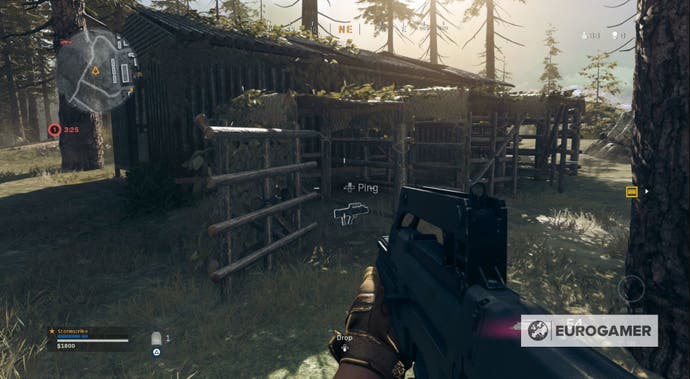 This challenge tasks you with searching the survival camps for three sets of Fallen Soldier Tags.
Only one Fallen Soldier Tag will spawn in each survival camp every match, which means there are only 10 tags available in any match you play. This means that there's also a chance another player will take one of the tags before you, which can make this challenge rather hard to complete.
From our research, it also seems like you can only collect one set of dog tags per match, which means it will take you a minimum of three matches to complete this challenge.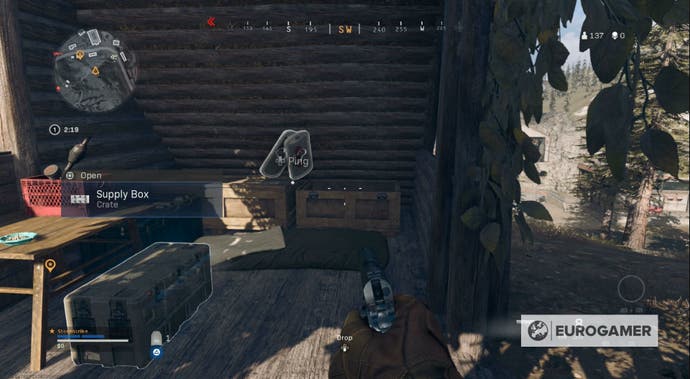 For completing this challenge, you'll receive the Action Packed Calling Card and 1000 XP.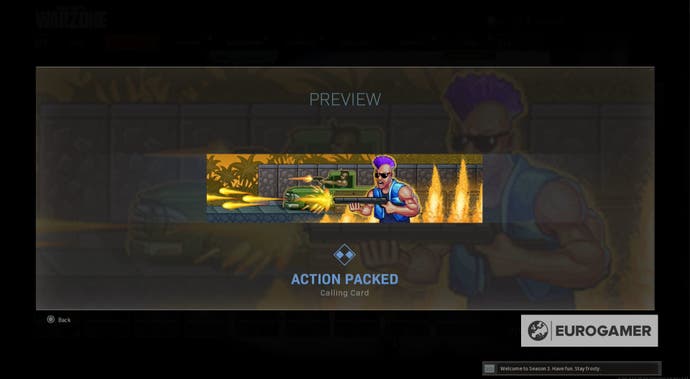 If you'd like to learn more about the mid season update for Warzone, check out our guide on the CIA Outpost and Nakatomi side missions.