UK Top 40: Prototype 2 tops chart
Despite lower sales than predecessor.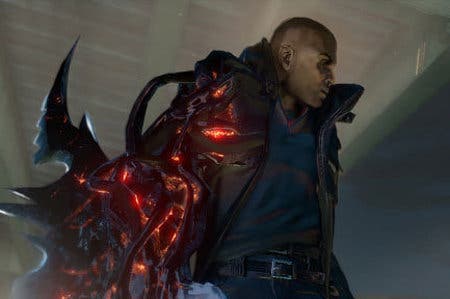 Open world mutant adventure Prototype 2 managed to wrap its tendrils around the UK all-formats chart this week, debuting in first place.
But it failed to match launch week sales of the first Prototype, despite it launching on a Tuesday and therefore having a longer time on sale.
Prototype 2 did however manage to sell more than other recent number ones Kinect Star Wars and Witcher 2 in their respective launch weeks.
Otherwise, it was a quiet week for new releases. Crash Time 4, the only other fresh launch, failed to chart altogether.
Witcher 2, last week's number one, fell to sixth. The rest of the top 10 remained largely unchanged: FIFA Street remained second, with FIFA 12, Mass Effect 3 and Kinect Star Wars filling out the rest of the top five.
The full top 40 lies below.
| This Week | Last Week | Title | Platform(s) |
| --- | --- | --- | --- |
| 1 | New entry | Prototype 2 | PC, PS3, Xbox 360 |
| 2 | 2 | FIFA Street | PS3, Xbox 360 |
| 3 | 3 | FIFA 12 | PS3, Xbox 360 |
| 4 | 5 | Mass Effect 3 | PC, PS3, Xbox 360 |
| 5 | 4 | Kinect Star Wars | Xbox 360 |
| 6 | 1 | The Witcher 2: Enhanced Edition | PC, Xbox 360 |
| 7 | 6 | Tiger Woods PGA Tour 13 | PS3, Xbox 360 |
| 8 | 7 | Battlefield 3 | PC, PS3, Xbox 360 |
| 9 | 9 | Mario & Sonic: London 2012 Olympic Games | Wii |
| 10 | 12 | Saints Row: The Third | PC, PS3, Xbox 360 |
| 11 | 14 | Batman: Arkham City | PS3, Xbox 360 |
| 12 | 13 | Skylanders: Spyro's Adventure | 3DS, PS3, Wii, Xbox 360 |
| 13 | 8 | The Elder Scrolls 5: Skyrim | PC, PS3, Xbox 360 |
| 14 | 10 | Call of Duty: Modern Warfare 3 | DS, PC, PS3, Wii, Xbox 360 |
| 15 | 11 | SSX | PS3, Xbox 360 |
| 16 | 15 | Moshi Monsters: Moshling Zoo | DS |
| 17 | 24 | UFC Undisputed 3 | PS3, Xbox 360 |
| 18 | 17 | Just Dance 3 | Wii, Xbox 360 |
| 19 | 28 | Uncharted 3: Drake's Deception | PS3 |
| 20 | 26 | F1 2011 | PC, PS3, Vita, Xbox 360 |
| 21 | 25 | Zumba Fitness | Wii, PS3, Xbox 360 |
| 22 | 23 | Mario Party 9 | Wii |
| 23 | 20 | Forza Motorsport 4 | Xbox 360 |
| 24 | 22 | Lego Harry Potter: Years 5-7 | PC, PS3, Wii, Xbox 360 |
| 25 | 27 | Super Mario 3D Land | 3DS |
| 26 | 19 | Assassin's Creed: Revelations | PC, PS3, Xbox 360 |
| 27 | 18 | The Sims 3 | 3DS, PC, PS3, Wii, Xbox 360 |
| 28 | 21 | Gran Turismo 5 | PS3 |
| 29 | 29 | WWE '12 | PS3, Xbox 360 |
| 30 | 34 | Football Manager 2012 | PC, PSP |
| 31 | 30 | Sonic Generations | PS3, Xbox 360 |
| 32 | 31 | Mario Kart 7 | 3DS |
| 33 | 35 | Rayman Origins | PS3, Wii, Xbox 360 |
| 34 | 33 | Grand Theft Auto Episodes - Liberty City | PS3, Xbox 360 |
| 35 | 16 | Resident Evil: Operation Raccoon City | PS3, Xbox 360 |
| 36 | Re-entry | Final Fantasy 13-2 | PS3, Xbox 360 |
| 37 | 32 | Cars 2 | DS, PS3, Wii, Xbox 360 |
| 38 | Re-entry | Metal Gear Solid HD Collection | PS3, Xbox 360 |
| 39 | 37 | Zumba Fitness 2 | Wii |
| 40 | Re-entry | Mario Kart Wii | Wii |