Resistance: Burning Skies, Gravity Rush demo on EU PlayStation Store
Plus Arkham City DLC, Protoype 2 for £49.99.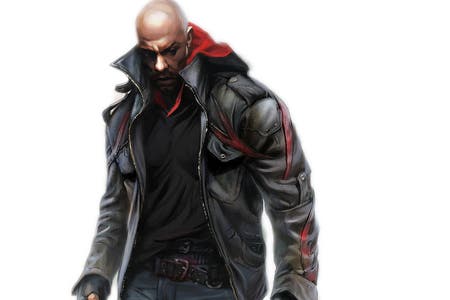 Middling PlayStation Vita shooter Resistance: Burning Skies is now available to download from the European PlayStation Store.
There's also a demo of Gravity Rush, the excellent cel-shaded adventure Eurogamer reviewed (on import from Japan) earlier this year. It received a glowing 9/10 verdict.
PlayStation 3 gamers can download Super Street Fighter IV: Arcade Edition (£14.99, 18GB), Ridge Racer 7 (£14.99, 7.6GB) and Mad Riders (£7.99, 1.2GB), an off-road racer from Dead Island developer Techland.
Or for £49.99 you can download a digital copy of Prototype 2.
Unannounced subscription service Battlefield 3 Premium will launch next Monday, alongside upcoming map pack Close Quarters. That will come free (along with all other upcoming DLC) if you join Premium, which publisher EA was presumably going to announce at E3 next week. Whoops.
There's also DLC for Batman Arkham City: Harley's Revenge (£6.49), the new Rebellion map pack for Mass Effect 3 (free), plus PlayStation 2 titles Conflict Vietnam and Tom Clancy's Ghost Recon to download for £5.49 each.
The full list of new content can be found over at the EU PlayStation blog.