Ubisoft denies reports that Rayman and Beyond Good & Evil creator Michel Ancel is quitting
Publisher "categorically denies" rumours, despite earlier Rayman Legends drama.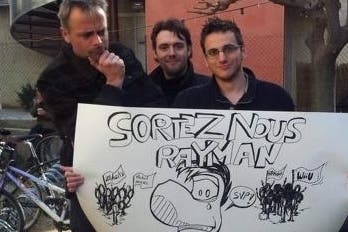 Ubisoft France has denied reports that Rayman and Beyond Good & Evil creator Michel Ancel and other members of his development team are quitting the company.
The report originates from French site GameKult, which claimed to have spoken with multiple sources close to Ancel's Ubisoft Montpelier studio.
"Michel Ancel wants to calmly detach himself from Ubisoft, taking with him a few others," one source said. Another claimed Ancel had now handed in his notice, and would leave the company after the completion of Rayman Legends on PlayStation 3 and Xbox 360.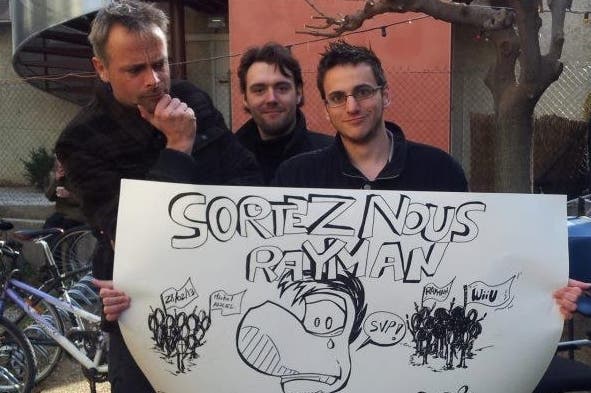 "Unfounded rumours!" Ubisoft France spokesperson Pascal Lecointe told Eurogamer France on our behalf. "Michel is currently working on Rayman Legends, a unique game that will be released on Wii U, Xbox 360 and PS3.
"Michel Ancel and Ubisoft therefore categorically deny these rumours."
But while the statement confirms that Ancel remains at work on Rayman Legends - a project that the original report suggested he would see to completion - it did not discount Ancel leaving afterwards.
A Ubisoft UK spokesperson refused to deny the suggestion that Ancel was leaving, simply telling Eurogamer that the company "would not comment on speculation and rumours".
The reports follow a turbulent month for Ancel and Ubisoft Montpelier.
Rayman Legends, once a high-profile Wii U exclusive, was recently delayed so it could launch alongside newly announced PS3 and Xbox 360 versions. Once due out this week, Rayman Legends game will now arrive in September, even though the Wii U version is complete. It was a decision that angered fans and developers alike. One ex-Ubisoft employee ranted that it was a decision made entirely by the "men in ties".
Nintendo fans flooded Ubisoft's social media channels with negative feedback and Ancel himself appeared in a series of photos protesting the delay.
Ubisoft has since offered the game's challenge mode as a free download for Wii U owners, with Ancel personally appearing to announce the news.
Ancel is sporadically working on a follow-up to his critically-acclaimed 2003 adventure Beyond Good & Evil.
The sequel was last in an "active creation stage" at the end of 2011, before being put on hold for the umpteenth time when Rayman Legends took priority.