Rayman Legends dev "pissed" at Ubisoft for delay after completing Wii U version, blames "men in ties"
UPDATE: Ubisoft: "The only reason for the delay is to release on multiple platforms."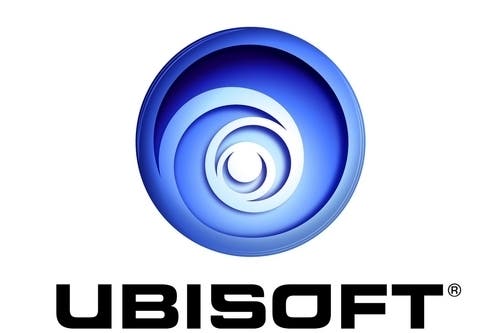 Update: Ubisoft has corroborated this dev's story: Rayman Legends really is complete on Wii U and is only being held back so the publisher can simultaneously release across all platforms.
"There are no issues with the game development," said Ubisoft public relations specialist Sarah Irvin in a statement to Digital Spy. "The only reason for the delay is to release on multiple platforms."
Ubisoft has released multiplatform titles at different times in the past, though. When questioned about this, Irvin noted, "We usually release all of our platforms simultaneously (aside from PC). We've made special exception sometimes in the past but it's definitely just on a case by case basis and not our standard practice.
"In this case, Ubisoft recently decided they wanted to release the game on multiple platforms so the decision was made to launch them all at the same time rather than separately.
"I know it's not an elaborate, 'convincing' answer, but it's the simple truth."
So there you have it. Rayman Legends is complete on Wii U, ready to be played, and just sitting there. Look, Ubisoft, it's one thing to bring a platform exclusive to multiple consoles. Only the most dedicated, spiteful console zealots will have an issue with a good game reaching a larger audience. It's another thing to actively punish early adopters that purchased a console to play your game by delaying it half a year when it's actually ready to be shipped.
Original story: A Rayman Legends developer has slammed Ubisoft bosses for delaying the game's Wii U release until September in order for it to launch simultaneously on other platforms.
The developer, who quit the company at the end of last month, blamed the decision on Ubisoft's "men in ties" and explained that the Rayman Legends team had just finished a crunch period to get the Wii U version ready (until yesterday it had been due to launch on 26th February).
"If you're pissed, imagine how we feel," wrote the developer on Spanish forum EOL, using the alias Zeta69 (translated by NeoGAF). "Think on the situation, we've been making overtime with this game practically since May preparing E3, and then almost a demo per month (Gamescom, Wii U presentation, shops, eShop, etc...) and at the same time trying to actually finish the game.
"We had a first delay because it was obvious we couldn't finish on time but we gave it all to be there on February. What face do you think we had when the week we had to close the game we're being told it's not going to be released? I couldn't believe it.
"For us, this means we've spent six months barely seeing our wives, kids, and friends for nothing because, after all, such a haste wasn't needed. Believe it, it was a hell to swallow this news."
"Believe it, it was a hell to swallow this news."
The developer wrote a message last month celebrating the project's completion, presumably before the news of the game's delay was handed down.
"Today is a great day! We've closed Legends [development] :)" read a post dated 9th January. "See what you think next month!"
It's unclear who the Zeta69 account belongs to, but years worth of posts point to an ex-Ubisoft Montpellier employee who worked at the company for some time. The developer left on 31st January after the end of Rayman Legends' Wii U development.
He/she describes visiting E3 with Ubisoft last year while working on Rayman Legends and previous projects at Ubisoft Montreal, such as Rainbow Six: Vegas and Far Cry 2. Several recent posts allude to the news of yesterday's delay.
"I'm firm in what I said back in the day," the developer concluded. "Rayman Legends is an excellent game and will still be, and the team that's making it doesn't deserve to have your back turned on them just because some men in ties one day took a wrong choice.
"This industry is really that sh**ty."
Eurogamer spoke to Ubisoft about the report this morning. We'll update when we get an official response.
Video credit: WiiItalia.it