Rayman Legends is currently free on PC until the end of the week
As part of Ubisoft's month-long stay-at-home event.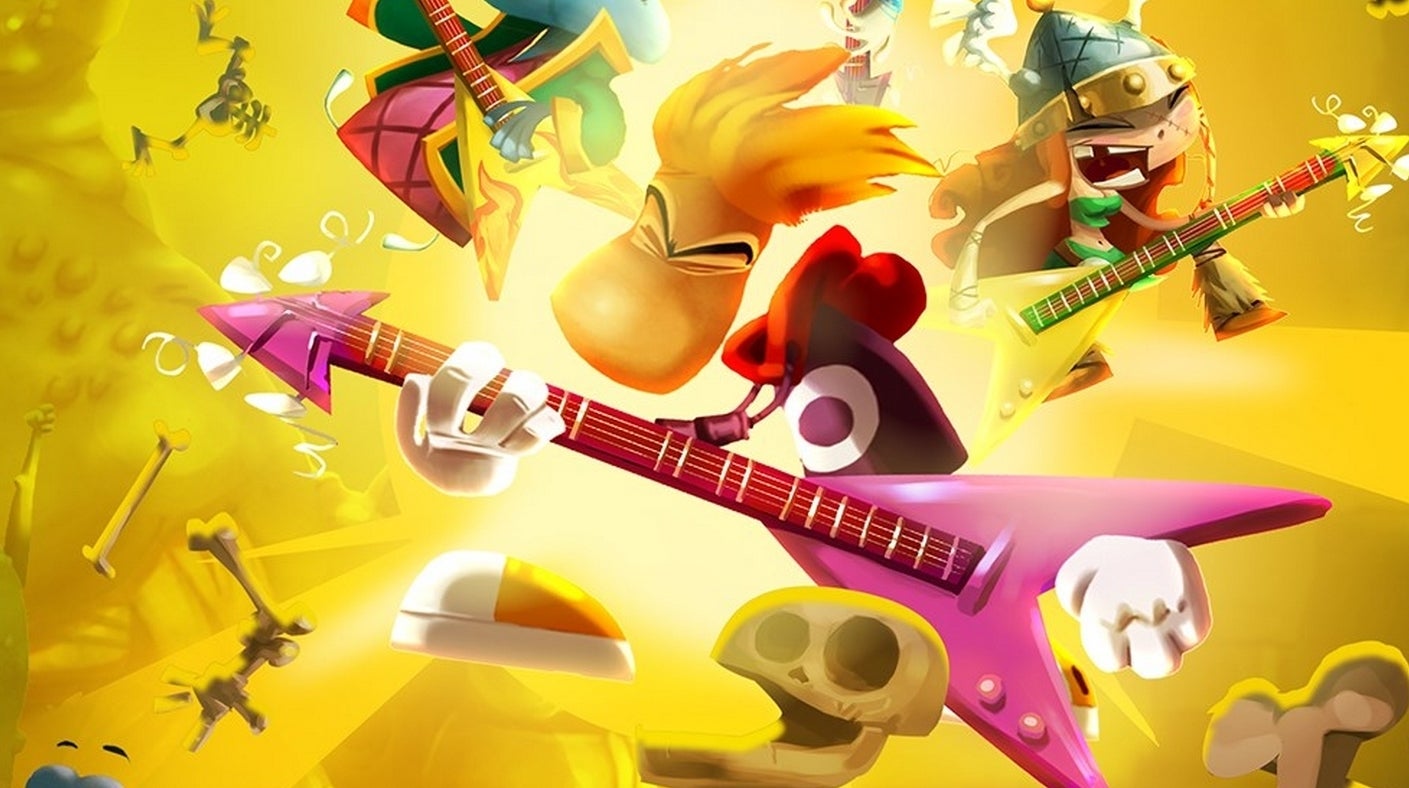 Sublime platformer Rayman Legends is currently available to download for free and keep forever on PC, courtesy of the Ubisoft Store, but you'll need to move swiftly, as the offer expires at the end of the week.
And if you're in the market for some free entertainment to break up the monotony of roaming your halls forlornly, occasionally peering out the windows in sweet reminisce, you could do considerably worse than Rayman Legends, as it's an absolute treat.
Released in 2013, it's the follow-up to the only marginally less delightful Rayman Origins, and like that game, takes the Rayman series' classic 2D platforming and re-invigorates it with some consistently wonderful presentation and relentlessly inventive level design.
"The platform game has been around for so long that it's easy to assume that the genre has run out of surprises," said Eurogamer contributor Dan Whitehead in his Essential review back in 2013, "A showcase for the game designer's art and one of the greatest platform games of this - or any - year, Rayman Legends disproves that in glorious style."
It's an enormously generous experience too, featuring 80 new levels packed with collectibles, special Invaded bonuses that provide reasons to revisit stages once complete, a weird single-screen football game called Kung Foot, and even daily and weekly leaderboard challenges.
And if Rayman Legends' own barrage of wonders (which include some brilliantly silly musical stages) somehow isn't enough, Ubisoft also saw fit to squeeze in 40 remastered levels from Legends' direct predecessor, Origins. Which is to say it was already great value for money, and now it's exponentially more so while free.
If you're sufficiently enticed to add Rayman Legends to your library while it's still available for zero pence, you've got until 2pm this Friday, 3rd April, to do so.
The Rayman Legends freebie is part of a month-long series of offers, trials, and discounts that Ubisoft has collated to "help everyone who is following health authorities' guidance by staying at home" during the coronavirus outbreak. Those eager to see what else is coming up as part of Ubisoft's Free Event schedule should keep an eye on the publisher's website.