Rayman creator Michel Ancel quits video games to work on wildlife sanctuary
Beyond Good & Evil 2 development to continue.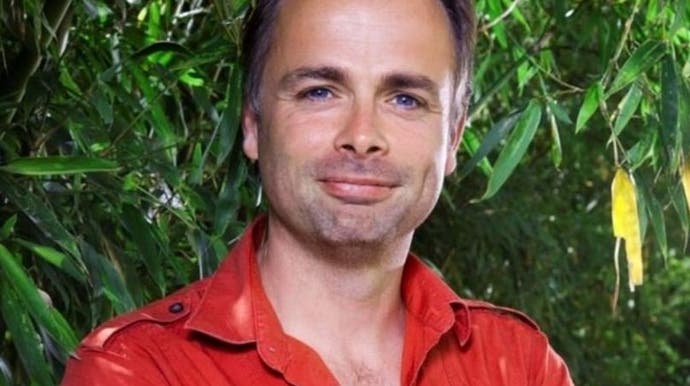 Michel Ancel has announced he has left the video game industry to focus full-time on a wildlife sanctuary.
Ancel's prolific 30-year career saw him create franchises at Ubisoft such as Rayman, Rabbids and Beyond Good & Evil.
Announcing his departure via Instagram, Ancel confirmed that his two ongoing projects - Beyond Good & Evil 2 and Wild - would continue without him.
"Today is very special for me," Ancel wrote. "After more than 30 years, I've decided to stop working on video games and fully focus on my second passion: Wild Life!
"My new project takes place in the real world and consists in a wild life open sanctuary dedicated to education, nature lovers and... wild animals.
"Many of you might want to know what will happen to Wild and BGE2. No worries, since many months now the teams are autonomous and the projects are going super well. Beautiful things to be seen soon.
"May the fox be with you.
"🦊."
Ancel is best known for his work on the Rayman series, which he created at Ubisoft back in 1995. The platforming franchise spawned numerous sequels over the years, while its limbless hero became something of a Ubisoft mascot.
In 2003, Ancel and his Ubisoft Montpellier team took on their most ambitious project yet in Beyond Good & Evil, a sci-fi adventure which found a loyal cult following. Plans for a full sequel have been in and out of development ever since.
Ancel also created Rabbids, a Rayman spin-off which quickly grew into a standalone franchise with a life of its own. There are now more Rabbids games than Rayman ones, a TV series and plans for an upcoming movie.
Throughout his career, Ancel was regarded as a popular and charismatic studio head and creator. I'll always remember interviewing Ancel at his studio's wrap party for Rayman Legends - only for him to excuse himself halfway through as his colleagues were calling for him to go jam with the event's band instead. And fair enough.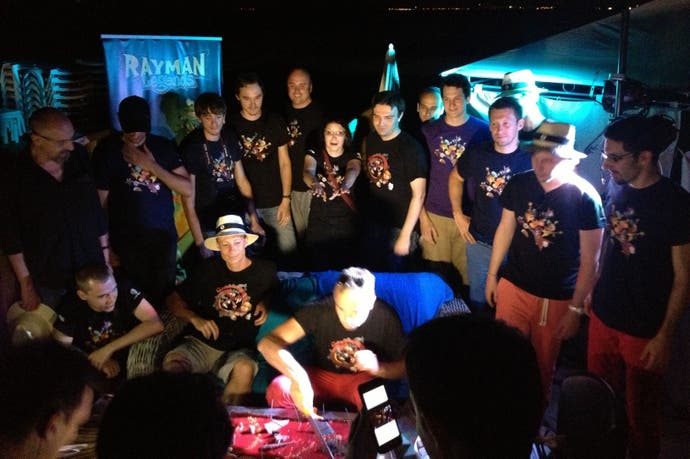 A Ubisoft veteran, Ancel was given unusual freedoms. Beyond Good & Evil 2 was a passion project for him and his studio - and one which seems no closer to release now then when it was most recently re-announced at E3 2017.
Wild, meanwhile, was first announced back at Gamescom 2014. An open world game where you can play as a variety of animals, it is apparently still being developed by Ancel's own Wild Sheep Studio, a collective the creator decided to set up and split his time on alongside his Ubisoft day job.
Ubisoft today released an update on Beyond Good & Evil 2's development. In short, the game is still being made and hasn't been worked on by Ancel for some time. Oh, and don't expect to see more until sometime next year.
"As he said via Instagram today, Michel Ancel has decided to stop working in video games in order to focus on other personal projects, and will no longer be part of the BG&E2 team," wrote senior producer Guillaume Brunier. "For years, Michel imparted his creative vision and helped us remain faithful to BG&E's incredible universe. His uncompromising passion pushed us to redefine what was possible in crafting an expansive, multicultural, and futuristic science-fiction world. As we move forward, we are all committed to remaining true to this vision.
"As Michel noted, he hasn't been directly involved in BG&E2 for some time now, as the team have been hard at work building on top of the solid creative foundation he helped shape. The team's collective strength has us well on our way to developing a flagship next-generation action-adventure game. We recently passed an important internal milestone, delivering a build that proves our Space Pirate Fantasy and offers hours of gameplay and an incredible level of freedom in a seamless online sandbox, building upon the promise of our tech demos shown at E3. I'm incredibly proud of the team's perseverance, dedication to each other and ongoing commitment to developing an amazing game.
"Next milestone: We are aiming to share more and show you the game in action sometime next year, once we pass our next internal production milestones. We know many of you are eager to hear more from the team, get more detail on the story and universe, and try out the gameplay. We're equally excited to share all of that with you, but we will take the time needed to get it right. We want to go beyond the high expectations you have of us, and that we have for ourselves."
In a statement shared with Eurogamer, Ubisoft confirmed details of Ancel's new wildlife sanctuary project and wished him well for the future:
"Today Ubisoft announces that Michel Ancel has chosen to leave the video game industry after an exceptional career spanning more than 30 years. A nature-lover, Michel has been working on a personal project dedicated to the protection of wildlife for a long time. This project, a wildlife sanctuary in the region of Montpellier, France, is now growing in scope, and he wishes to put his full effort into this longstanding passion.
"Michel is at the origin of some of Ubisoft and the video game industry's most beloved franchises, including Rayman, the Raving Rabbids and Beyond Good and Evil, whose second opus, Beyond Good and Evil 2 is currently in development. The teams at Ubisoft Montpellier are currently focusing on the main stages of production, aligned with the vision set out by Michel. They will have more to share with their community of fans in the months to come.
"We would like to thank Michel for the incredible creative vision he has brought to Ubisoft over the course of his career, and wish him all the best for this new venture."