Rayman Legends: Definitive Edition slated for September on Switch
UPDATE: Erroneously released demo's missing touchscreen support not indicative of full game.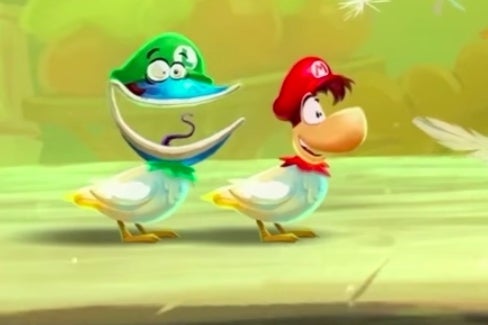 UPDATE 26/07/2017 4.34pm: It looks like Rayman Legends Definitive Edition will have touchscreen support in the main campaign after all. When asked about this missing feature, an Ubisoft representative offered Eurogamer the following statement:
"We're aware that Rayman Legends Definitive Edition went live for a short time on the Nintendo eShop. This was an early version of the game, which doesn't include the latest Switch developments and not a representation of the final product - this was an error which is why it has been taken down. As mentioned in yesterday's launch announcement, a free demo will be launched this summer ahead of the game's launch on September 12th."
UPDATE 25/07/2017 7.04pm: Ubisoft has confirmed that the 12th September release of Rayman Legends: Definitive Edition is accurate. It also noted that the demo will be available again "later this summer."
It seems clear at this point that the demo had been released for a bit erroneously yesterday. What's not clear just yet is whether the lack of touchscreen support in the main campaign will remain true of the game at launch.
Ubisoft suggested that touchscreen controls will be available in the main campaign by saying: "With the Nintendo Switch device undocked, players can use the touch screen to take out enemies, manipulate platforms, cut ropes and much more - anywhere, anytime, in both solo and multiplayer."
There is a chance Ubisoft just means the Murfy's Touch stages though. We've posed the question to the publisher and will update as we find out more.
UPDATE 24/07/2017 11.30pm: It looks like the demo has been pulled. Sounds like it went up prematurely. But at least we know there is a demo, so it seems likely it will return closer to release.
ORIGINAL STORY 24/07/2017 9.57pm: Rayman Legends: Definitive Edition is coming to the Nintendo Switch's EU eShop on 12th September.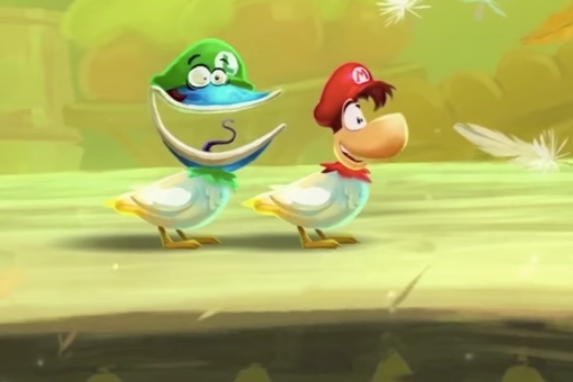 That's according to the "coming soon" tab on the eShop, anyway. Better yet, there's a demo available now.
As reported by Nintendo Life, the demo features local co-op for the Kung Foot mini-game as well as three stages of the single-player campaign.
Interestingly, the Switch version doesn't seem to support touchscreen or motion controls for the Murfy sections of the main campaign as the Wii U version did. Instead, you have to use button prompts, much as one did on other platforms. This is probably because people will sometimes play the Switch version docked and thus won't have the touch interface available, though the option would be nice for playing in handheld mode.
There will be some touchscreen usage, however, in the handheld-only mode Murfy's Touch, where players guide their avatar by shifting the scenery around with their thumb.
This Definitive Edition will feature a few nifty bonuses like co-op across multiple systems, a solo mode for Kung Foot, and a tournament rankings system that can pit eight teams against each other in this sporty mini-game.
Eurogamer contributor Dan Whitehead absolutely loved Rayman Legends upon its 2014 release. He called it "one of the greatest platform games of this - or any - year" in his Rayman Legends review, before bestowing it with Eurogamer's highest honour at the time: a 10/10.