Ubisoft promises Wii U-exclusive Rayman Legends demo after fans vent anger at delay
"We understand your frustration."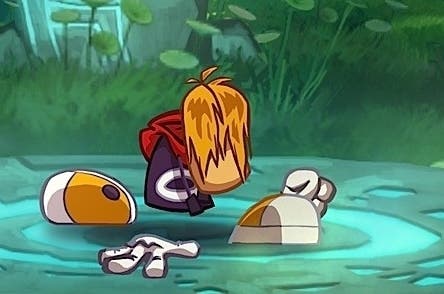 Wii U owners are to get an exclusive demo of Rayman Legends, Ubisoft has announced. It's a peace offering of sorts for delaying the once exclusive Wii U game from February to September so it can launch alongside the newly announced PS3 and 360 versions.
The announcement follows a barrage of criticism on Facebook and Wii U social network Miiverse.
Ubisoft revealed last week that Rayman Legends' launch was being held back until September - despite the game being finished - in order to synchronise with launches on PS3 and Xbox 360.
The game had previously been due out on 26th February, and was one of the Wii U's most high-profile exclusives.
"Thanks for all your feedback regarding Rayman Legends in all of its forms," Ubisoft wrote on its official Facebook page. "We have heard you and we will continue to listen. We understand your frustration and that you want to get your hands on the game.
"We are working with the development team to provide you with a new, exclusive demo for the Wii U soon. Stay tuned for more."
A previous Rayman Legends demo was made available on Wii U in December.
Ubisoft's Facebook is now home to thousands of comments on the delay, the tone almost entirely negative.
"This is like when you guys delayed Assassin's Creed 3 for Xbox 360/PS3/PC so it could get released on Wii U a month later, right?" one fan wrote. "Oh, that's right, you didn't f***ing do that!"
"I was sold on the Wii U when I played your demo at PAX," another wrote. "The game has been delayed enough. You can release the game for the other systems when you are done with the port, but we all know the Wii U version is ready now."
Fans with similar sentiments have flooded Ubisoft's Uplay forum on Wii U social network Miiverse. A video below (recorded last Friday) shows 17 minutes of scrolling with post-after-post displaying disappointment at the decision.
News of the game's delay has not gone down well with the game's developers, either.
"If you're pissed, imagine how we feel," wrote an anonymous Rayman Legends staff member last week. "For us, this means we've spent six months barely seeing our wives, kids, and friends for nothing because, after all, such a haste wasn't needed. Believe it, it was hell to swallow this news."
Video credit: WiiItalia.it