Ubisoft "hurt" seeing Rayman Legends Wii U fans upset at delay, extends new olive branch
Challenge Mode will be released on eShop for free.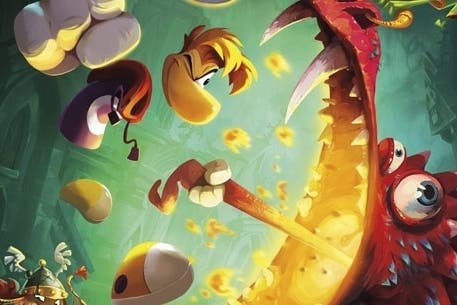 Rayman Legends developer Ubisoft has offered a new olive branch to Wii U fans angry at the game's delay and conversion to a multi-platform title.
The game's Challenge Mode will be released separately via the Wii U eShop as an exclusive free download, available sometime in April.
The move was announced on the official Rayman Facebook page by series creator Michel Ancel - last seen protesting the game's delay by his bosses - and Legends' senior game manager Michael Micholic.
"We just wanted to reach out and let you know how truly humbled we were by the outpouring of support from the community," Micholic explained. "It definitely hurt us to see you so upset about the delay."
"We have another two fans sitting in front of the studio protesting," Ancel added. "We want to share the game with you as soon as possible."
Rayman Legends' Challenge mode will offer new daily and weekly trials for 1-5 players. You'll be able to test your skills and complete objectives on a number of levels. Records are saved on leaderboards and you can race friends' ghosts.
The offer replaces an earlier promise of another Wii U demo, made by Ubisoft on its Facebook page after days of negative feedback following the announcement of Legends' delay.
Fans had called for Ubisoft to simply release the completed Wii U version as soon as possible, rather than wait for a simultaneous release after its conversion for other platforms. The title had been one of the Wii U's most high-profile exclusives.