Ubisoft considering The Division 2 raid difficulty tweaks
As players finally beat the raid on console three days after launch.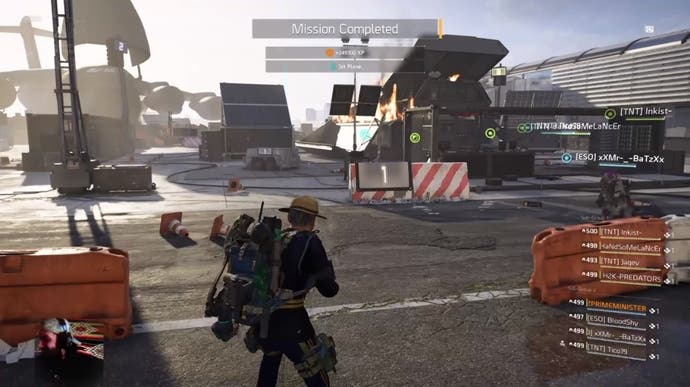 It took three days for players to defeat The Division 2's raid on console - after it took PC players just five hours. But despite this achievement, Ubisoft has indicated tweaks to the raid's difficulty may be made.
Over the weekend Eurogamer reported on how console players were struggling with The Division 2's raid, a brutally difficult experience designed to challenge teams of eight well-coordinated players.
On PC, where mouse and keyboard offers better accuracy and higher framerates grant a smoother, more responsive experience, players defeated the challenge in five hours.
But it took three days for a team to defeat the raid on console, where controller input and 30fps at best gameplay was said to have limited players' ability to cope with some of the harder mechanics on show.
In a post on The Division subreddit, Ubisoft Massive rep Johan described the raid as "designed to be the toughest challenge yet in the history of the franchise"... "built around the idea of a well-coordinated team with communications".
Then, Johan said that despite the console completion, the raid may be tweaked.
"That said, raid difficulty is certainly feedback that we have been looking at since the release of Dark Hours, and it is not outside the realm of possible that tweaks will be made moving forward."
The comment will be welcomed by many The Division 2 players who continue to struggle with the raid on console. Meanwhile, it looks like determined console players are finally getting to grips with the encounter. Redditor Inkist, who was part of the team that was first to beat the raid on console, said their team is now down to two hours and 52 minutes completion time on PlayStation 4.