SteamWorld Dig delves onto PS4 and Vita in two weeks
Can you dig it?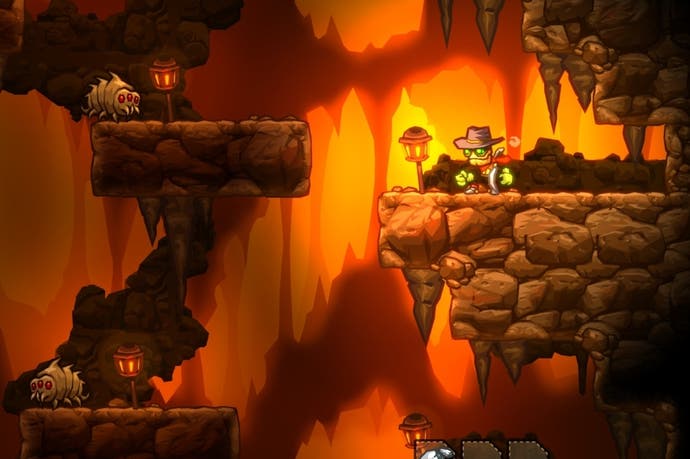 Critically acclaimed western platforming adventure SteamWorld Dig is coming to PS4 and Vita on 19th March in Europe and the previous day in North America, developer Image & Form has announced.
SteamWorld Dig will go for €8.99 / $9.99 and feature Cross-Buy support so you need only buy it once to unlock it on both platforms. Additionally, the game will be 20 per cent off for PlayStation Plus subscribers during its first week on sale.
SteamWorld Dig was released on the 3DS eShop to little fanfare last August, but EG-contributor Chris Schilling found it a pleasant surprise that dug (pun intended) into his usual bedtime. "SteamWorld Dig is the best kind of surprise, then: a game with substance, challenge and no little charm that seems to have come out of nowhere," he wrote in his SteamWorld Dig review. The game was later spruced up for an HD release that came to PC and Mac via Steam in December.