SteamWorld Dig is coming to Wii U next week
Features 1080p, 60 fps and off-TV support.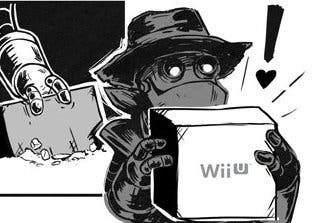 SteamWorld Dig is set for a release on the Wii U eShop on 28th August, developer Image & Form has announced.
This console release will feature 1080p resolution, 60 fps and off-TV support on the Wii U GamePad. Additionally, the Wii U Pro Controller is also supported.
The Wii U version of SteamWorld Dig will be priced at £6.99 / €8.99 / $9.99.
Eurogamer contributor Chris Schilling called SteamWorld Dig "a game with substance, challenge and no little charm that seems to have come out of nowhere," in his review of its original 3DS release.
Since then the Swedish platformer has been ported to PS4, Vita, PC and Mac. Image & Form is working on another game in the SteamWorld universe, but it won't be a sequel. All we know is that it will launch on 3DS as the developer had nothing but nice things to say about self-publishing SteamWorld Dig on Nintendo's handheld.