Splatoon bows out in style with its last ever Splatfest
Marie rose.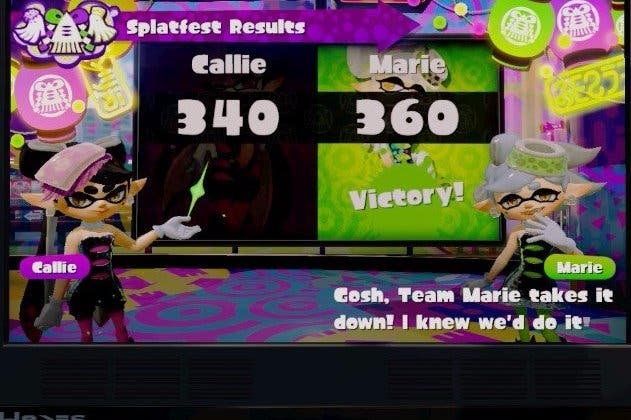 Splatoon's not going anywhere - the amazing success of Nintendo's Wii U exclusive has ensured that - but over a year of support came to an end over the weekend as the last ever Splatfest was held. And in a perfectly fitting finale, the players chose the only option, crowning Marie the queen of Splatoon over her squid sister the frankly miserable Callie. After so much political uncertainty this year, it's good to see democracy can be a force for good.
The results were fairly tight, with Marie taking the popularity vote 54/46 and the win count by 51/49.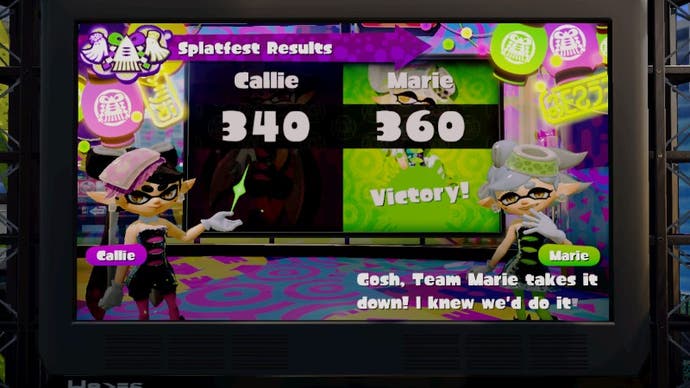 Splatfests have been taking place since soon after Splatoon's launch last June, settling all-important arguments such as Cats or Dogs, Eating or Sleeping and Pineapple or Anti-Pineapple when it comes to pizza toppings. Despite the world being a total trashfire right now, Anti-Pineapple won out back then - showing that there is still room for hope.
In that time Nintendo's continued to support Splatoon with new maps and weapons, which has helped keep the community active. It also helps, of course, that Splatoon is such a damn fine game - I said upon its release that it was one of Nintendo's finest games in a generation, and I've only grown fonder of it over time. Splatoon has sold over 4 million units - which means one in three Wii U owners has a copy, and making it the most successful new IP in Japan since Wii Sports.
The fan following has been strong too - there's some amazing artwork out there, and someone's even set up an Inkopolis University that dissects scrawlings around Inkopolis and works towards a fan-made language.