Robo-crocs and hawks in new Horizon: The Frozen Wilds trailer
Expansion out next week.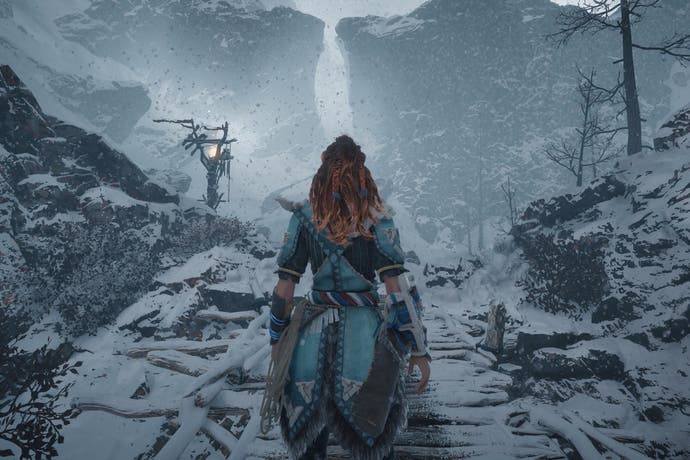 Roughly a week to go until Horizon Zero Dawn expansion The Frozen Wilds comes out, on 7th November, and Sony has released a quick refresher video about what to expect.
Robo-crocs, hawks and giant burrowing creatures all await Aloy as she ventures to the snowy north. We also get a glimpse at some new outfits, some of which are very ornate and elaborate.
The Frozen Wilds will cost £16 and opens a whole new zone to explore. You're off to uncover the mysteries of The Mountain - no not him from Game of Thrones.