PUBG joins Xbox Game Pass on Monday
Hellblade, Ori coming next month, and a dozen more.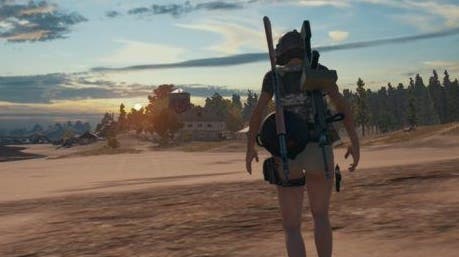 Microsoft will bolster its Xbox Game Pass line-up with PlayerUnknown's Battlegrounds, which will join the subscription service this Monday, 12th November.
The battle royale sensation has been free to play on Xbox One for the past few days but normally costs £14.50. Meanwhile its big rival, Fortnite, is completely free.
This move makes sense for both Microsoft and PUBG, then - especially as the game nears a December release on PlayStation 4 for the first time.
Sign up for Xbox Game Pass before 3rd January and you'll get your first month for £1/$1. Microsoft really wants you to keep playing PUBG on Xbox One!
Other upcoming additions to Xbox Game Pass include Ori and the Blind Forest, Kingdom Two Crows and the excellent Hellblade: Senua's Sacrifice, all of which join the service in December.
Thief of Thieves joined Xbox Game Pass today, while Agents of Mayhem, MXGP3 and Thomas Was Alone join on 22nd November.
Upcoming indie games Aftercharge, Supermarket Shriek, Mutant Year Zero, Pathologic 2, The Good Life, Void Bastards, and Secret Neighbor will launch as part of Xbox Game Pass when they arrive on Xbox One.
Two more quick things: there's a new iPhone and Android app to keep track of Xbox Game Pass releases, and Ori and the Will of the Wisps will join Xbox Game Pass the day it arrives next year - just as with all other Microsoft published game launches.