New PAL Releases Roundup
Brutal Legend, Uncharted 2, more.
This is more like it, no? There are big, exciting games wherever you look, weekends can't come soon enough, and people are sending us eye-catching, functionally useless promotional items in the post (see below). 2009 finally gets going.
And how. What more can we say about Uncharted 2, one of your humble correspondent's favourite games of the year, and Eurogamer's first PS3-exclusive 10/10? Well, we can always say "buy it", since it's out tomorrow.
The same goes for the 8/10-scoring Brutal Legend, although it's a conditional recommendation. Having received a vast email overnight from EA insisting that it's "not an RTS!", it's important to note that it has RTS elements, but they don't get in the way of a typically characterful turn from Double Fine.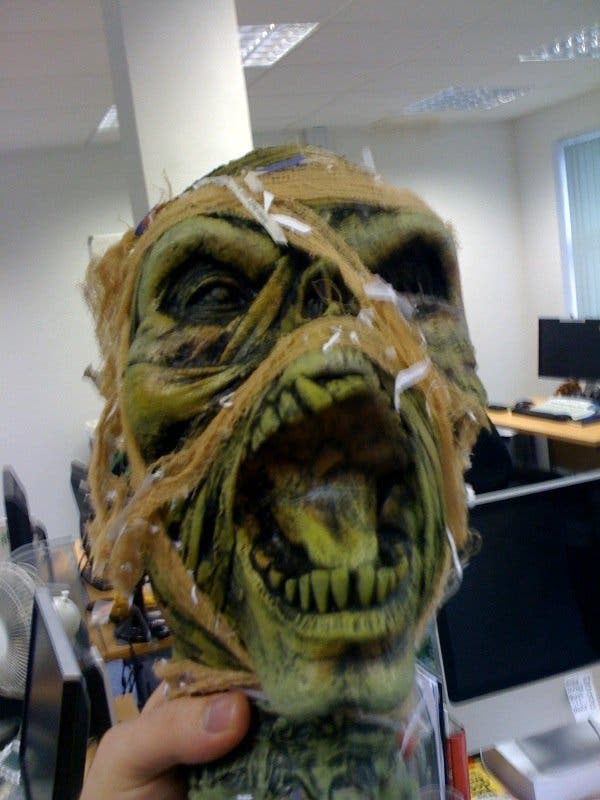 There's been another, perhaps-surprising 8/10 this week, for SEGA's Mario & Sonic at the Olympic Winter Games. We can barely believe it either, but there it is: a good week for platform mascots.
Another one of those, albeit a bit more faceless about it, is WipEout, so it's worth noting that if you've not bothered with the superlative WipEout HD yet, or the equally superlative WipEout HD Fury, then you can buy both together on a Blu-ray as of tomorrow.
Elsewhere, there's a new Drawn to Life from Scribblenauts scribes 5th Cell (review soon), Fallout 3's Game of the Year Edition, and PC owners should keep an eye out for Machinarium (review soon as well), which is a very handsome, very lovely point-and-clicker. Such things do still exist.
Whether or not you buy anything tomorrow, however, don't get captured.
This week in shops:
Brutal Legend (PS3, Xbox 360)
Drawn to Life: The Next Chapter (DS, Wii)
Fallout 3: Game of the Year Edition (PC, PS3, Xbox 360)
Harvest Fishing (DS)
Magna Carta 2 (Xbox 360)
Mario & Sonic at the Olympic Winter Games (DS, Wii)
Uncharted 2: Among Thieves (PS3)
WipEout HD+Fury (PS3)
This week online:
Axel & Pixel (Xbox Live Arcade)
Heron: Steam Machine (WiiWare)
Little Tournament Over Yonder (WiiWare)
Machinarium (PC)
Mushroom Wars (PSN - PS3)
Sam & Max Beyond Time and Space (Xbox Live Arcade)
Super Star Wars: Return of the Jedi (Wii Virtual Console - SNES)
Viking Invasion (DSiWare)
Wakugami: Monochrome Puzzle (DSiWare)