Looks like Tony Hawk's Pro Skater 1+2 is headed to Nintendo Switch
UPDATE: Confirmed for launch this year.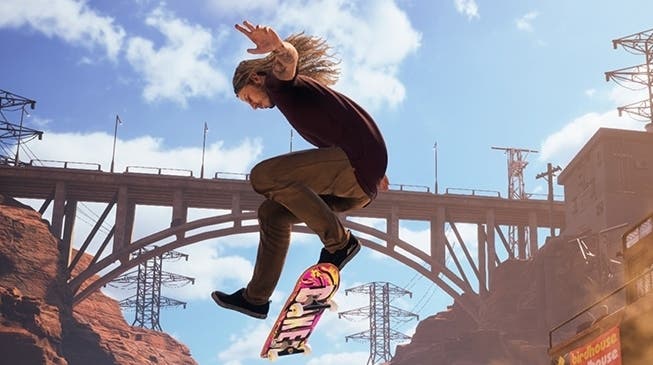 UPDATE 4.30pm UK: Activision has now confirmed Tony Hawk's Pro Skater 1+2 will launch for Nintendo Switch at some point in 2021, and on both PlayStation 5 and Xbox Series X/S on 26th March. There's also a convoluted upgrade program for those consoles, which we've separately detailed in full.
---
ORIGINAL STORY 2.30pm UK: The well-received Tony Hawk's Pro Skater 1+2 looks soon to launch on Nintendo Switch.
That's according to a string of teasing tweets from various Activision game accounts last night, all interacting with the Birdman himself.
Tony Hawk - who has previously revealed his games on Twitter a little earlier than he should have - last night engaged in a convo with the official Crash Bandicoot, Nintendo of America and Activision accounts. It was not subtle.
Hawk wrote that he had heard Crash Bandicoot was now on Switch, and asked the marsupial if he could help out with his own series. Right on cue, Nintendo joined in. Activision replied with an eyes emoji.
Developed by Skylanders studio Vicarious Visions, the compilation originally launched for PC, PS4 and Xbox One last September to positive reviews. It brings together characters and levels from the first two Tony Hawk's games, as well as Jack Black as Officer Dick.
Sales were strong and hopes were high that Vicarious Visions would next work on a Tony Hawk's Pro Skater 3+4 - though Activision has now merged the team into Blizzard instead.