King's trademark dispute with CandySwipe dev has been resolved
Things are all good with The Banner Saga dev too.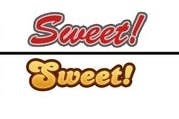 Candy Crush Saga publisher King was getting a lot of flak last year over its trademark of the words "candy" and saga". This led to David vs Goliath-esque legal battles between King and indie devs like The Banner Saga developer Stoic, and CandySwipe developer Albert Ransom. The Candy Crush Saga publisher eventually decided to back down in the US and it looks like Stoic and Ransom have come to amicable terms with the mighty publishing giant.
Ransom posted a statement yesterday on his official site clarifying that this legal kerfuffle has finally been resolved. "I am happy to announce that I have amicably resolved my dispute with King over my CandySwipe trademark and that I am withdrawing my opposition to their mark and they are withdrawing their counterclaim against mine," the developer stated. "I have learned that they picked the Candy Crush name before I released my game and that they were never trying to take my game away. Both our games can continue to coexist without confusing players."

Last month Stoic issued a similar statement that said, "Stoic is pleased to have come to an agreement with King regarding Stoic's The Banner Saga trademark, which enables both parties to protect their respective trademarks now and in the future."
Now isn't that lovely?
It's not all hunky dory in game trademark land as Cut the Rope developer ZeptoLab has recently taken issue with King over its common word trademarks, since Cut the Rope involves candy as a key item and the indie developer is aiming to stomp the trademark out of existence so it needn't hassle anyone ever again.