In-game messages warn players: "Stay home, save lives"
You know what to do.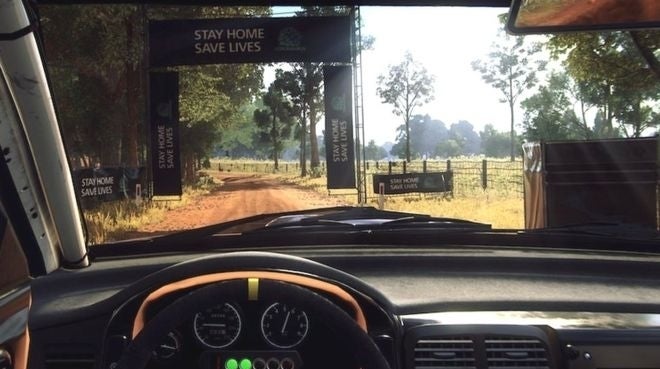 UK video game developers are warning players to stay at home during the ongoing coronavirus lockdown - via in-game messages.
Activision Blizzard, Codemasters and Rebellion are working with the government on the promotion, which will see Public Health England's 'Stay Home Save Lives' campaign in and around games such as Candy Crush Saga and Sniper Elite 4. It's already in Dirt Rally 2.0.
In the case of Dirt Rally 2.0, you now see the "Stay home, save lives" message on a banner that hangs over the race track. Dirt Rally 2.0 goes free on PlayStation Plus tomorrow, 7th April, so this is the perfect time for it to spread the message. The government hopes by placing the ad in video games, it will get its lockdown instructions through to young people.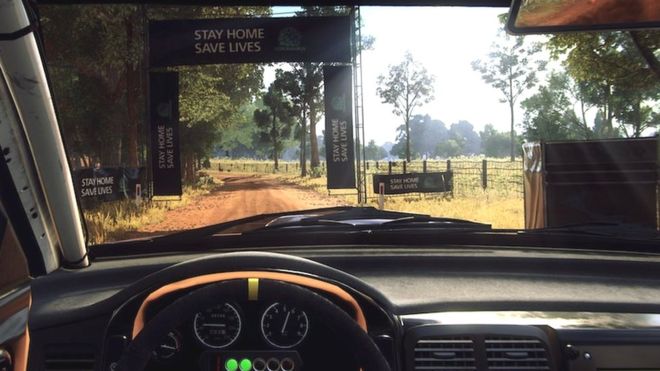 Toby Evan-Jones, VP Business Development at Codemasters, said: "At Codemasters we came to realise that technology within our games, which enables the remote updating of banners within the virtual environment, could be repurposed to assist with the Coronavirus communication effort."
Culture Secretary, Oliver Dowden, added: "It is absolutely vital that we all follow the simple government advice to stay at home, protect the NHS and save lives. I'm delighted to see the UK's brilliant video games industry stepping up to strongly reinforce this message to gamers across the UK."
The Department for Digital, Culture, Media and Sport issued a call for more video game companies to get involved.