Sunday Times Rich List includes numerous gaming names
Rockstar founders topped by Candy Crush bosses.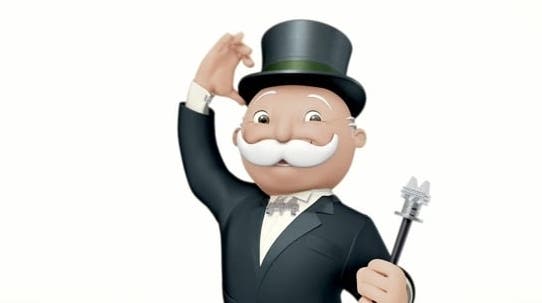 This weekend will see the annual publication of the The Sunday Times' Rich List, a ranking of the wealthiest individuals in the UK. As ever, it's a list with numerous entries from the world of UK video games.
Rockstar co-founders Sam and Dan Houser are, predictably, high up on the list's top 10. Combined, their 2020 wealth is £310m, up £10m from a year ago, despite Dan Houser's departure from the company. Earlier this year, Rockstar responded to reports it claimed £37.6m in UK tax relief, accounting for more than an a third of the amount given to the entire UK games industry.
Top of the list, however, are two names you may not recognise: Mel Morris (worth £515m) and Riccardo Zacconi (worth £410m), who have earned a fortune from the Activision-owned King, maker of Candy Crush. Zacconi is King's CEO, while Morris was its former chairman (who now owns Championship team Derby County).
Neil Taylor, one of the original founders of beleaguered high street retailer GAME, is fourth on the list, with a family wealth of £230m. GAME, now owned by Sports Direct's Mike Ashley, announced 40 store closures earlier this year.
Fifth is another exec from King, Sebastian Knutsson (worth £225m), while sixth is the top 10's only new entry, Debbie Bestwick (£196m).
Founder of Worms developer Team 17, Bestwick has steered the company into a profitable indie publisher which floated on the stock market two years ago.
David Braben, boss of Elite Dangerous and Planet Coaster maker Frontier Developments, is seventh on the list with his wife Wendy Irvin-Braben. The latter sold 1.3m shares in the firm last November, raising £15m, although their combined wealth has increased by £50m total over the past 12 months. The pair still hold a 33 per cent stake in Frontier.
Rounding out the list are Paddy Burns and Chris van der Kuyl, of 4J Studios. Each are worth £150m. The Dundee-based studio was Mojang's partner when it brough Minecraft to consoles, although its version of the game has subsequently been superceded by the cross-platform Bedrock alternative.
The full list will be published in the Sunday Times this weekend.