Fortnite Web Shooters locations and how to use them
Here's what you need to know about the new Spider-Man Mythic.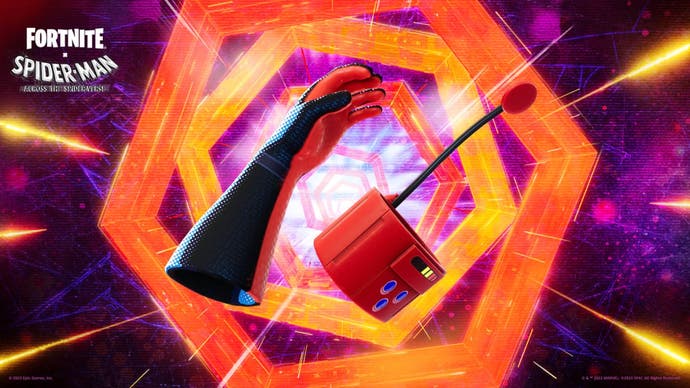 Spider-Verse Web Shooters have just been added to Fortnite as part of a new tie-in event.
These Mythic Web Shooters operate largely in the same way they have in the past, but there are differences in where to get them in Fortnite this time around.
Here's where to get Web Shooters in Fortnite, as well as some tips on using them once you have them equipped.
On this page:
How to get Web Shooters in Fortnite
There are two main ways to get Web Shooters in Fortnite currently. The first is to find them as Ground Loot. This means that they can spawn pretty much anywhere on the map, simply sitting on the ground waiting to be picked up. You're looking for a Mythic item, shown in the image below: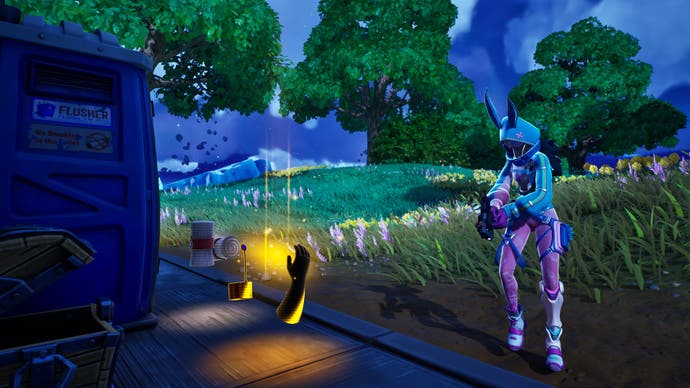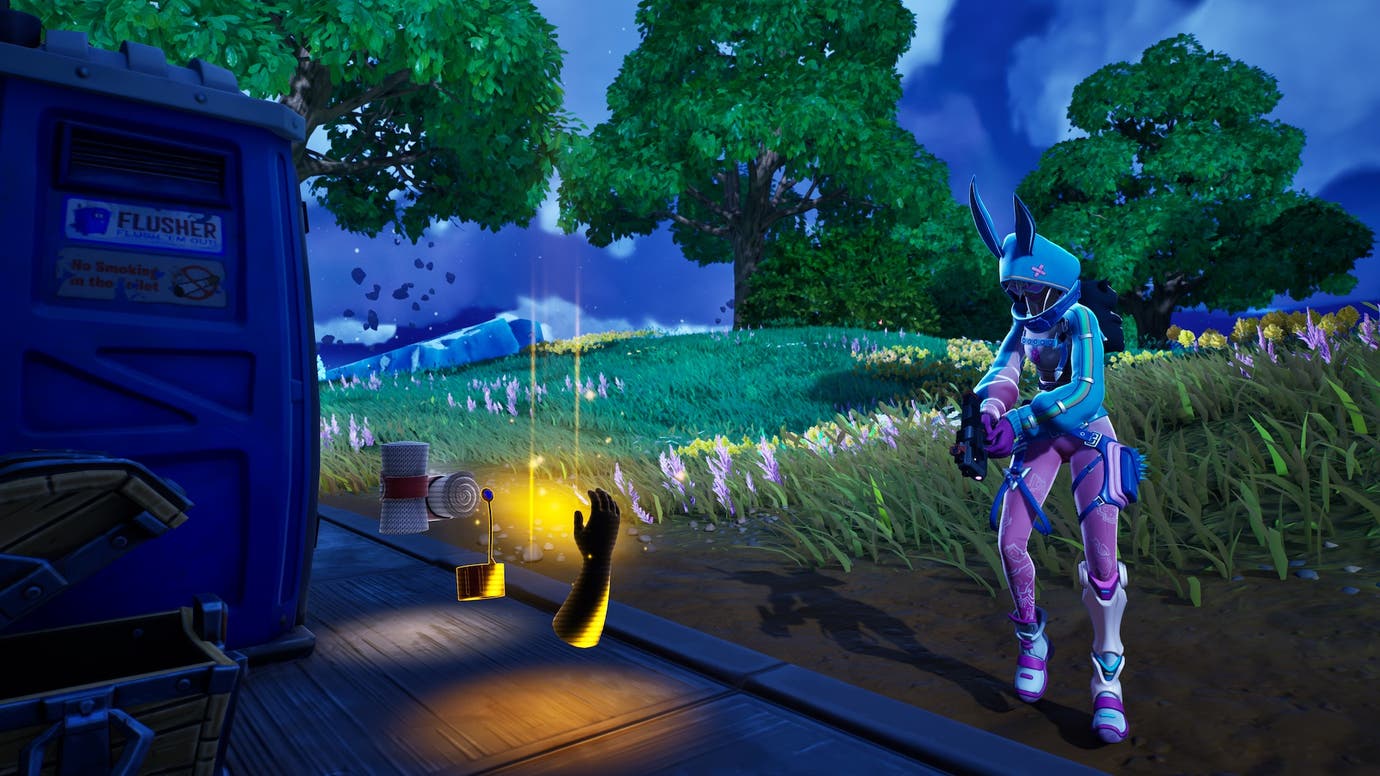 The other way to get the Web Shooters in Fortnite is to visit Spider-Gwen in Slappy Shores. She is one of a handful of new Fortnite Characters in the game, and can be found on the rooftops in the northern side of Slappy Shores. You can speak to her and purchase the Web Shooters for 600 Gold Bars.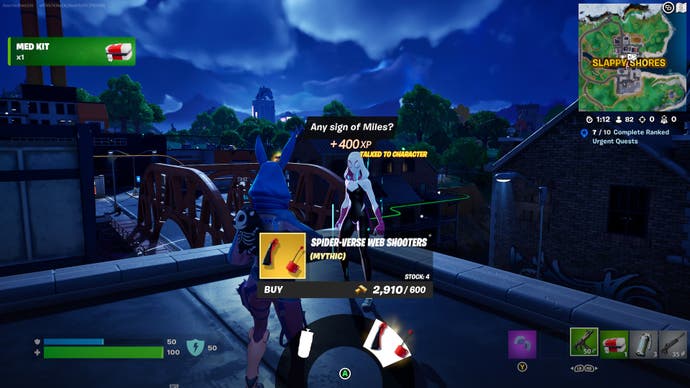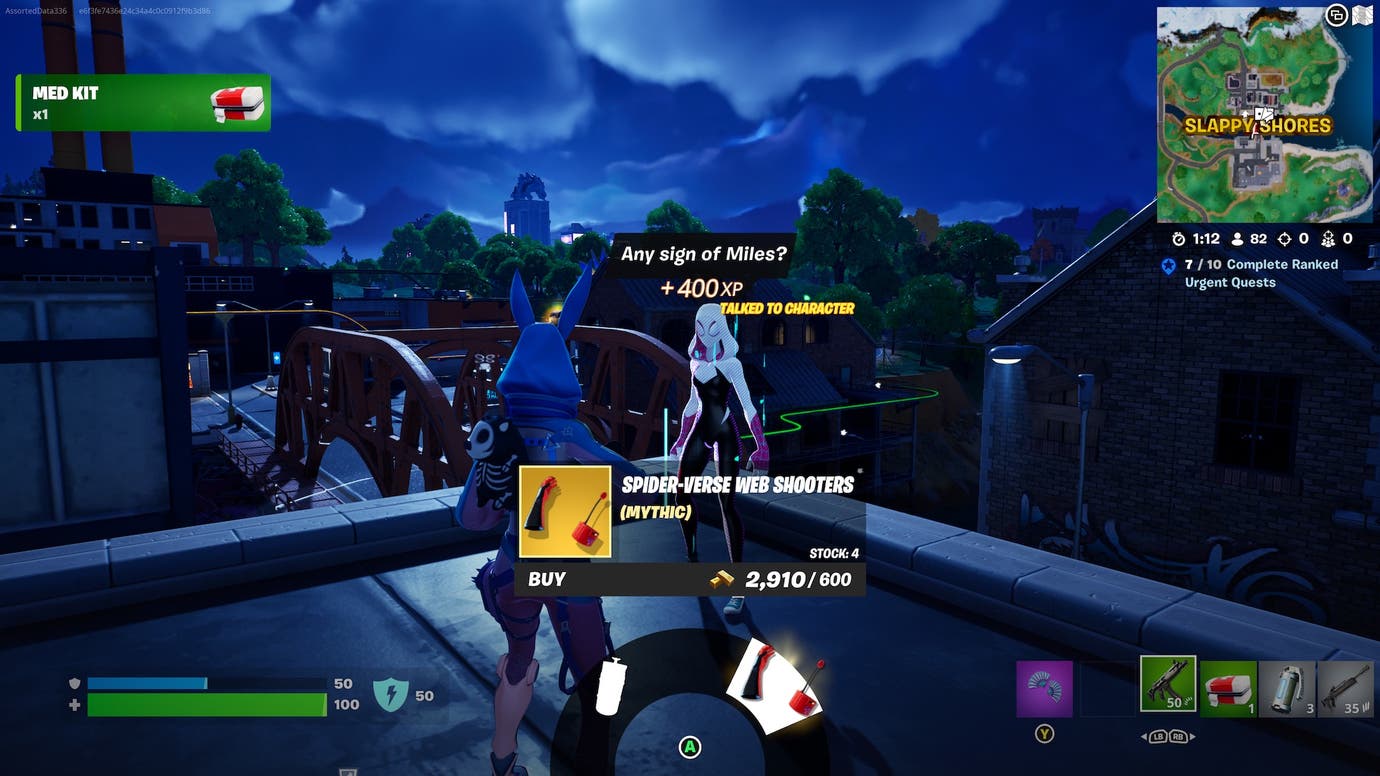 How to use Web Shooters in Fortnite
Once you have the Web Shooters equipped, aim up at nearby objects until you see a white reticle. Press the shoot button to attach a web. This will immediately start to pull your character upwards at speed. Let go to send your character flying, you can then chain together swings. This is extremely similar to how the ODM Gear Mythic item works.
If you land back on the ground and do not send up another web fast enough, your Web Shooters will go into a cooldown. The Web Shooters also have ammunition, which can run out. Once that number hits zero, you won't be able to shoot webs, unless you pick up another Web Shooters item, that is.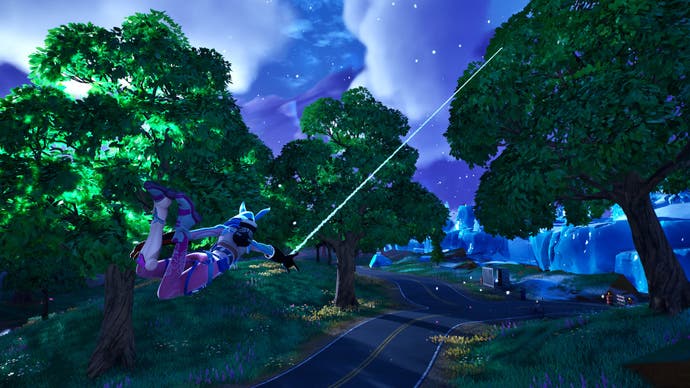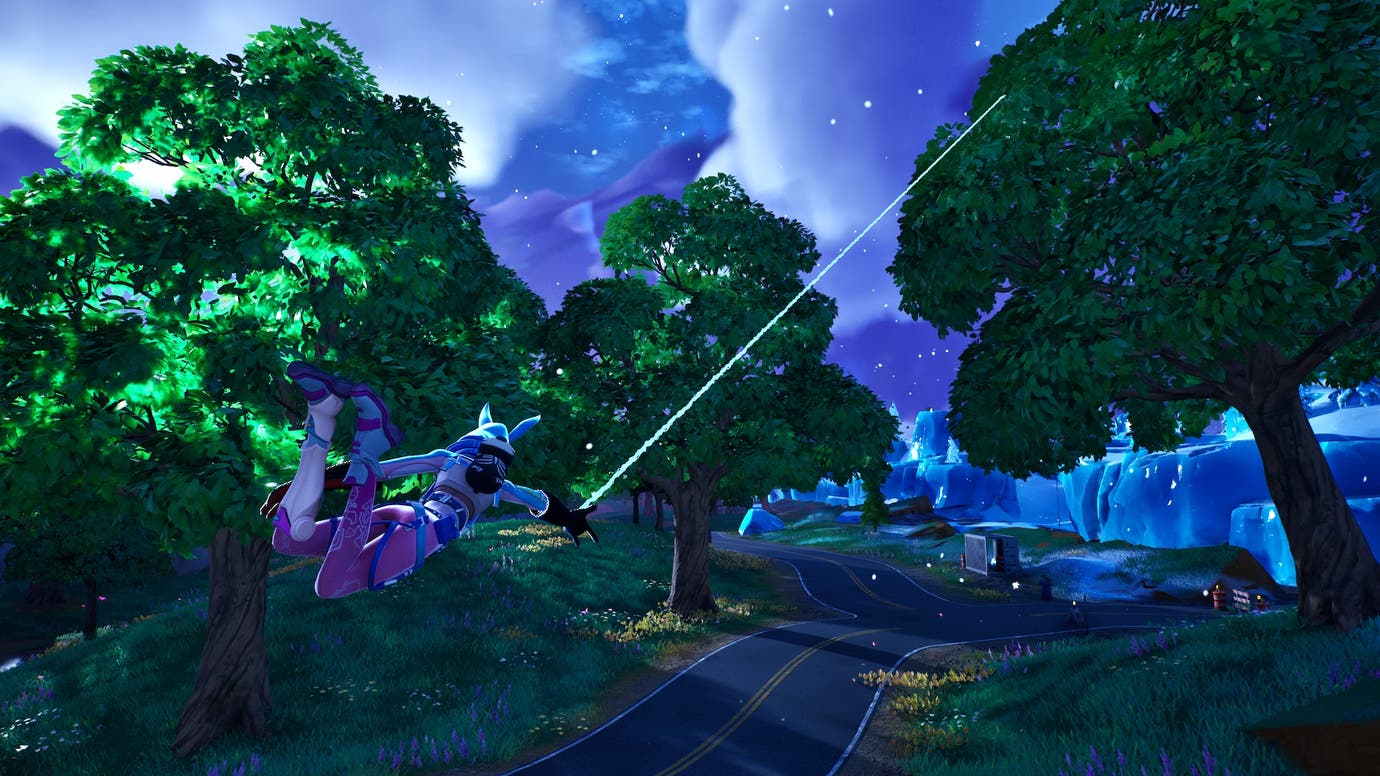 The Web Shooters are an entirely movement-based Mythic item. They are fantastic for getting around the map quickly, but are a little harder to use than the aforementioned ODM Gear. Try to chain your swings together as you fly, as this is a great way to rotate around a battle and get new positional advantages over your enemies.
Have fun using the new Spider-Verse Web Shooters in Fortnite!