Fortnite - Search between Three Boats location
Where to Search between Three Boats in Fortnite.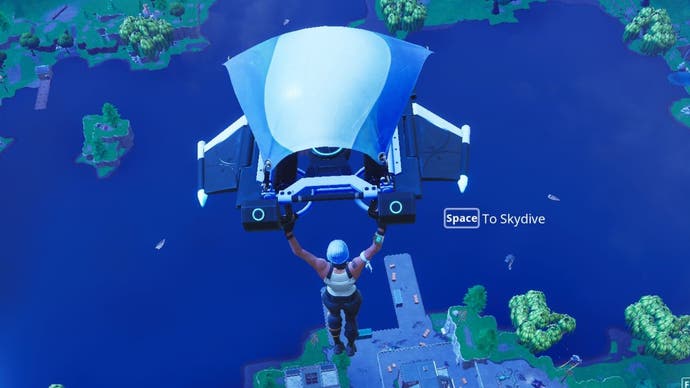 What does Search between Three Boats mean?
For the Week 8 Challenges you are tasked with the following:
Search between Three Boats (1 total, 10 Battle Stars)
Another on the list that week includes dance on different Dance Floors and finding a Vending Machine.
This means you must find these objects on the map, and look between them until you find something. But what?
Turns out this is a secret treasure. Once you find the location it will appear, then all you have to do is collect it. Doing so will complete the challenge.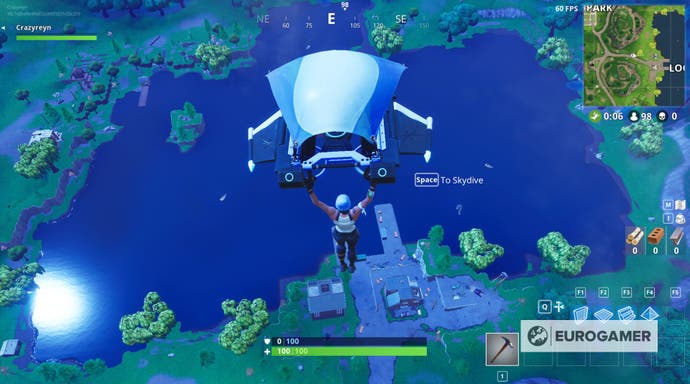 As with other challenges, you must do these as you play matches (you cannot enter the map without other players), so you'll have to avoid combat encounters as you attempt to find each location.
Note you need to complete the match in order for the challenge to be finished - quitting the match as soon as you collect it won't work.
---
Fortnite Chapter 4 Season 4 is here! To help you get started with this heist themed season, we have guides on how to alert a Securitry Camera, secure data from Forecast Towers and destroy weakened walls or security gates. There's also a new Victory Umbrella! Meanwhile, learn what the best weapons are, the current Augments, how to get XP fast, use the best PC settings and earn a Victory Crown.
---
Fortnite Three Boats location
The challenge refers to the location of 'three boats'. If you know the map well enough, you know the only body of water is Loot Lake (in the north-west corner of the map), and this is exactly where it refers to.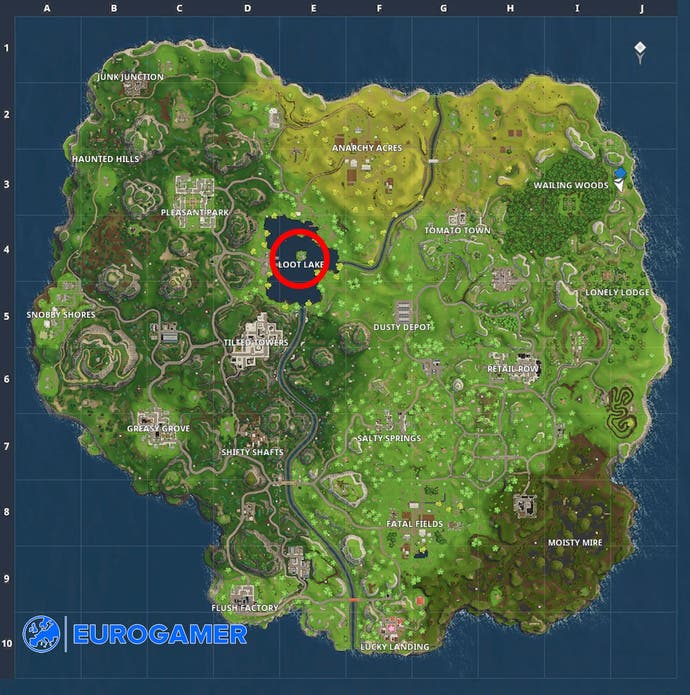 But where exactly is the treasure? It's on the largest island right in the centre of the island.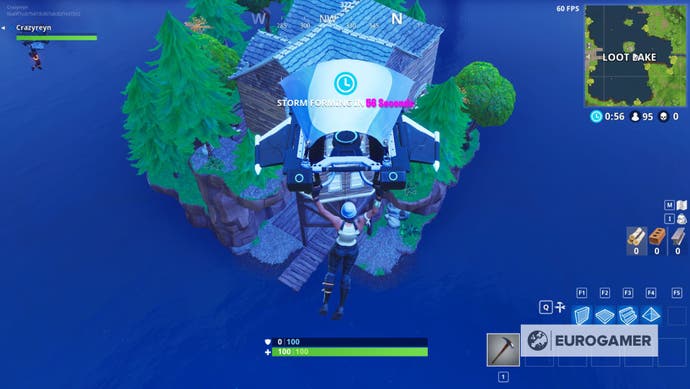 Specifically, you'll want to find a pier on the south of the island, underneath the house. The treasure will appear as soon as you get close.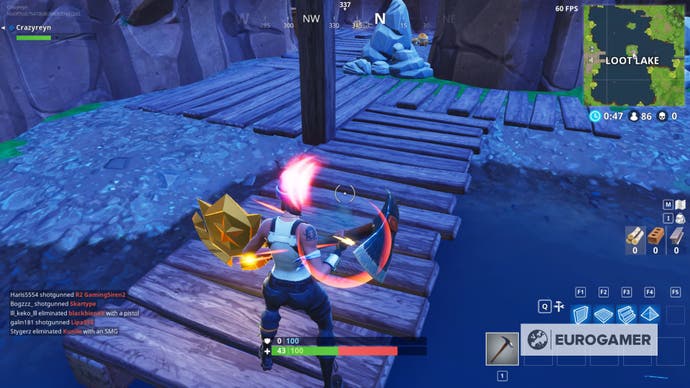 When you do, you'll see a button prompt to collect it. Do so, and the treasure is yours.