Fallout: London mod trailer reveals incredible post-apocalyptic cityscape
West Ham radio.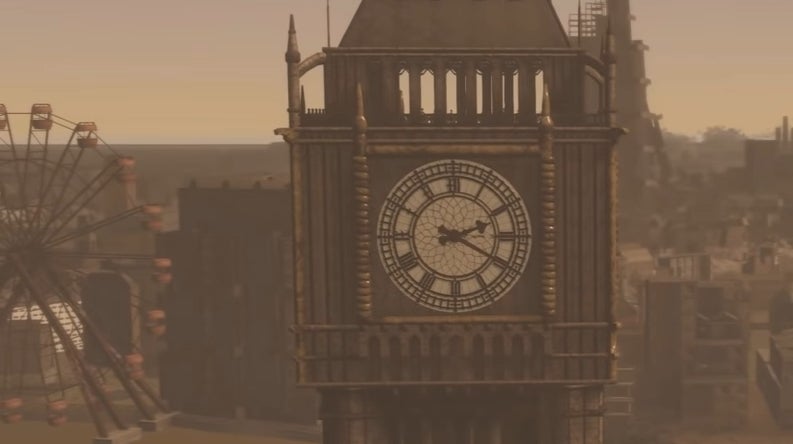 You've thought it, I've thought it, but the question of what London would look like in the Fallout universe has never truly been answered... until now.
A Fallout mod team is working on a huge project called Fallout: London, which is described as a "DLC-sized mod for Bethesda's Fallout 4". Although the team has been issuing updates on progress for some time, yesterday the group released a full reveal trailer, and the work done so far looks extremely impressive. Many of London's most iconic landmarks have been given a Fallout makeover - including Tower Bridge, Buckingham Palace, St. Paul's Cathedral and even the BT Tower. Oh, and there's some extremely hammy commentary over the whole thing.
There are some really nice touches throughout the trailer: you can spot plenty of London buses, murky tube stations and even a classic London pub. I'm also a big fan of the Beefeater who's embraced a more Raider-inspired look. It feels like there are some nods to Britain's WWI and WWII past, with barrage balloons seen in the sky and soldiers camping out in trenches.
The mod FAQs explain that you can expect much more than just a new location - Fallout: London will also provide new factions, storylines, NPCs, weapons and creatures. In fact, the website lists seven factions for you to discover - personally I'm looking forward to encountering the Camelot Knights, they sound like a laugh. I'm a little less keen on the fascist 5th Column faction.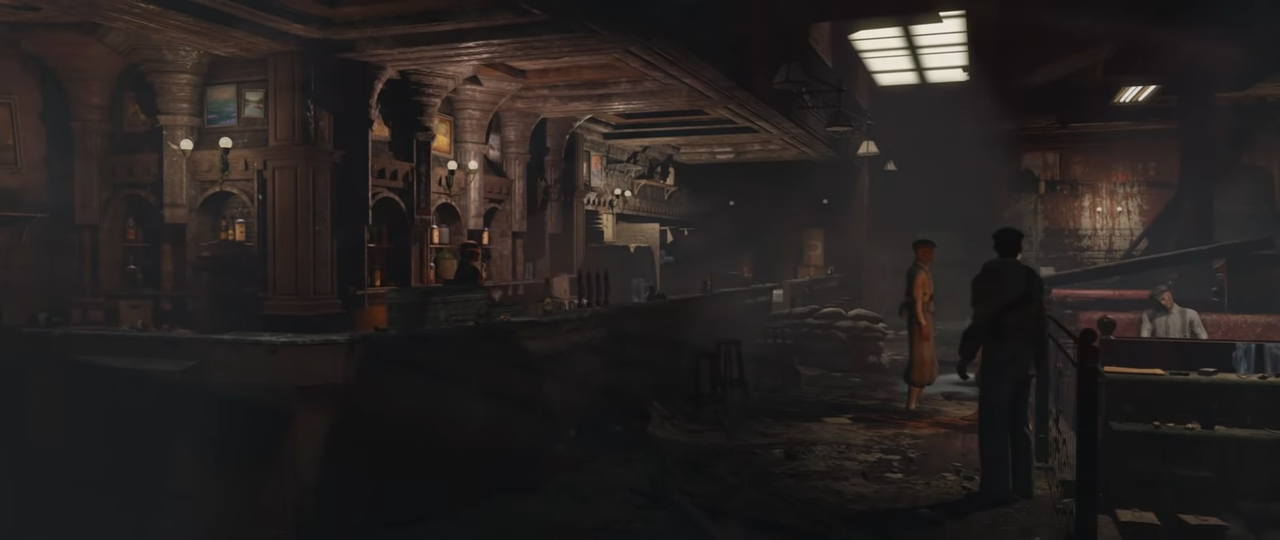 The size of the overall mod is apparently equivalent to the vanilla Fallout 4 Commonwealth, and will feature the main London boroughs. Players will be able to experience "everything from the heart of Westminster all the way to the rolling hills on the outskirts of Bromley". I hope your Oyster card is topped up.
As for how the mod will work with existing Fallout lore, it's set in 2237, placing it in-between Fallout 1 and Fallout 2. The point of divergence from our existing timeline is apparently around WWII, meaning Fallout: London will have fewer guns than the average Fallout game, with more of a focus on melee weapons. The website suggests it will feel pretty different from the American Fallouts in other ways. FEV would not have reached London, the team decided, which means no super mutants, centaurs or deathclaws, while American company Vault-Tec would not have had a presence in Britain. The team plans on using a British counterpart to vaults and Vault Boys.
"In a divergence from previous official titles in the series, Fallout: London is not set in America," the description says. "This will allow the player to explore an entirely new setting, interact with new post-war cultures and societies, and see a world distinct from the Americana of the mainline games. It also allows the player to explore pre-war European history and the effects the Resource Wars had on the class-structured society of pre-war Britain."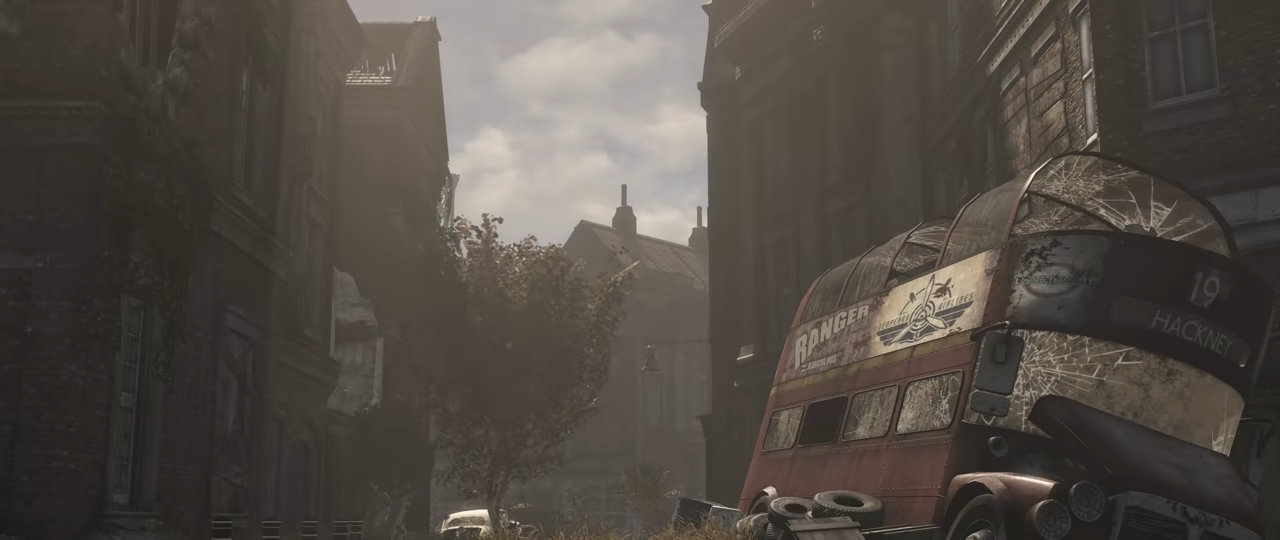 So, what are the chances that this mod will actually come out? Given the amount of work shown in the trailer and what the mod team says it's done so far, I'd say it's got a pretty decent shot. The website explains the mod team originally formed in 2017, and by 2020 had managed to finish a world space "comparable to the size of Far Harbour". The team is apparently now in the "deeper stages of the development process" and is focusing on achieving a "balance between what makes a good Fallout game and what adheres to the team's creative vision". They even have a LinkedIn page, so they certainly mean business.
As of yet there's no release date for Fallout: London, but when it does release you can expect to find it on PC - and it will require all of the existing DLC for Fallout 4. Some of the assets created for the mod have already been released as small stand-alone mods, so if you want a flavour of what's to come, you can find those here. You can also keep tabs on the team's progress via the mod's Twitter account.
Will you support Eurogamer?
We want to make Eurogamer better, and that means better for our readers - not for algorithms. You can help! Become a supporter of Eurogamer and you can view the site completely ad-free, as well as gaining exclusive access to articles, podcasts and conversations that will bring you closer to the team, the stories, and the games we all love. Subscriptions start at £3.99 / $4.99 per month.