Destiny 2 Season of Dawn guide: Roadmap and Battle Pass contents including Symmetry scout rifle explained
Everything being added - and taken away - with the December season.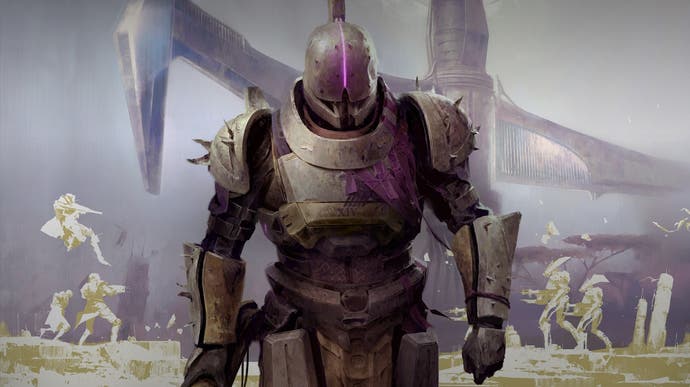 Remember Mercury? Destiny 2's smallest destination is getting a revamp with Season of Dawn, introducing a new matchmade activity for those who buy into the season pass, and a small number of game-wide updates to the rest of Destiny 2 even if you don't.
It also features much of what the previous season offered - including a battle pass with 100 tiers of rewards, a new artefact with its own set of mods and a Power level boost, and a series of Exotic questlines.
Our Destiny 2 Shadow of Dawn guide explains what's coming day one and week-by-week as part of the roadmap, as well as a list of Battle Pass additions, including the new Exotic scout rifle Symmetry .
On this page:
As for when it's coming - Destiny 2's Season of Dawn has a release date of December 10th before ending March 9th, starting and ending at the usual weekly reset time.
Destiny 2 Season of Dawn guide: This season's roadmap explained
Destiny 2 Season of Dawn is the second season of content in the game's third year, following on from the debut of Season of the Undying that launched alongside Shadowkeep and New Light in October.
This season's storyline sees Osiris calling you to Mercury. With the Vex defeated last season, the timeline has changed - with the Red Legion returning in an attempt to undo their victory.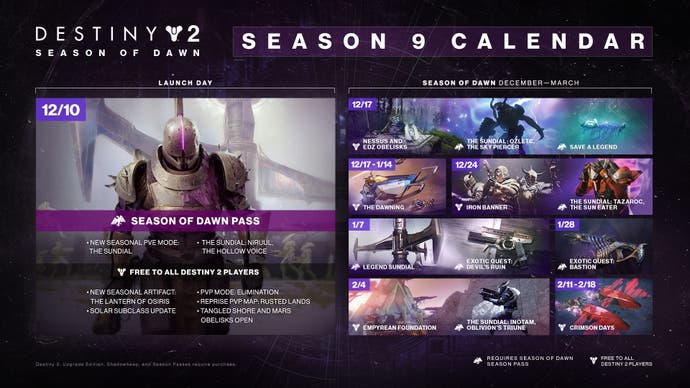 It's worth noting there's no specific confirmation of any story missions coming to Season of Dawn - though there is the tease of 'Save a Legend' on December 17th, which is likely to see the re-appearance of the legendary Saint-14, as well as mysterious 'Obelisks' being added to destinations, which will likely tie into the Red Legion time-changing plot.
First, what you get with the Season of Dawn pass:
Access to 'The Sundial', a six player match-made activity that sees you fight in different combinations of Mercury's past, present and future (December 10th) with new bosses added in subsequent weeks
New 'Timelost' weapon rewards from completing Season of Dawn activities (December 10th)
Access to premium Battle Pass tiers, which includes instant access to the new 'Symmetry' Exotic Scout Rifle (December 10th)
The introduction of Obelisks on Nessus and the EDZ (December 17th)
Legend difficulty in The Sundial (January 7th)
Devil's Ruin Exotic Quest (January 7th)
Bastion Exotic Quest (January 28th)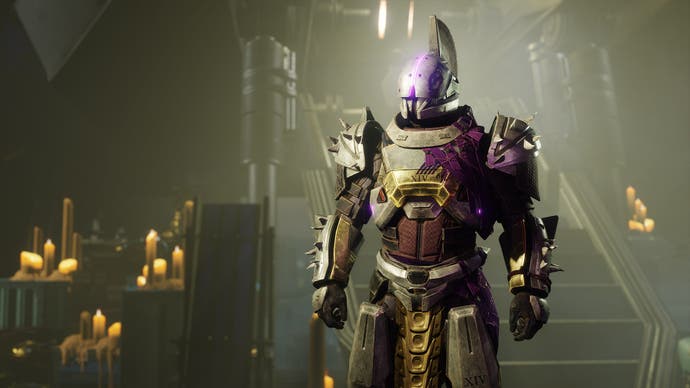 And here are the additions and changes coming to all players throughout the season:
Obelisks added to four destinations (December 10th)
Level cap increase (by 10 to 960 Powerful / 970 Pinnacle, December 10th)
Update to Solar sub-classes (December 10th)
A new season artefact, The Lantern of Osiris (December 10th)
Elimination Crucible mode (December 10th)
Return of Destiny 1 map 'Rusted Lands' in Crucible (December 10th)
Access to free Battle Pass tiers, including access to the Symmetry Exotic Scout Rifle at Tier 35 and the 'Righteous' set of Seasonal Ornaments (December 10th)
The Dawning seasonal event (December 17th to January 14th)
Empyrean Foundation (Unknown, February 4th)
Crimson Days seasonal event (February 11th to February 18th)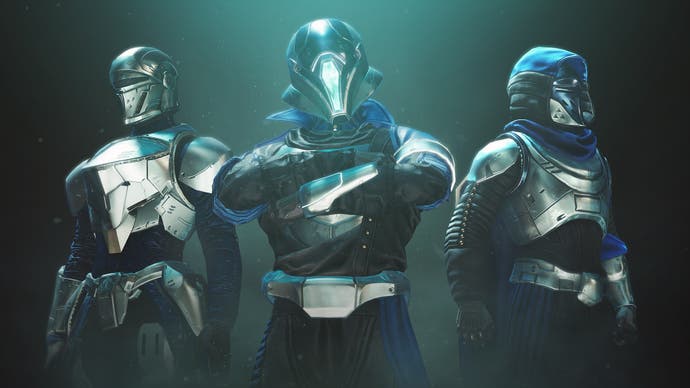 Finally, here are some other changes coming as part of the Season of Dawn update:
The new Season artefact's Champion mods will be available in the first column, allowing you to access them for high-end activities right away, and will focus on long-range weapons (such as Pulse Rifles, Bows, Scout Rifles) as well as Solar and Void elements
A new buff when using Season of Dawn armour named Charged with Light, enabled by using select mods
You will now be able to cycle through a list of Finishers by favouriting them
The ability to use Sparrows on Mercury (at last!)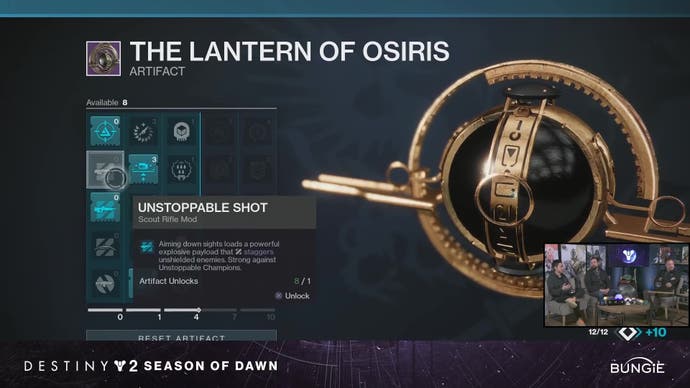 Scourge of the Past raid Exotic Anarchy's drop rate is increasing 5% to 10%.
Fated Engrams are no more, and now when you open an Exotic Engram, it awards a new (class-specific) Exotic if any remain to be collected, otherwise it's just a random piece of Exotic armour.
Escalation Protocol's final seventh wave no longer requires a Charged Decryption Key (which are now being removed from the game) and can be opened as soon as the wave is over. Each completed wave gives you a piece of armour until you have the entire set.
Weapon mod equipping costs have been reduced from 5,000 Glimmer to 500.
Gunsmith now has repeatable bounties, and the weekly 'Field Calibration' objective now grabs progress from all sources, not having to play Strikes / Crucible / Gambit.
Crucible bounties are also seeing changes - there's a mode-specific bounty, completion requirements are lowered for others, while grenade and melee bounties are being removed entirely.
There is a Crucible map refresh for this season - The Dead Cliffs, Legion's Gulch, Retribution and Solitude are in, while Emperor's Respite, Equinox, Firebase Echo and Vostok are out.
Destiny 2 Season of Dawn Battle Pass content, including Symmetry
Bungie has teased what to expect from the Season of Dawn battle pass. If you levelled up through the Season of Undying battle pass, there are a lot of similarities here.
Highlights include:
An exclusive Exotic, Symmetry, available instantly with the premium pass or at Tier 35 for free
Two armour Ornament sets, one available free (Righteous) and several premium weapon ornaments
Other cosmetics, including a Finisher and Emote
Various consumables, including Glimmer, planetary material bundles and Legendary Shards
Eververse, Exotic and Legendary Engrams
Tiers 1-10:

Tiers 11-20:
Tiers 21-30:

Tiers 31-40:

Tiers 41-50:

Tiers 51-60:

Tiers 61-70:
Tiers 71-80:

Tiers 81-90:

Tiers 91-100:

---
The Season of the Deep is here alongside the Into the Depths quest. You can know go fishing too! Don't forget to keep an eye on the Lost Sector and King's Fall challenge rotation schedule!
---
What is disappearing with the arrival of Season of Dawn in Destiny 2?
The new seasonal structure means as some things arrive in the game, others will disappear. These are things introduced with Season of the Undying, including its matchmade activity Vex Offensive and Vex spawns and their associated rewards, including Triumphs.
Here's what's being removed on the arrival of Season of Dawn on December 10th (the following lists are verbatim from Bungie's support website):
Season of the Undying Season Pass and bonuses from the Season Pass
Eriana's Vow (the Battle Pass Exotic) acquisition, and the catalyst quest (both of which will be available through alternate means in future)
Season of the Undying Seal and Title
The Vex Offensive
Vex invasions on the Moon
Weapon frames and bounties from Ikora for the Vex Offensive
Ikora's Vex Offensive Weekly Challenge
Emblems and Shader Quests/items from Season of the Undying
Incomplete items in the Collection Badge will turn invisible
Lore - "The Last Days on Kraken Mare"
The Gatelord's Eye seasonal artifact
Player power increase from the Gatelord's Eye
Season of the Undying artifact mods
The Leviathan's Breath exotic quest if players didn't own the Season Pass
Season of the Undying specific materials (Vex components, etc)

This also includes the following Triumphs:
Season 8: Power Bonus
Season 8: Progress
The Front Lines
Final Assault
Rapid Assault
Precise Assault
Perfect Assault
Flawless Assault
Offensive Expert
Offensive Tactician
Offensive Sharpshooter
Offensive Finisher
Operative
Moonlight Crescendo
Lunar Fashion
Dark Side of the Moon
Crater Spark
Over the Moon
Season 8: Vanguard
Season 8: Nightfall
Season 8: Engagement
Season 8: Rituals
Season 8: Combat
Season 8: Challenges
Season 8: Valor Legend
Season 8: Valor
Season 8: Glory Streak
Season 8: Glory
Season 8: Iron Banner
Season 8: Iron Will
A bonus reminder: Before the season ends, don't forget to log into any alternative character classes and redeem their respective armour pieces and ornaments from the Battle Pass, since their progress is shared and each class has a different set to collect. You won't have a chance again once the season ends!