Destiny 2 crossplay explained, from matchmaking to how to add Bungie Friends
How you can play with Guardians on other systems.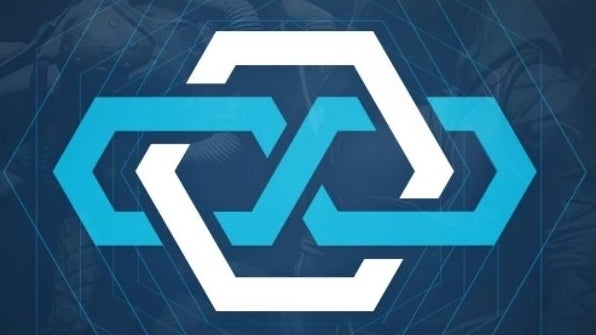 Everything you need to know about playing with friends on other platforms with Destiny 2 crossplay.
Destiny 2 crossplay has been a long requested feature by the fans - allowing for the ability to play with other Guardians regardless of their system of choice - whether they're on PlayStation, Xbox, PC or Stadia.
2019's introduction of Destiny 2 cross saves was a step in the right direction, allowing you to take your progress to a platform of your choice, but you are then still tied to playing with others on that system.
The arrival of Destiny 2 on PS5 and Xbox Series brings this reality a little closer with the introduction of inter-generational crossplay.
Since then we've seen the arrival of a crossplay beta during Season of the Splicer in May 2021, and its full release alongside Season of the Lost in August 2021.
On this page:
How Destiny 2 crossplay works, including cross-platform matchmaking works between PC and console
Destiny 2 crossplay works through the Bungie Name system, which will be your identity across all platforms you play on. This name is automatically given to you when you first log in during Season of the Lost, and is a backend identifier if friends want to add you on a different system.
This name - as well as how to add Bungie Friends - is explained in more detail in later sections of this page.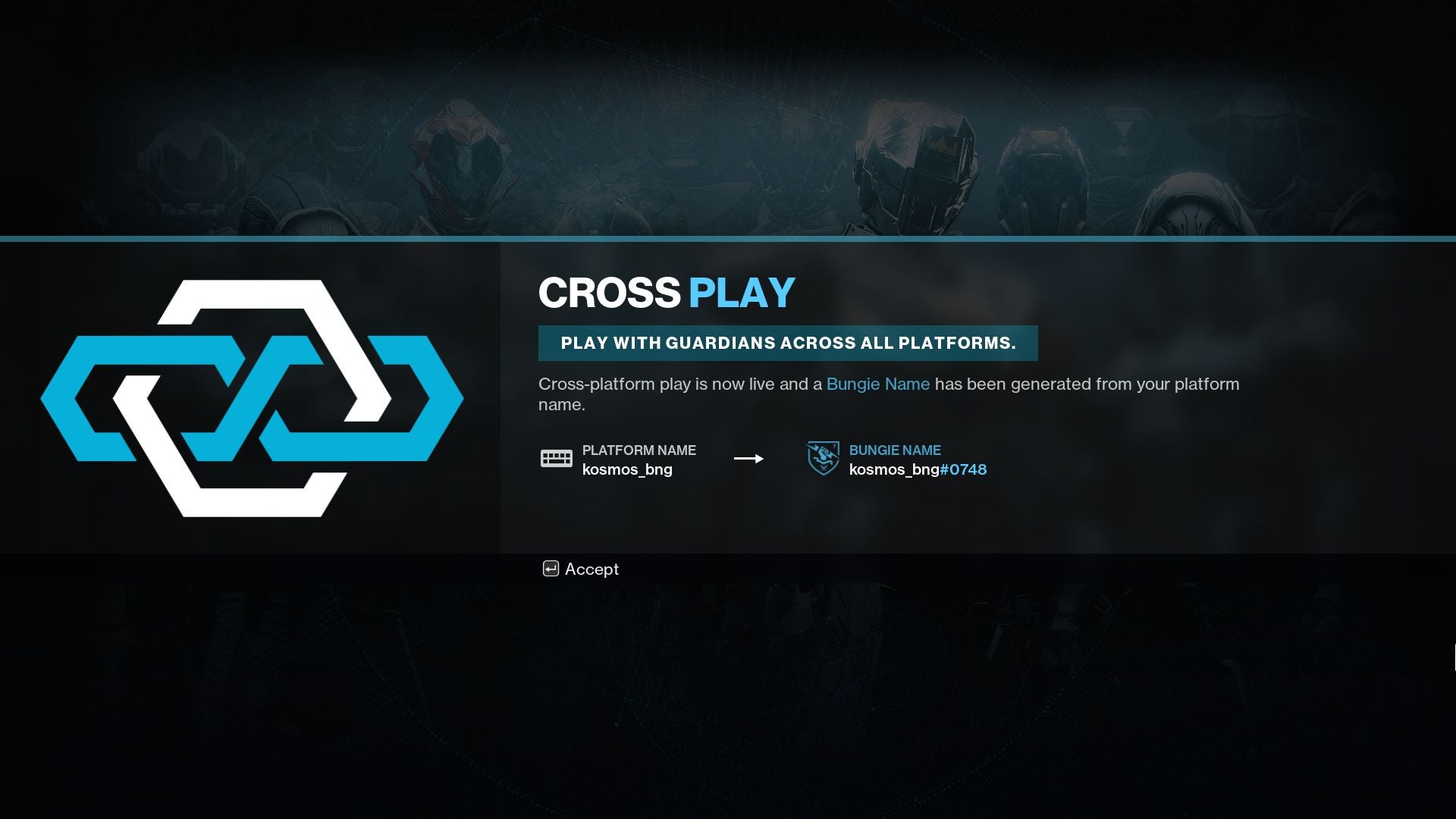 In terms of matchmaking, an early worry was whether console players will be up against those on PC who have a mouse and keyboard when it comes to matchmade activities such as Crucible and Gambit, especially as Bungie announced it was targeting "discrepancies" between PC and console weapons.
How it works is - in competitive modes, Destiny 2 will keep players within the same PC or console ecosystem by default unless you are in a mixed Fireteam with a PC player. This means console players will face console players (including Stadia), and PC players will face PC players.
If you are in a Fireteam with at least one PC player, however, then you will enter the PC matchmaking pool.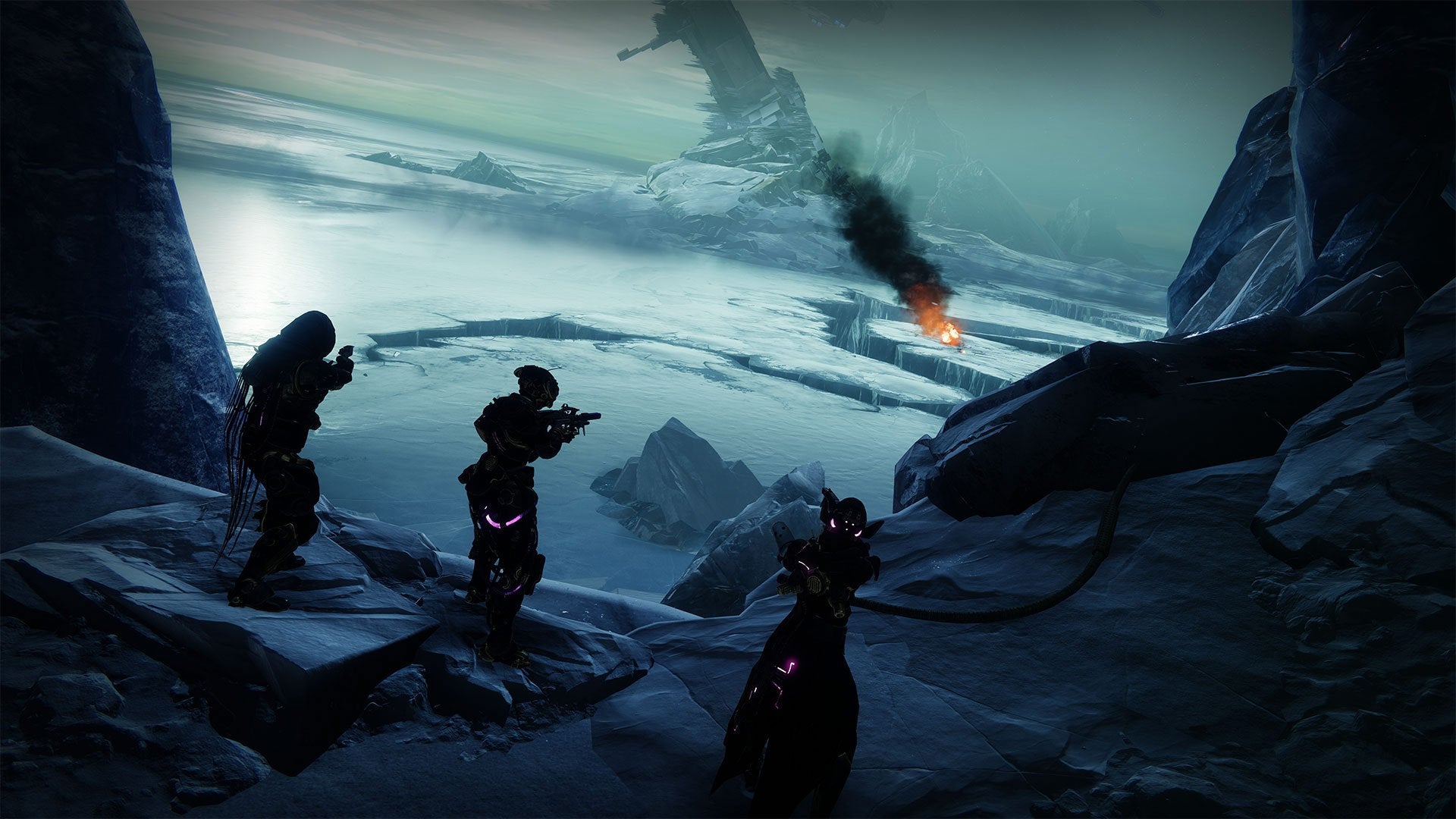 Meanwhile, PvE activities - such as Strikes, planetary Patrols and other modes which don't pit you against other players - will see all platforms will enter the same matchmaking pool. This means at any time you can be playing alongside Guardians from other platforms - an exciting prospect - and is particularly useful for platforms with lower player bases who might have previously experienced longer matchmaking times for some activities.
Finally, know that Bungie is not done with building upon crossplay. Future features include:
In-game, cross-platform voice chat coming "soon after launch"
Bungie Name changing, text chat display on console and USB text input on console coming "winter"
Bungie Name explained and Bungie Name change details
As part of crossplay, every player will be given a single 'Bungie Name' which will be your identity across all platforms. This is based on your display name on the first platform you log into from Season of the Lost, plus a four digit code, and will appear in system menus (so not in game), like so: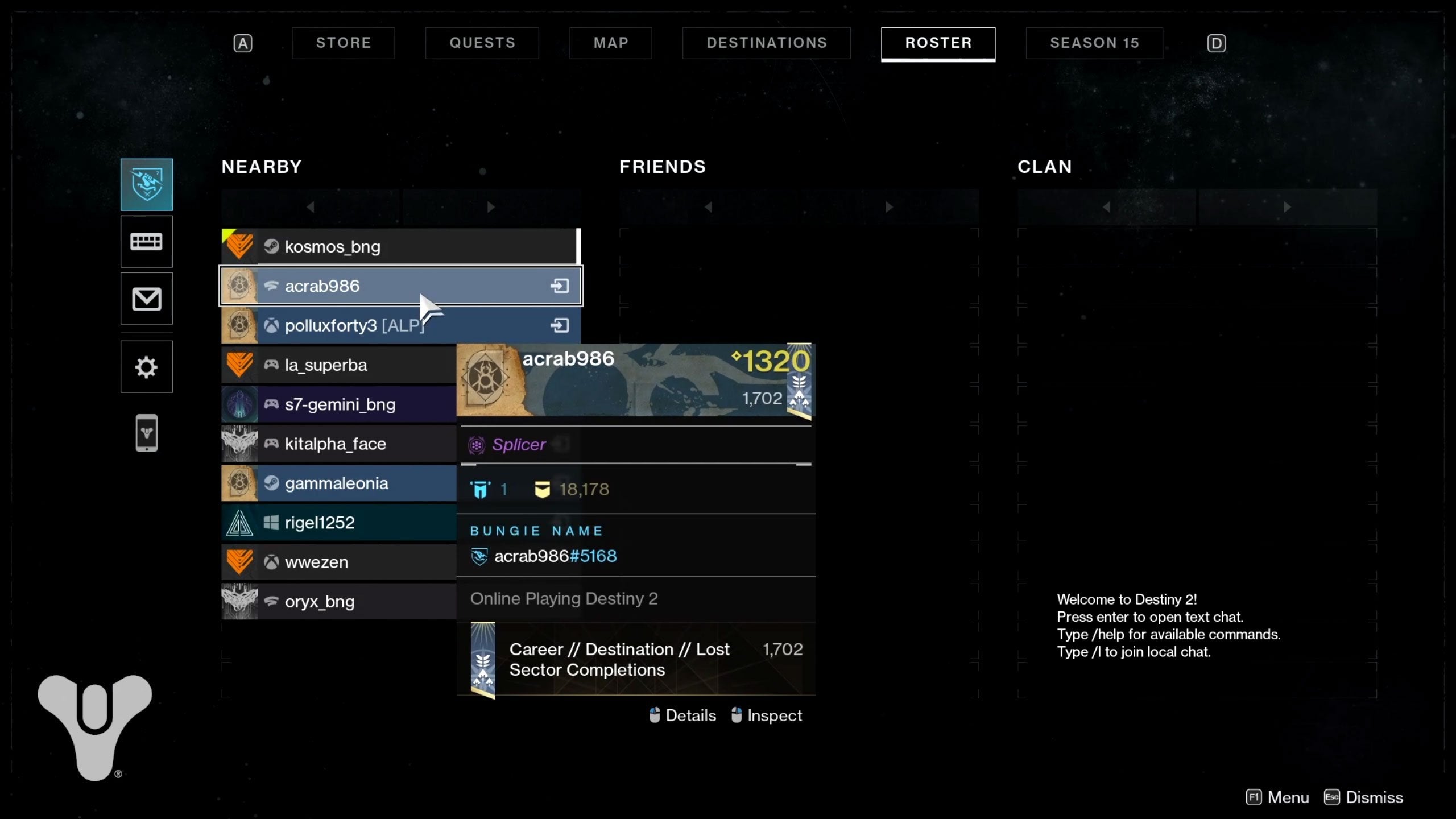 When this Bungie Name is generated, it'll filter out offensive terms and characters which cannot be entered via a virtual keyboard. If that results in something you don't like - it's possible that "if your name ends up empty or includes a moderated term, you will find the quite unremarkable "Guardian[Random Number]" name over your character's head" - then know that a Bungie Name change feature is being worked on to debut sometime in "winter" 2021.
How to add Bungie Friends with Destiny 2 crossplay
To play with a friend across different platforms, you must first add them as a Bungie Friend. Bungie has confirmed three ways to add Bungie Friends in Destiny 2 as part of the Bungie Name system:
Visit the Roster screen in-game on the same platform as your friend, then request them as a Bungie Friend for them to then appear across all platforms.
On the Invite screen in-game, you can search for your friend by their Bungie Name. (NOTE: At launch this feature has been disabled.)
Use the online Bungie.net friends tool to link platforms and send Bungie Friend requests.
With the in-game search disabled at launch, the best methods are to be on the same platform to begin with and add them in-game via the Roster, or use the Bungie.net tool in a web browser, log into your account and link the Stadia / Steam / PSN / Xbox Live account, and provided that player is also your friend on that service, you can press the Import Friends button for them to appear on the page.
From there, they should appear in the Friends list in the Roster area of the menu. If not, for us, we had to wait a few moments and restart our games for each other to appear.
---
For Season of Plunder, we have the Sails of the Shipstealer quest, Treasure Coordinates and Map Fragments, Cryptic Quatrains and weapons such as the Quicksilver Storm and Taipan 4FR. Meanwhile, there's the arrival of King's Fall and King's Fall challenges, plus weapons including Doom of Chelchis and Touch of Malice. For The Witch Queen, learn how to get Exotics including Dead Messenger and Parasite.
---
The history of crossplay in Destiny 2
Destiny 2 actually had crossplay before its official debut - albeit by accident.
The arrival of Season of the Splicer in May 2021 saw crossplay made available for some players.
This was recognised by Bungie community team member Cozmo on Twitter, saying the feature wasn't "meant to be live yet and is not representative of the full experience", with a fix coming during launch week of the season (from May 11th). Until then, players are "free to partake" in the feature.
So how did it work? Some players - such as GamerGirlGrey on Twitter - has had luck with clanmates from other platforms appear in the Roster menu, and can join from there.
One reliable way of initiating crossplay with a friend at the time came from ohgodimgonnasquirt on reddit, revealing a method that, while a little more convoluted and requires both players have access to Steam on PC, one we verified worked.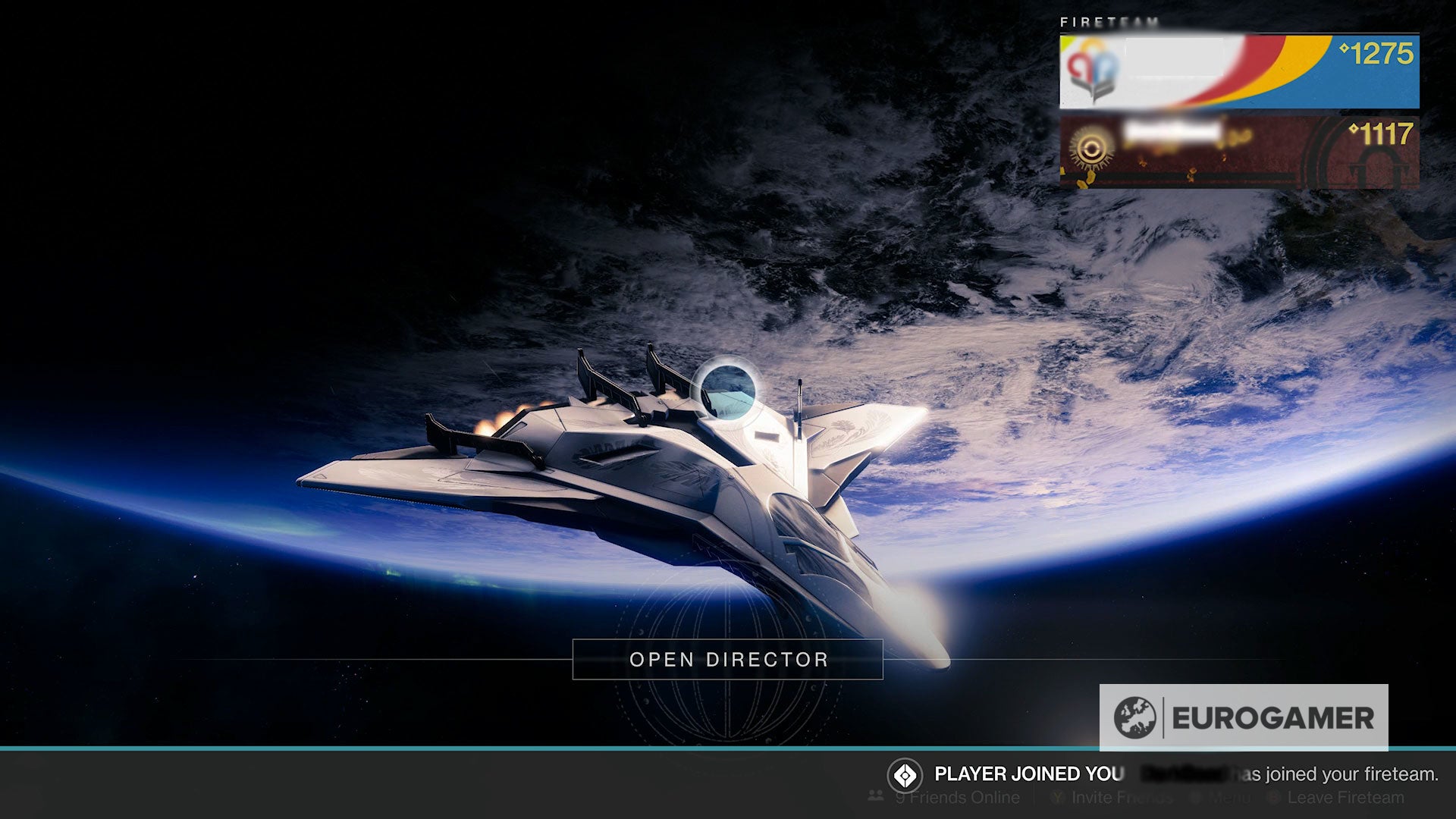 After that, Bungie released a Destiny 2 crossplay beta between Tuesday, May 25th and Thursday May 27th, debuting alongside the first Expunge weekly mission.
Running for only two days, crossplay access was available for all players across every platform in the unique Vanguard Strikes Cross Play Beta playlist.
As a reward for participating in the crossplay beta, those who completed three strikes in the playlist was rewarded the Stars Crossed emblem: