Destiny 2 PS5, Xbox Series release date and upgrade details, from FOV slider support to improved performance and load times, explained
What the next-gen version of Destiny 2 will offer.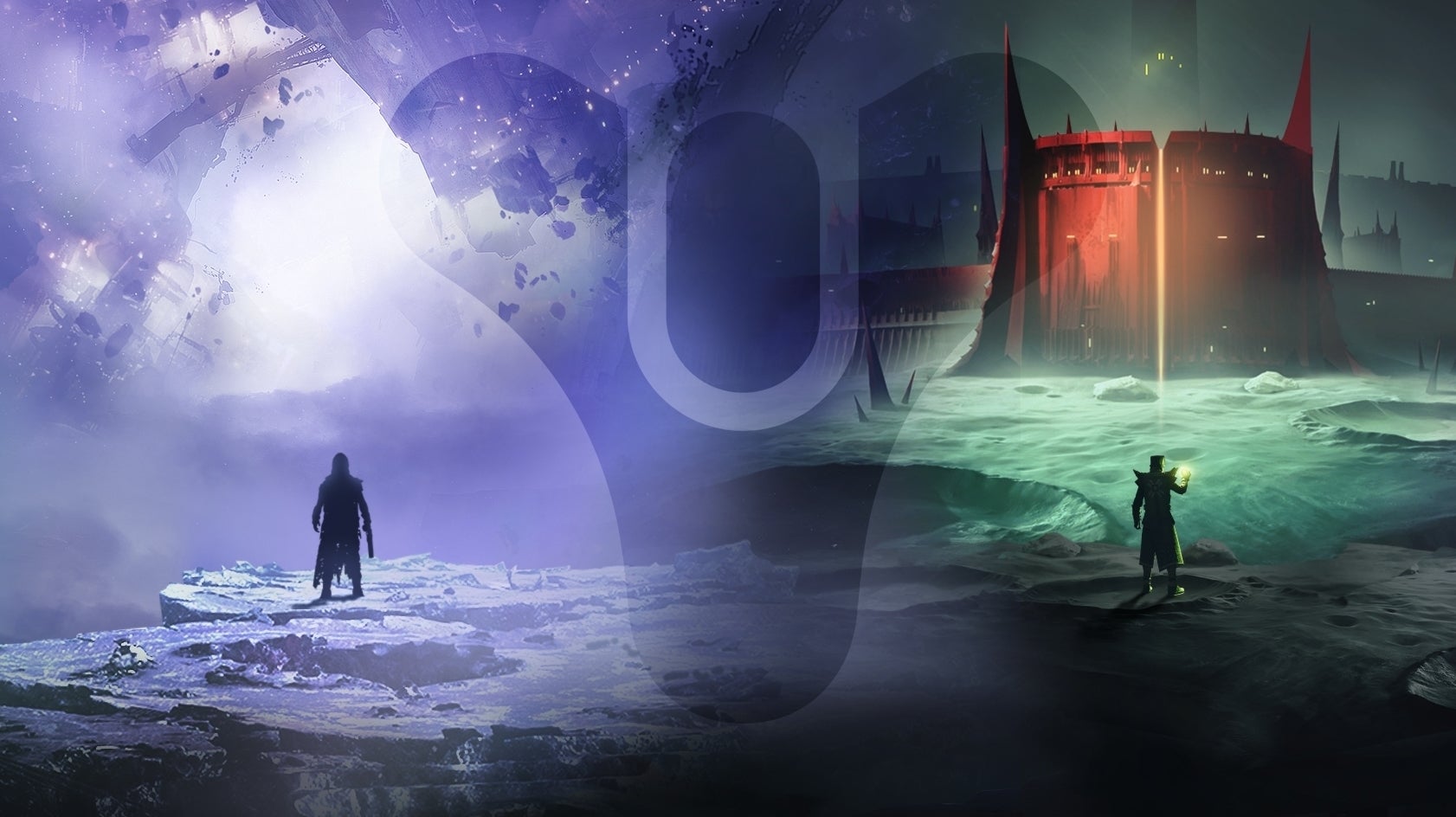 Destiny 2 has been confirmed to be coming to PS5 and Xbox Series X / S.
The next-gen upgrade will be free to all players - thanks to Destiny going free-to-play with the launch of New Light in 2019 - and offers a number of improvements over the previous console generation.
This page explains what you can expect from the Destiny 2 PS5 and Series X upgrade, including a release date and confirmed benefits.
On this page:
Destiny 2 PS5 and Xbox Series release date
Bungie has confirmed Destiny 2 on PS5 and Xbox Series X / S will be arriving December 8th, 2020.
This is almost a month after the 2020's expansion Beyond Light, and the release of next-gen consoles, so new owners will have to wait a few weeks before they can get Bungie's long list of performance improvements.
On the bright side, the PS4 and Xbox One versions of Destiny 2 will still be playable on PS5 and Xbox Series X / S through backwards compatibility, and should receive a performance boost regardless - such as faster load times.
However, the fully optimised versions will offer a lot more...
Destiny 2 PS5 and Xbox Series upgrade details explained
The next-gen version of Destiny 2 - which will continue to be free-to-play, meaning the PS5 and Xbox Series upgrades will be free as well - is confirmed to have the following features:
60FPS and 4K performance on PS5 and Xbox Series X (Series S will run at 1080p and 60fps)
Load time improvements
Field of View slider support
Inter-generational cross-play (Xbox Series to Xbox One, PS5 to PS4)
Paid expansions, season passes and Silver carrying over between generations (Xbox Series to Xbox One, PS5 to PS4)
On the last point; this means, for example, if you are on PS4 now and buy an Xbox Series X or S, you can continue playing with your profile thanks to existing Destiny cross-save support.
However, any expansions, season passes or Silver you've purchased on PS4 wouldn't carry over to Xbox (or PC, or Stadia - basically, any platform outside of the PlayStation ecosystem), meaning you need to purchase them again, or do without. (However, in the case of expansions, they will be accessible if you have an Xbox Game Pass subscription on Xbox consoles.)
---
The Season of Plunder is here! New additions include the Sails of the Shipstealer quest, Treasure Coordinates and Map Fragments, Cryptic Quatrains and Quicksilver Storm. Meanwhile, there's the arrival of King's Fall and Devious Theory, weapons such as Doom of Chelchis and Touch of Malice, as well as the return of Allied Demand in Iron Banner this season. Get up to speed with our levelling guide ahead of tackling the Duality dungeon, and learn how to collect Calus Bobblehead locations, Calus Automaton locations and find all Opulent Key chests. For The Witch Queen, learn how to get Exotics including Dead Messenger and Parasite.
---
Will there be an FOV slider on Destiny 2 PS5 and Xbox Series?
A popular request is the introduction of an FOV (field of view) slider on consoles, which is something the next-gen versions will provide.
Bungie has said "our goal is to enable a FOV range similar to that on PC", and that the studio is "currently testing these settings to ensure smooth performance across each platform and will have additional details closer to launch."
How different will load times be with Destiny 2 on PS5 and Xbox Series?
Improved load times is a key selling point for both next-gen consoles, with the PS5 SSD and Xbox Series SSD promising huge leaps over previous console generations.
Though we don't know exactly how improved load times on Destiny 2 will be, thanks to The Verge we have an idea with the existing Xbox One version running on a Xbox Series X through backwards compatibility, resulting in a reduction when loading into planets - taking 30 seconds compared to over one minute on Xbox One X, and nearly two minutes on the original Xbox One.
It also improves performance elsewhere, with faster menu loading, and improved responsiveness during general gameplay.
You can see it in more detail in this video by Tom Warren:
It's assumed these load times will be shortened further when the Xbox Series X or S version arrives, which will be optimised to take advantage of the new hardware - but by how much is uncertain.
Ultimately, we must remember Destiny 2 load times will always be present in some form, due to the matchmade nature of the game, where almost every destination - from the Tower social hub to individual planets - is populated with live players. However, even when taking this into account, the above results are promising.
Additionally, cross-generation multiplayer with players on previous consoles may also see load times match that of the slowest console in a party or match - though that is an assumption on our part.
We'll know more when the next-gen version of Destiny 2 arrives on new consoles.