PS5 backwards compatibility list: Which PS4 games will be backwards compatible with PlayStation 5?
Everything we currently know about backwards compatibility support on PS5.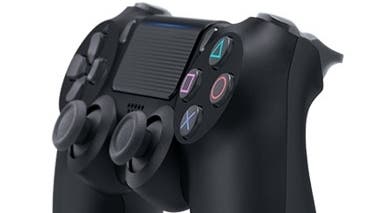 The PS5 will launch with backwards compatibility as one of its major features, unlike its predecessor the PS4.
Support was first announced during the first PS5 system specs deep dive in march 2020, confirming the console will be backwards compatible with a range of titles from the PS4 library.
The good news is the vast majority of titles will be supported - as well as hardware for you to bring over to the next generation of hardware.
On this page:
Like our pages on the specs of the PS5, upcoming PS5 games, PS5 console design, PS5 SSD storage and the PS5 controller, here you'll find everything we know about the backwards compatibility of the PS5.
PS5 backwards compatibility list: Which PS4 games will be backwards compatible with the PS5?
Sony has said the "overwhelming majority" of PS4's 4,000+ games will be playable on PS5.
This was confirmed with a list of games which won't work on PS5, rather than those that will, making it simple to know what works at a glance.
There are some caveats to PS5 backwards compatible functionality - which is explained in the next section - but in short, every PS4 game but the following should work on PS5:
DWVR
Afro Samurai 2 Revenge of Kuma Volume One
TT Isle of Man - Ride on the Edge 2
Just Deal With It!
Shadow Complex Remastered
Robinson: The Journey
We Sing
Hitman Go: Definitive Edition
Shadwen
Joe's Diner
This means if a game isn't listed above, it will be playable on PS5. This includes PSVR titles and those which require the use of PlayStation Move, or the PlayStation Camera - though the PS5's own HD Camera will not work with PS4 games.

Playing PS4 games on PS5 is a case of inserting the disc (if you have a PS5 with a disc drive) or downloading the game from your Games library if you have a bought it digitally.
As an aside, this presumably means P.T. - which is famously no longer available to download, but is still playable if you have it installed on your PS4 - will work on PS5, if you can transfer it when upgrading you console. However, this one specific case will need to be tested to confirm compatibility!
PS5 backwards compatibility differences, improvements and limitations explained
Sony has said the following performance differences can apply when the PS5 plays PS4 games:
"Select" games may be enhanced by Game Boost, which will provide higher or smoother framerates.
Some PS4 games "may exhibit errors or unexpected behaviour" when played on PS5. Sony provided the caveat of recommending players try a PS4 game before purchasing DLC "to see if you are happy with the play experience".
Some features and functions won't be supported - what these are, exactly, are unknown.
Additionally, the Share menu no longer will appear on PS4 games, and is replaced with the PS5's own Create menu, which can also take screenshots or record movies.
Finally, PS4's In-Game Live, PS4 Tournaments or game companion apps won't be supported on PS5.
As for specifics on those Game Boost improvements, it's something the likes of Digital Foundry will test around the system's launch.
It should be noted there are a number of PS4 games, such as Fortnite, which will have specific PS5 versions, technically making them PS5 games, which take better advantage of the system's new features.
PS4 controller and hardware support: Will DualShock 4 and other PS4 accessories work with PS5?
Sony has confirmed some - but not all - PS4 accessories will work with the PS5.
PS4 accessories which work with PS5 and PS4 games: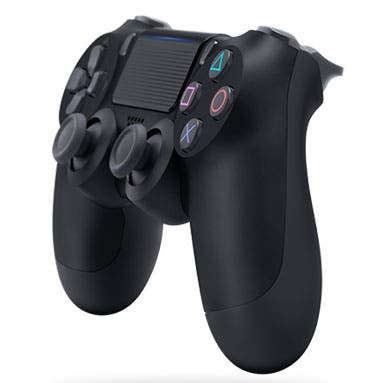 Officially licensed racing wheels, arcade sticks and flight sticks
Platinum and Gold Wireless Headsets
Third-party headsets which connect via the USB port or audio jack
PS4 accessories which will work only with PS4 games on PS5:
DualShock 4
Officially licenced third-party PS4 controllers
PS Move controllers (for supported PSVR games*)
PlayStation VR Aim Controller (for supported PSVR games*)
PlayStation Camera (for supported PSVR games, adaptor required*)
* It's possible there will be a PS5 enhanced versions of PSVR games which might technically mean these accessories will work with PS5 games, but until fully confirmed, expect this to mean PS4 PSVR game support.
To clarify - DualShock 4 games and PSVR accessories will work with PS5, but only when using backwards compatible PS4 games, meaning you cannot use a DualShock 4 to play a PS5 title.
Which consoles will the PS5 be backwards compatible with?
The PS5 will only be natively backwards compatible with PS4 games.
In September 2020, PlayStation boss Jim Ryan, when speaking to Famitsu (via Ars Technica), confirmed that the PS5 will not natively support PS3, PS2 and PS1 discs.
This confirms a speculation started by a Ubisoft support page in the same month, which seemingly confirmed the PS5 would not be backwards compatible with PS1, PS2, or PS3 games.
The question of whether the PS5 will be compatible with PlayStation Now, however, is still to be confirmed. If it is, then players will be able to stream a variety of PS4, PS3 and PS2 titles through the service, which will be the next best thing.
---
With the PlayStation 5 on its way, we've written guides on everything we currently know about PS5 specs, PS5 Digital Edition vs regular PS5 differences, PS5 SSD storage, PS5 console design, PS5 downloads, the backwards compatibility of the PS5, the PS5 controller, the PS Plus Collection and upcoming PS5 games you'll be able to play. You can also check the latest PS5 stock info. Until then, for existing PS4 owners, find out the PlayStation Plus games for this month.
---
What else has Sony said about PS5 backwards compatibility?
The details of specific PS5 backwards compatibility support has been long coming - with the shortlist of games not supported being confirmed only a month before the system's release.
During the PS5 system specs deep dive in March 2020, Mark Cerny revealed that nearly all of the top 100 PS4 games (ranked by playtime) would be playable on the PS5 at launch.
This was later elaborated on in a post by Hideaki Nishino on the official PlayStation blog about the PS5 specs. There it was explained that Sony hopes that the majority of games released for the PS4 will be playable on the PS5.
In May 2020 Eurogamer revealed that any game submitted for PS4 certification after mid-July must also be compatible with the PS5.
Finally, in September 2020, Sony revealed the PlayStation Plus Collection, which would see a number of PS4 games playable on PS5 as part of the subscription. This seemingly confirms a number of PS4 games playable on PS5, but it's unknown whether owning these games separately will be playable through backwards compatibility outside of the subscription, or whether these games will offer any kind of PS5 enhancements.