PS5 specs and features, including SSD, ray tracing, GPU and CPU for the PlayStation 5 explained
Everything we currently know about the PS5, including possible specs.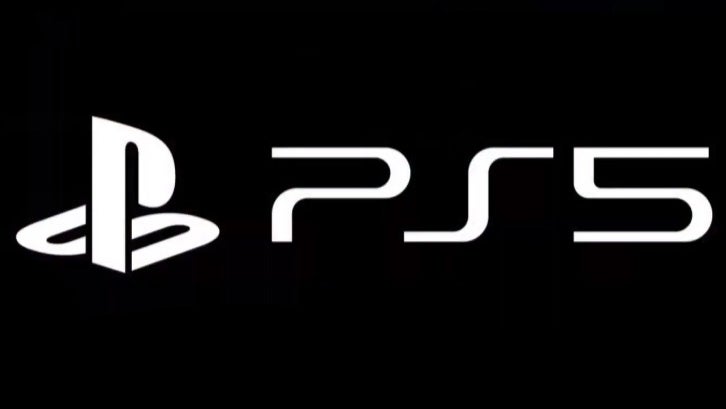 The PS5, also known as the PlayStation 5, has finally been confirmed by Sony and will be arriving close to Christmas 2020.
The PS5 specs have now been confirmed and Digital Foundry expert Rich Leadbetter's has analysed the inner tech of the PS5.
We also have know about a number of features the PS5 will have, including ray tracing support, thanks to several Wired pieces. This includes an interview with Mark Cerny announcing the system, which revealed the basics of the PS5 specs and tech details, and another that confirmed small details about the console.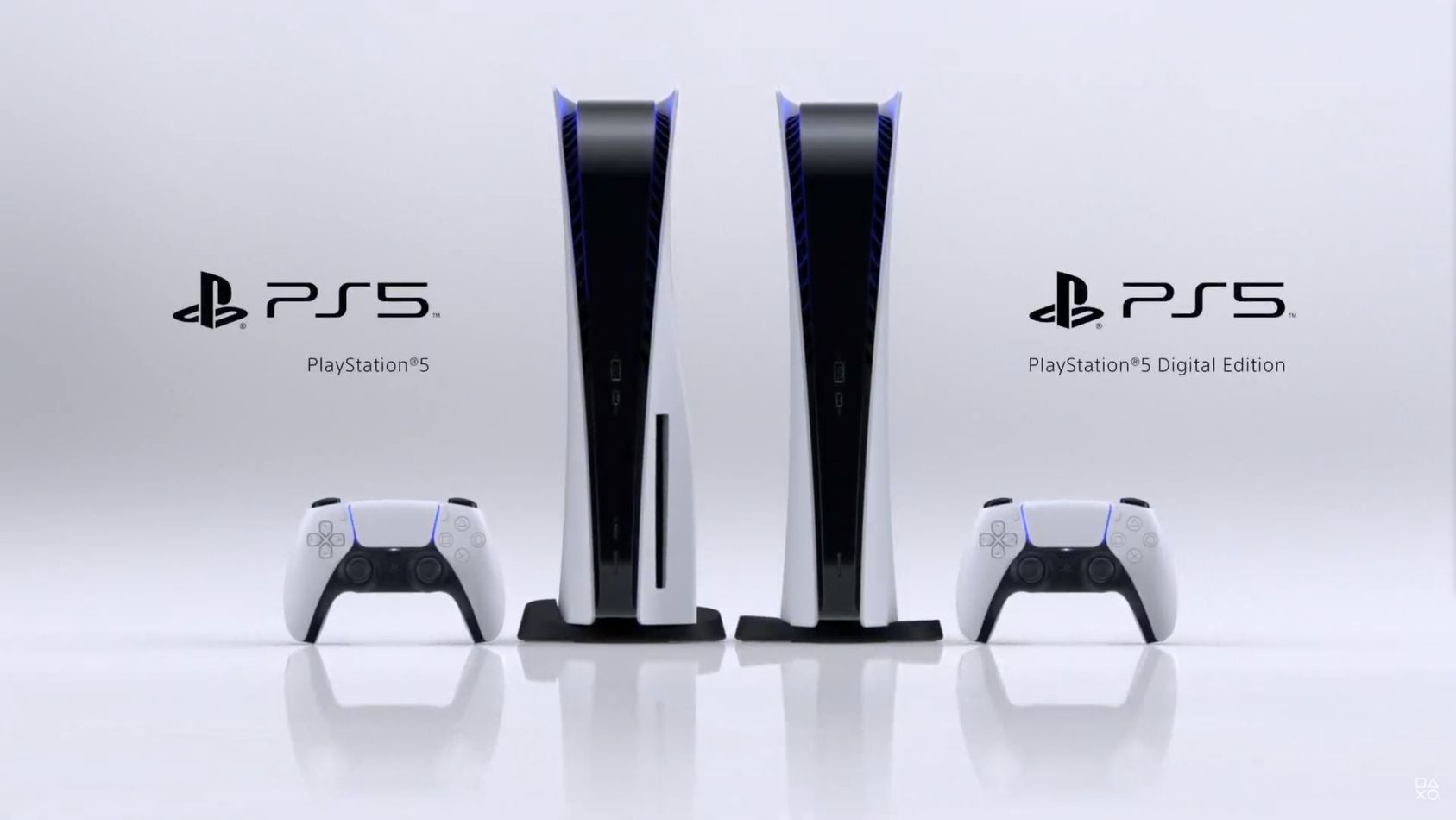 Meanwhile, the appearance of the PS5 was confirmed in a June reveal event - alongside several accessories and news of a Digital Edition.
Like the PS5 controller, PS5 console design, backwards compatibility of the PS5, PS5 SSD Drive and upcoming PS5 games, on this page you'll find everything we know about the PlayStation 5 specs and console features.
On this page:
PS5 specs: ray tracing, GPU, CPU and other confirmed details so far
Here's how the PS5 hardware looks - alongside the PS5 Digital Edition, both available at launch:
But what's inside? The orginal set of specs for the PS5 were confirmed Digital Foundry expert Rich Leadbetter's analysis and later elaborated now thanks to a press release after the PlayStation 5 Showcase on Wednesday 16th September.
Below you'll find the specs for the PS5, with details copied verbatim from the PS5 launch press release:
Component
Specification
CPU
x86-64-AMD Ryzen Zen 8 Cores / 16 Threads at 3.5GHz (variable frequency)
GPU
Ray Tracing Acceleration
Up to 2.23 GHz (10.3 TFLOPS)
GPU Architecture
AMD Radeon RDNA 2-based graphics engine
Memory/Interface
16GB GDDR6/256-bit
Memory Bandwidth
448GB/s
Internal Storage
Custom 825GB SSD
IO Throughput
5.5GB/s (Raw), Typical 8-9GB/s (Compressed)
Expandable Storage
NVMe SSD Slot
External Storage
USB HDD Support
Optical Drive (optional)
Ultra HD Blu-ray (66G/100G) ~10xCAV
BD-ROM (25G/50G) ~8xCAV
BD-R/RE (25G/50G) ~8x CAV
DVD ~3.2xCLV
PS5 Game Disc
Ultra HD Blu-ray, up to 100GB/disc
Audio
"Tempest" 3D AudioTech
Video Out
HDMI Out port
Support of 4K 120Hz TVs, VRR (specified by HDMI ver 2.1)
Dimensions
PS5 - 390mm x 104mm x 260mm (width x height x depth)
PS5 Digital Edition - 390mm x 92mm x 260mm (width x height x depth)
Weight
PS5 - 4.5kg
PS5 Digital Edition - 3.9kg
Power
PS5 - 350W
PS5 Digital Edition - 340W
Input / Output
USB Type-A port (Hi-Speed USB)
USB Type-A port (Super Speed USB 10Gbps) x2
USB Type-C port (Super Speed USB 10Gbps)
Networking
Ethernet (10BASE-T, 100BASE-TX, 1000BASE-T)
IEEE 802.11 a/b/g/n/ac/ax
Bluetooth 5.1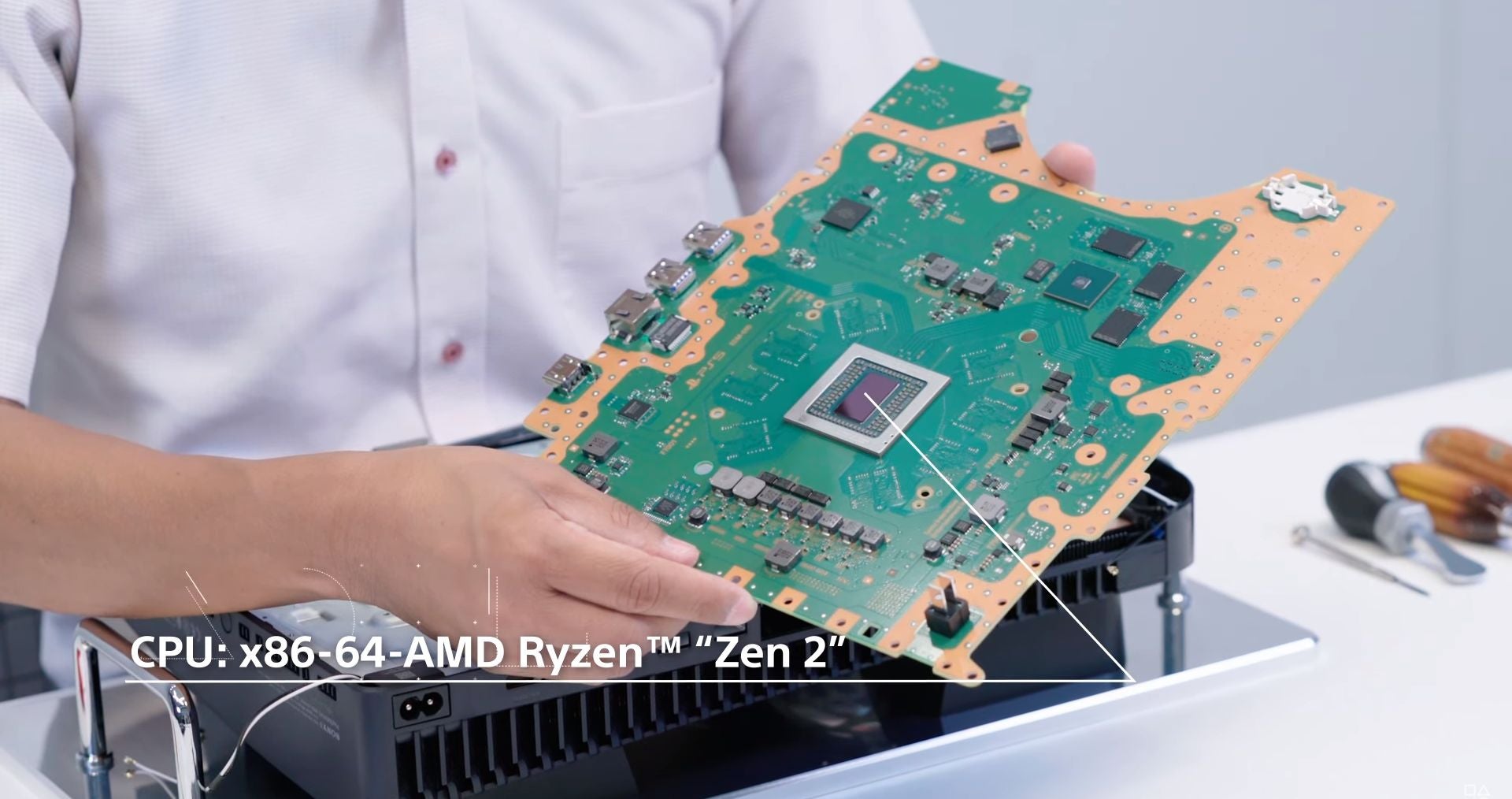 Now that you've seen the specs for the PS5, you're probably wondering - what exactly do these means for the console?
The choice of GPU has been driven by the belief Sony has that, as Rich Leadbetter from Digital Foundry explains, "a smaller GPU can be a more nimble, more agile GPU, the inference being that PS5's graphics core should be able to deliver performance higher than you may expect from a TFLOPs number that doesn't accurately encompass the capabilities of all parts of the GPU."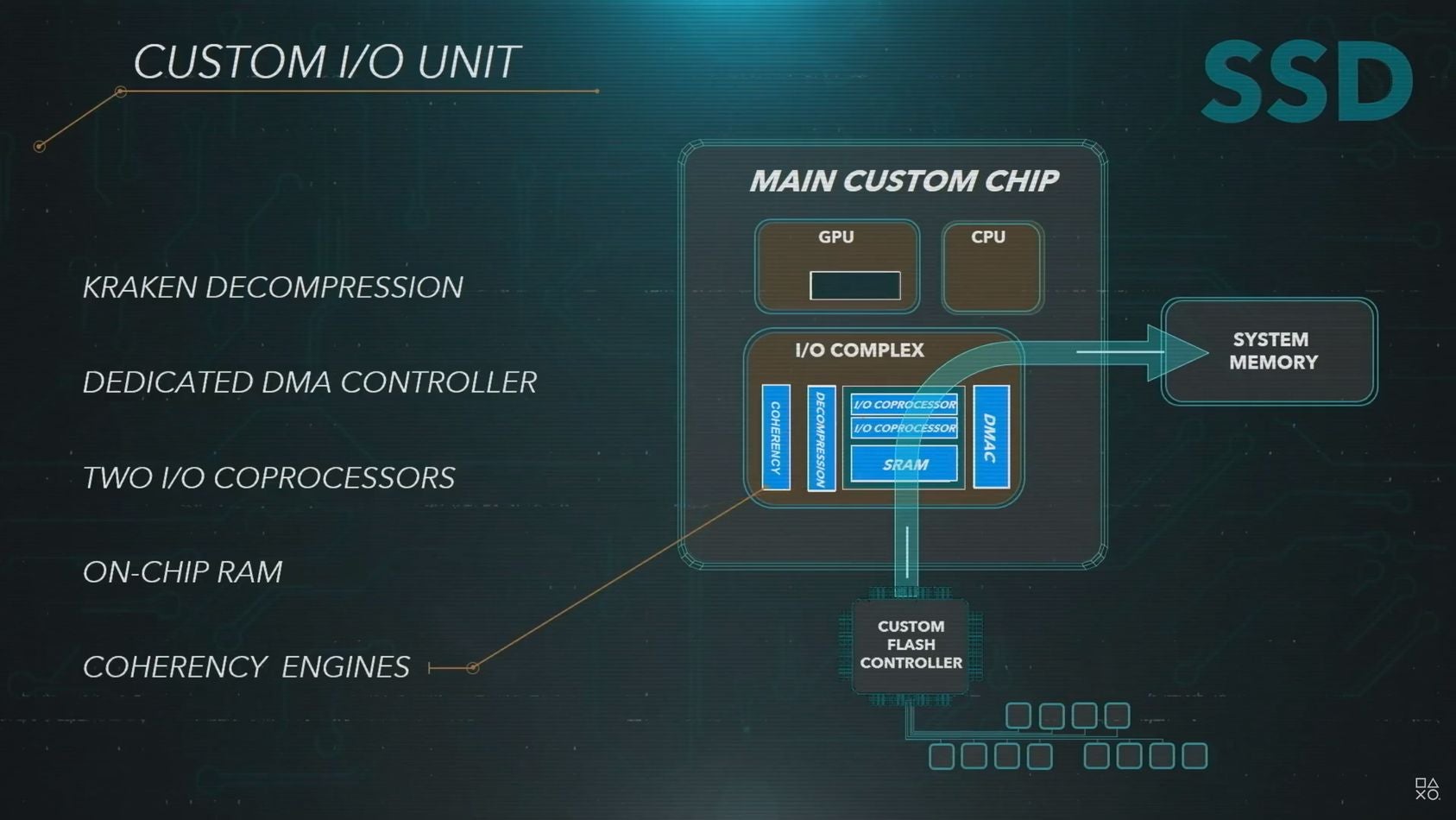 The new Custom 825GB SSD will also help increase performance. As Rich explains in his analysis, "Sony's actual implementation is something else, with performance rated at two orders of magnitude faster than PlayStation 4. 2GB of data can be loaded in one quarter of a second, meaning that in theory, the entirety of PS5's 16GB can be filled in just two seconds."
Want to know the Digital Foundry verdict on the PS5 specs and confirmed PS5 features? This video can help:
All confirmed PS5 features so far
We learnt a lot about the upcoming features for the PS5 from an interview Mark Cerny gave Wired back in April 2019. Rich Leadbetter's, from Digital Foundry, has also brought some new insight into what this new console is capable of.
These features include:
PS5 supports expandable storage, but don't buy an NVME drive without Sony validation if you want to use it with the console. If you'd like to know more, then check out Rich Leadbetter's analysis of the PS5's inner workings and our explainer on PS5 SSD storage.
PS5 will support backwards compatibility with seemingly all PS4 games, due to it being "based in part on the PS4's architecture." The performance boost of the PS5 is so significant, however, that these games will need testing. Sony has said that the majority of the top 100 most played games are working, so expect support for the biggest PS4 titles at launch.
'Sony has said the majority of the top 100 most played games are working, so expect support for the biggest PS4 games at launch.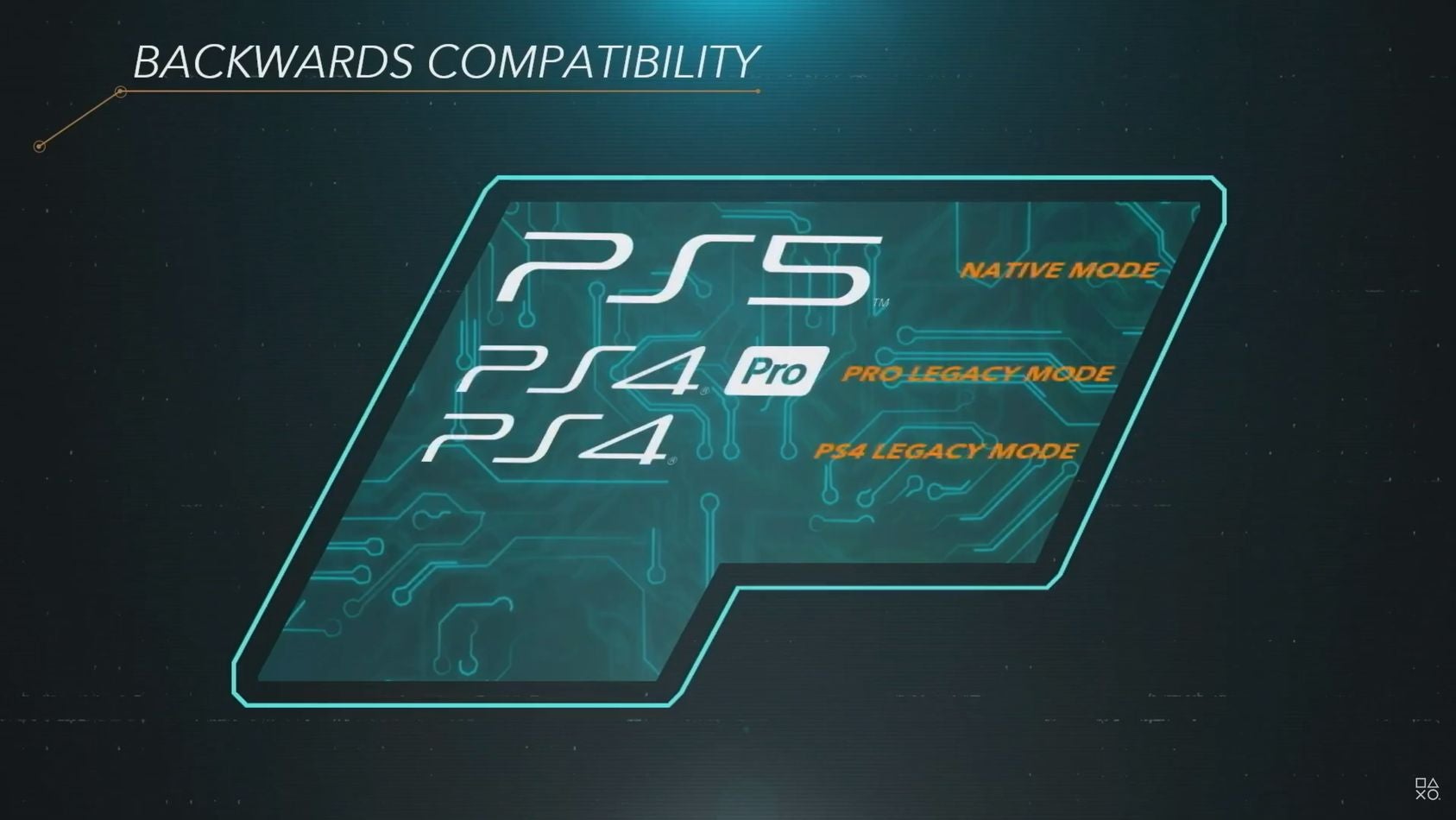 At first some games may be released on both the PS4 and PS5 at the same time. We'll find out whether or not any games, especially release titles, will be cross-gen closer to the PS5's release date.
PS5 offers a Digital Edition and one which can support physical media. Both options will be available at launch.
Game installations will be more configurable thanks to the way the SSD works (look below) players will be able to delete a single-player campaign for example, without removing the multiplayer, if the developers provide this support.
Game sizes should smaller or, at least, better optimised. Due to the SSD-only solution with the PS5, developers will no longer need to duplicate data to make a standard 5400 RPM read faster. Wired commented that, "how developers will take advantage of that space will differ; some may opt to build a larger or more detailed game world, others may be content to shrink the size of the games or patches."
PS5 will have some form of cloud functionality - "we are cloud-gaming pioneers,' Cerny told Wired, "our vision should become clear as we head towards launch.
Confirmed PS5 accessories include a Charging Station (for up to two DualSense controllers), a Pulse 3D Wireless Headset, a Media Remote and HD Camera with "dual 1080p lenses".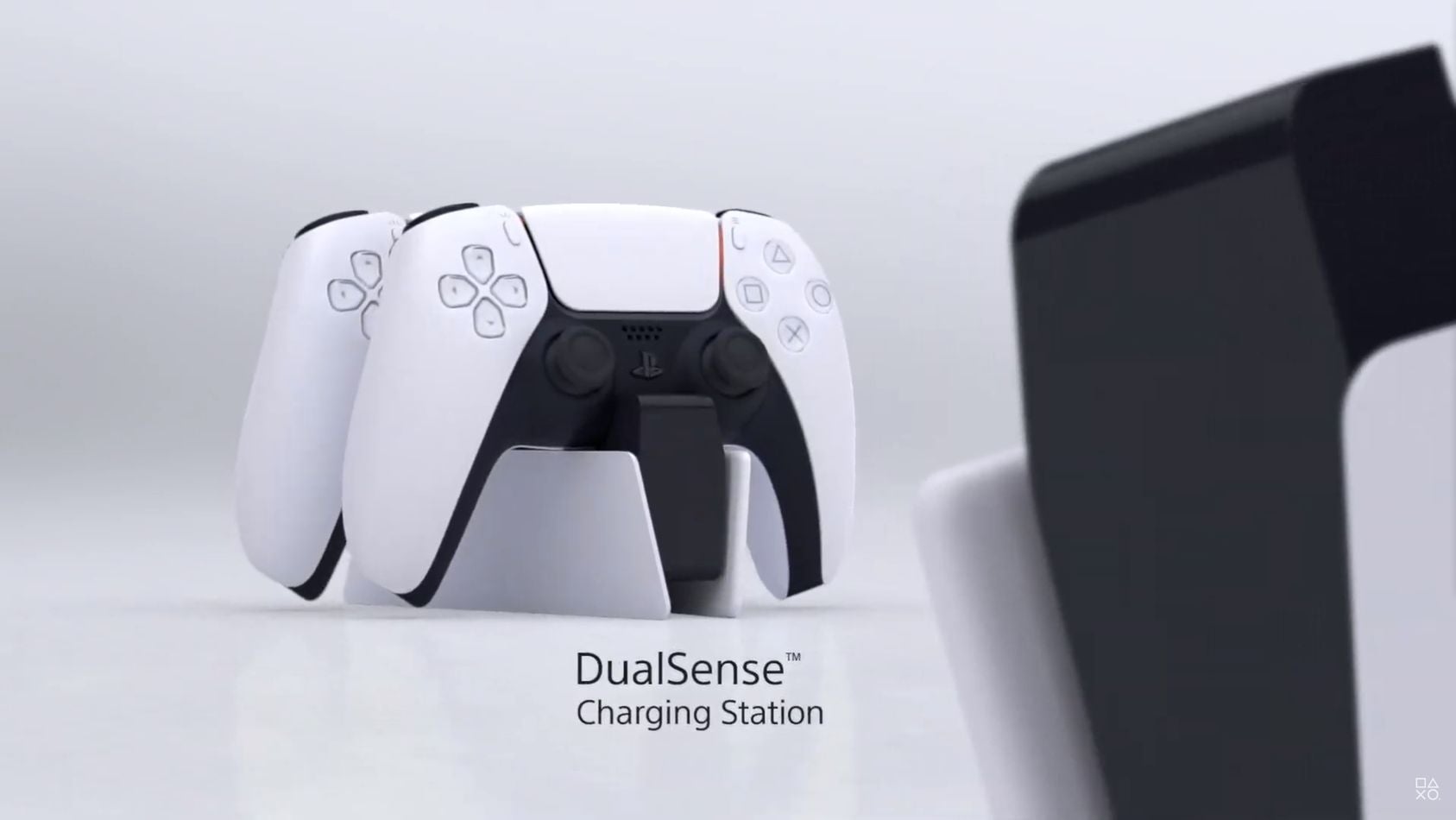 PS5 PSVR support, at least with the current headset, has been confirmed. There is a leak, in the form of a patent filed in February 2019, of a new headset that will have two front and one rear camera, with an additional camera on a Move-style controller. There is also a mention that this could all be operated wirelessly.
The PS5 home screen will be more dynamic. This includes being better off at showing live elements, such as displaying available missions or allowing players to select their activity in real time. "As a player you just jump right into whatever you like," Cerny explained.
The Geometry Engine is a new block that will give developers more control over triangles, primitives and geometry culling. You can learn more about this in Digital Foundry's analysis.
The Tempest Engine uses the key tenets of presence and locality to help create more realistic audio. Coupled with the Head-related Transfer Function (HRTF for short) sound should sound different to you depending on the shape of your ear.
What else we know about the PS5, including the logo and name
During the PlayStation 5 Showcase on Wednesday, 16th September, it was announced that the PS5 would have two separate release dates, a week apart from each other, with countries being assigned one of these two dates.
The releases for both the PS5 and the PS5 digital edition are:
Thursday November 12th - US, Japan, Canada, Mexico, Australia, New Zealand and South Korea
Thursday November 19th - the rest of the world, including the UK
In the same showcase, the price of the PS5 was announced to be £449.99 in the UK, while the digital edition will be £359.99.
The official name of Sony's next-gen console is the PlayStation 5, unsurprisingly keeping to the naming convention set by previous Sony consoles. When talking about the console name to Wired, CEO Jim Ryan said, "It's nice to be able to say it, like a giant burden has been lifted from my shoulders."
The PS5 logo also proved that it would follow the PS4's lead when it was revealed on January 6th 2020.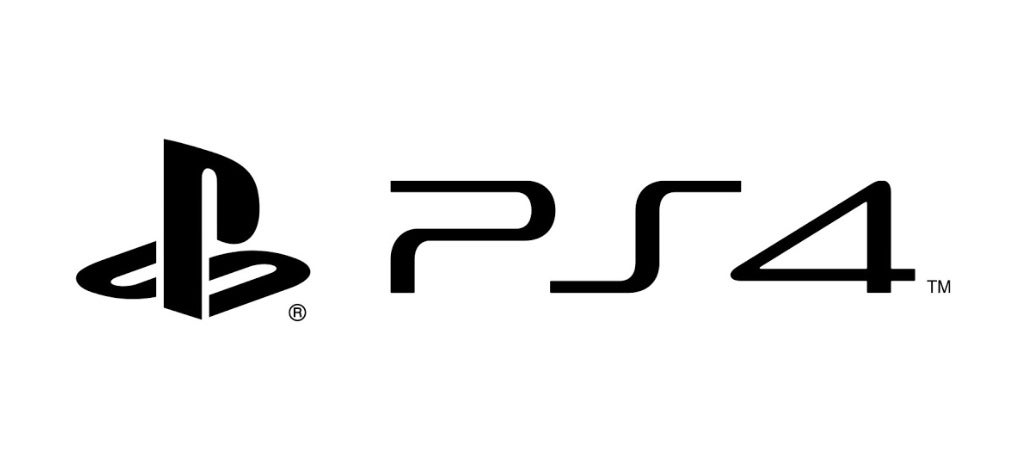 ---
With the PlayStation 5 on its way, we've written guides on everything we currently know about PS5 specs, PS5 Digital Edition vs regular PS5 differences, PS5 SSD storage, PS5 console design, PS5 downloads, the backwards compatibility of the PS5, the PS5 controller, the PS Plus Collection and upcoming PS5 games you'll be able to play. You can also check the latest PS5 stock info. Until then, for existing PS4 owners, find out the PlayStation Plus games for this month.
---
What we don't know about the PS5 specs and features so far
With everyday the release date for the PS5 gets closer and closer, but we still don't know everything about the PS5. Below you'll find some of the important PS5 details that keep us up at night:
PS5 backwards compatibility beyond the PS4. As the PS4 doesn't have this feature, the chance of it being included in the PS5 is very low. Yet a patent filed in 2018 suggested "remastered by emulation," which replaced the textures from old games with new ones on the fly. It's unknown whether this is a method for upscaling the PlayStation back catalogue or replacing the textures from old games with ones.
If the PS4 library will update to the new PS5 version of the game library or whether it will stay the same. If this change does occur, we also don't know you'll have to pay to have your games transferred or converted to your new PS5.
Voice control is currently unconfirmed for games, even if the Media Remote accessory supports it. Wired did, however, say that during their hands-on with the DualSense controller there was "a little hole on it." When asked, Mark Cerny responded with, "we'll talk more about it another time." A Sony spokesperson then added, "we file patents on a regular basis, and like many companies, some of those patents end up in our products, and some don't."
If you want to know more about the PS5, then check out our pages on the PS5 controller and upcoming PS5 games.