PS5 Digital Edition vs regular PS5 differences explained
Which version of Sony's new console is right for you?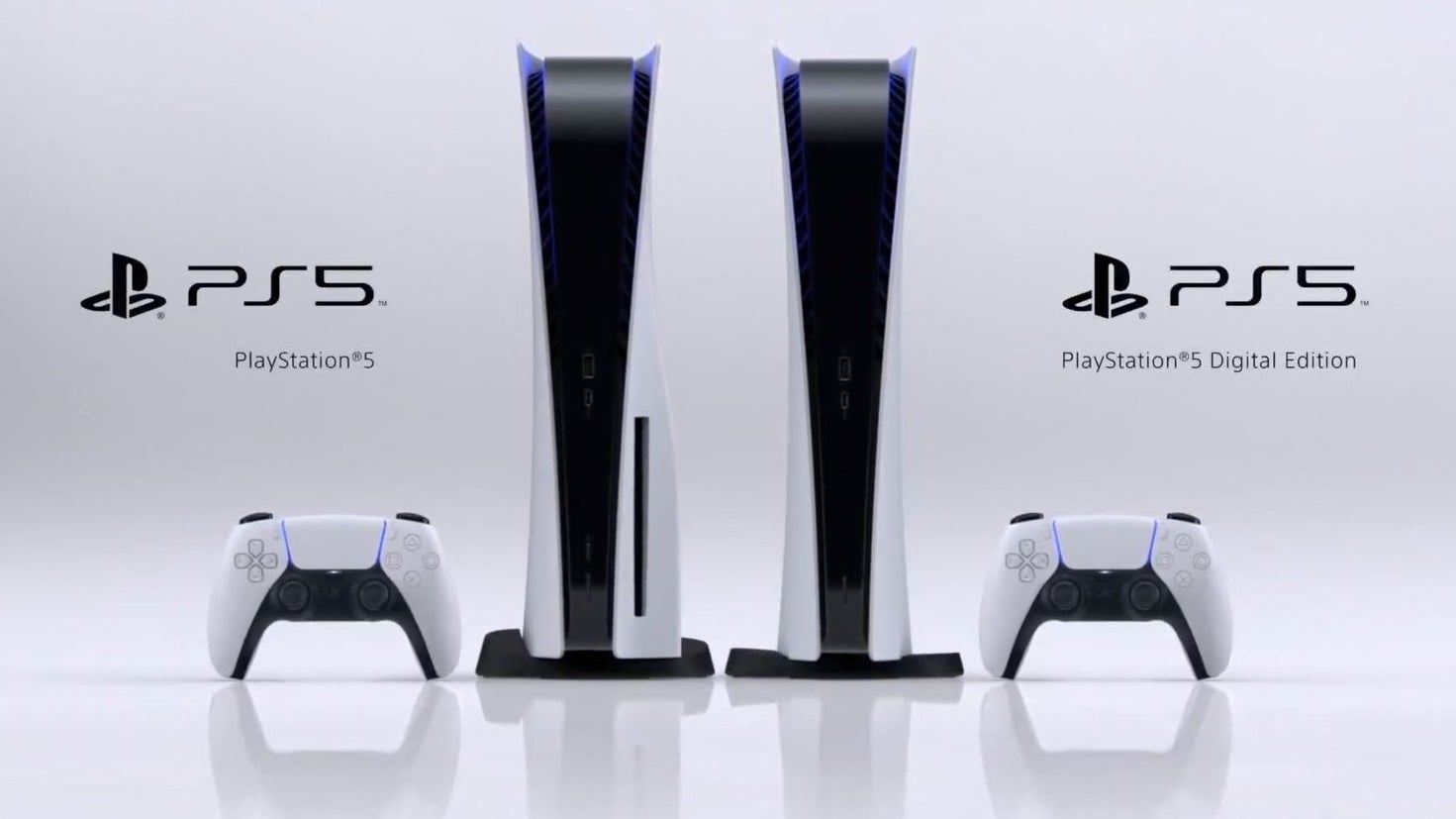 The PS5 Digital Edition is something new for Sony - a PlayStation without a disc drive, and one available from the very start of the console's life cycle.
While how the Digital Edition differs is quite apparent from the outset - the inability to play physical games - the lack of a disc drive has a knock on effect in other areas of the system which are easy to overlook.
Of course, the Digital Edition has a considerable price difference with the regular PS5 - £449 versus £359 in the UK - so subtle differences, which we'll explain on this page, might be worth it giving up if you're after a cheaper console.
On this page:
If you'd like to learn more about the PS5, then check out our guides on the Control Centre, Remote Play, user accounts, online status, capture settings and the PS5 stand.
PS5 Digital Edition vs regular PS5 choice: Do you need a disc drive?
Beyond the cost of the system, the main difference between the PS5 Digital Edition vs a regular PS5 is quite simple - the regular system comes with a disc drive, the digital edition does not.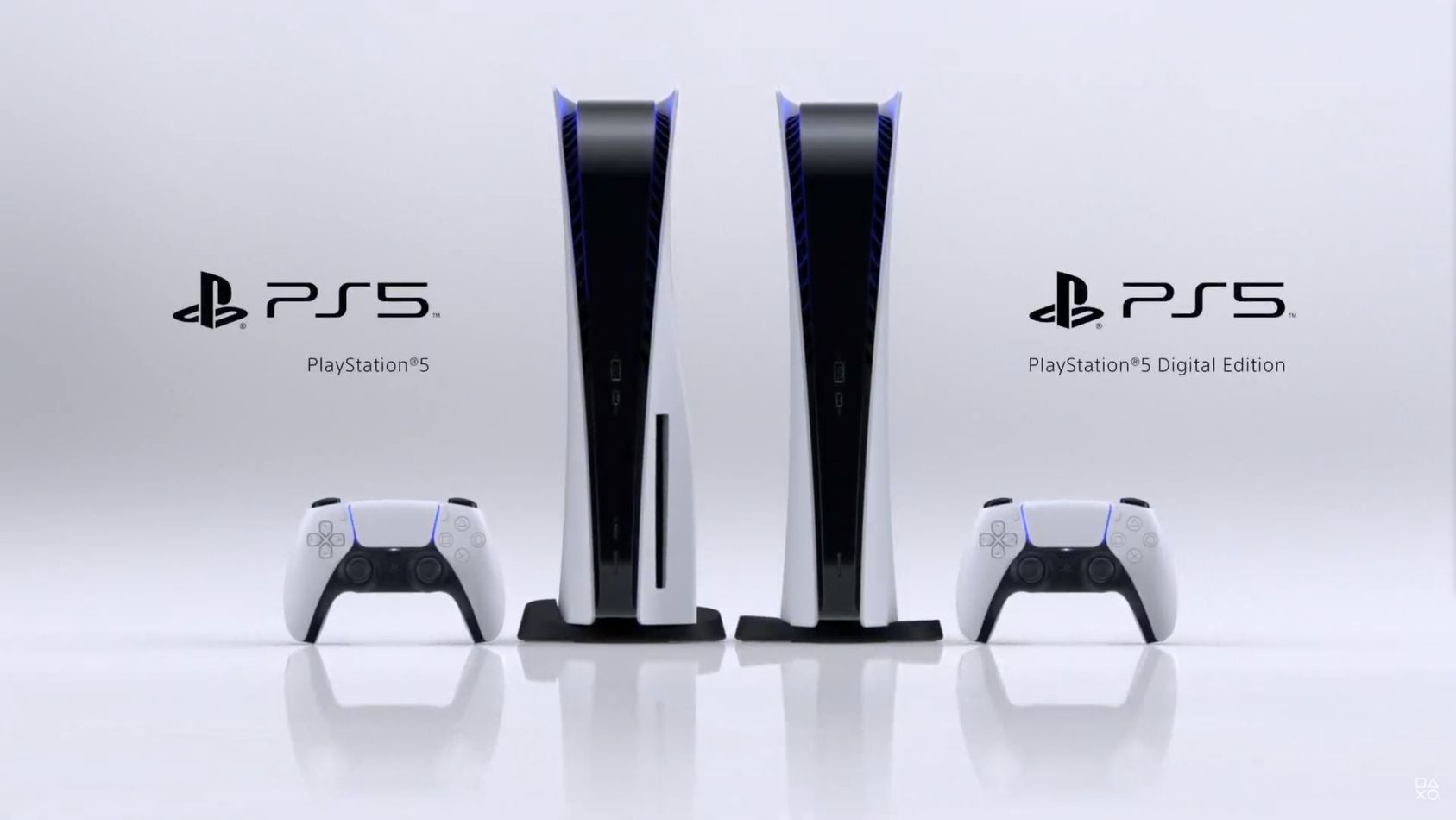 All other PS5 specs - from the visual capabilities of the system, the peripherals it can support, through to the built-in SSD storage and the ability to expand said storage - are all the same.
On the surface, it might be an easy choice to forgo playing physical editions of games, especially if you're a heavy PlayStation Store user. But there are some other factors which are easy to overlook, including:
Physical games can be often cheaper than digital versions, especially at launch
If you want to buy any second hand games, or borrow a disc from a friend
The ability to play your physical PS4 games through backwards compatibility, or upgrade physical PS4 versions of games into PS5 ones where supported
Playing Blu-ray movies (including 4K UHD Blu-ray discs, which the regular PS5 supports)
Installing games patch-free (useful in some rare circumstances, if you want to access exploits or performance modes later patched out by the developer)
Taking into account your internet speed and any usage caps, as though most games will require patches, installing from the disc will save on downloading the entire game
A related note on the final point - as with the PS4, having a disc drive won't save on SSD storage, as all games regardless of whether they are downloaded or stored from disc must be installed on the console, which allows the system to access files as fast as possible.
Finally - another consideration on the backwards compatibility front is PS5 users have access to the PlayStation Plus Collection, which offers a range of fan-favourite PS4 titles available to download for free as long as you maintain your PS Plus subscription.
This means if you have physical copies of these games, and are a PS Plus subscriber, then you can download these instead of having to rely on the disc.
Hopefully, the above can help settle any thoughts on whether you need a disc drive with your PS5.
Other PS5 Digital Edition vs regular PS5 differences in closer detail
Beyond the lack of a disc drive, the form factor of the console is different. Whether you prefer it or not is a matter of preference, but what it does also mean are slightly smaller dimensions, weight and power usage.
Here's how the PS5 hardware looks - alongside the PS5 Digital Edition, both available at launch:
Below you'll find the specs for the PS5, with details copied verbatim from the PS5 launch press release, with the Digital Edition differences in bold:
Component
Specification
CPU
x86-64-AMD Ryzen Zen 8 Cores / 16 Threads at 3.5GHz (variable frequency)
GPU
Ray Tracing Acceleration
Up to 2.23 GHz (10.3 TFLOPS)
GPU Architecture
AMD Radeon RDNA 2-based graphics engine
Memory/Interface
16GB GDDR6/256-bit
Memory Bandwidth
448GB/s
Internal Storage
Custom 825GB SSD
IO Throughput
5.5GB/s (Raw), Typical 8-9GB/s (Compressed)
Expandable Storage
NVMe SSD Slot
External Storage
USB HDD Support
Optical Drive (optional)
Ultra HD Blu-ray (66G/100G) ~10xCAV
BD-ROM (25G/50G) ~8xCAV
BD-R/RE (25G/50G) ~8x CAV
DVD ~3.2xCLV
PS5 Game Disc
Ultra HD Blu-ray, up to 100GB/disc
Audio
"Tempest" 3D AudioTech
Video Out
HDMI Out port
Support of 4K 120Hz TVs, VRR (specified by HDMI ver 2.1)
Dimensions
PS5 - 390mm x 104mm x 260mm (width x height x depth)
PS5 Digital Edition - 390mm x 92mm x 260mm (width x height x depth)
Weight
PS5 - 4.5kg
PS5 Digital Edition - 3.9kg
Power
PS5 - 350W
PS5 Digital Edition - 340W
Input / Output
USB Type-A port (Hi-Speed USB)
USB Type-A port (Super Speed USB 10Gbps) x2
USB Type-C port (Super Speed USB 10Gbps)
Networking
Ethernet (10BASE-T, 100BASE-TX, 1000BASE-T)
IEEE 802.11 a/b/g/n/ac/ax
Bluetooth 5.1
Again - these are slight differences which almost certainly won't make a practical difference to how you use or position the console, but if you wanted the full comparison between the two systems, there you have it.
---
With the PlayStation 5 on its way, we've written guides on everything we currently know about PS5 specs, PS5 Digital Edition vs regular PS5 differences, PS5 SSD storage, PS5 console design, PS5 downloads, the backwards compatibility of the PS5, the PS5 controller, the PS Plus Collection and upcoming PS5 games you'll be able to play. You can also check the latest PS5 stock info. Until then, for existing PS4 owners, find out the PlayStation Plus games for this month.
---
If you want to know more about the PS5, then check out our pages on the PS5 controller and upcoming PS5 games.