P.T. is being pulled from PSN on Wednesday
Could this mean Silent Hills is cancelled?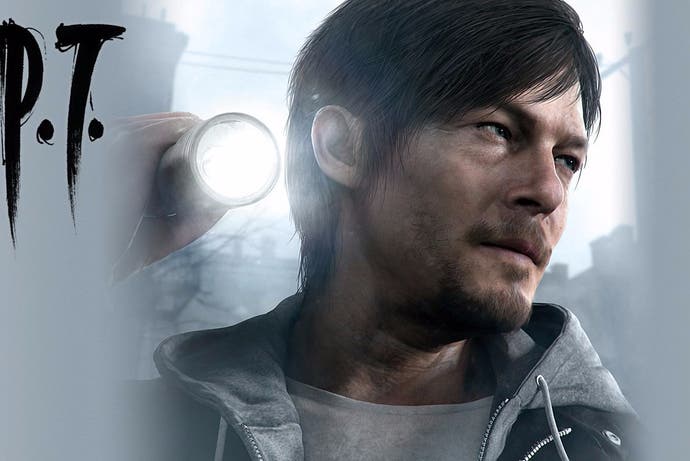 P.T., the "playable teaser" to advertise the upcoming horror game Silent Hills, will be removed from PlayStation Network on Wednesday, 29th April.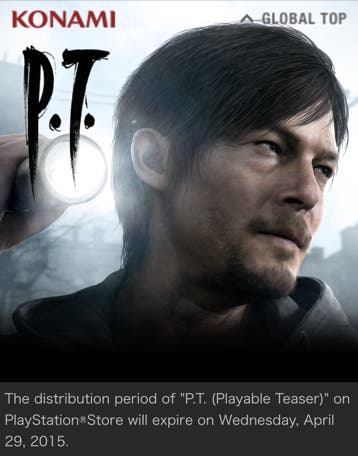 On the game's official site it plainly stated: "The distribution period of 'P.T. (Playable Teaser)' on PlayStation Store will expire on Wednesday, April 29, 2015."
There's been a lot of speculation concerning the future of Silent Hills given the slew of rumours surrounding Hideo Kojima leaving Konami at the end of the year. Kojima was set to work on Silent Hills alongside Hellboy director Guillermo Del Toro and The Walking Dead actor Norman Reedus.
Earlier this month Konami removed Kojima Productions' logo from all marketing related to P.T. and Silent Hills. Konami did the same earlier for Metal Gear Solid 5: The Phantom Pain, but in that case both the publisher and Kojima released a statement clarifying that the Metal Gear creator would see the game through to its release. No such confirmation was given for Silent Hills.
Even if Silent Hills is cancelled, it's still a strange decision to remove P.T. While its closing cinematic is an advertisement for Silent Hills, it's also a great game in its own right.
We've requested comment from Konami on what's going on here. Perhaps P.T. will return with an edited ending, omitting the promise of a new Silent Hill title. Or, worryingly, it's possible P.T. will be gone for good. We'll update should we find out more.