Warzone best LC10 loadout: Our LC10 class setup recommendation and how to unlock the LC10 explained
How to get the most out of the LC10 in Call of Duty: Warzone.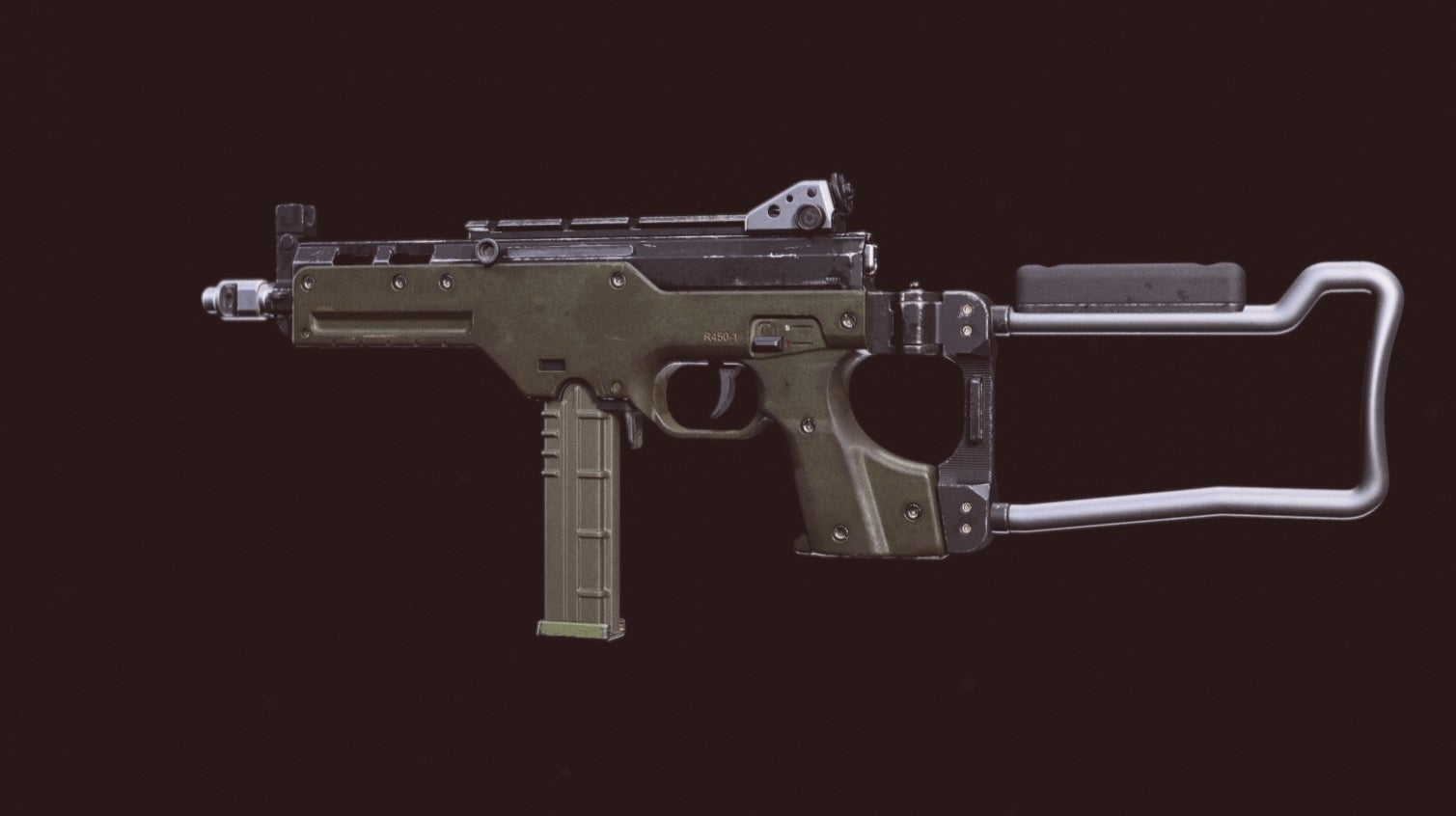 Build the perfect Warzone LC10 loadout with our class set up recommendation.
The LC10 in Warzone is one of the easier sub-machine guns to get to grips with in Warzone.
Although it has a relatively low firepower rating, the new SMG has a pretty low horizontal and vertical recoil, and it can reach ranges that would ordinarily be out of the reach of SMGs like the MAC-10.
Arriving in Warzone on February 25, 2021 alongside the FARA 83, the LC10 SMG first debuted as part of the Season 2 Battle Pass - though don't expect to get your hands on it right away.
On this page:
If you're looking for more help with Season 2 weapons, we have loadout recommendations for the Sykov, R1 Shadowhunter, FARA 83 and ZRG 20mm.
How to unlock the LC10 in Warzone
The LC10 debuted in the Season 2 Battle Pass, unlocked as a reward for reaching tier 31.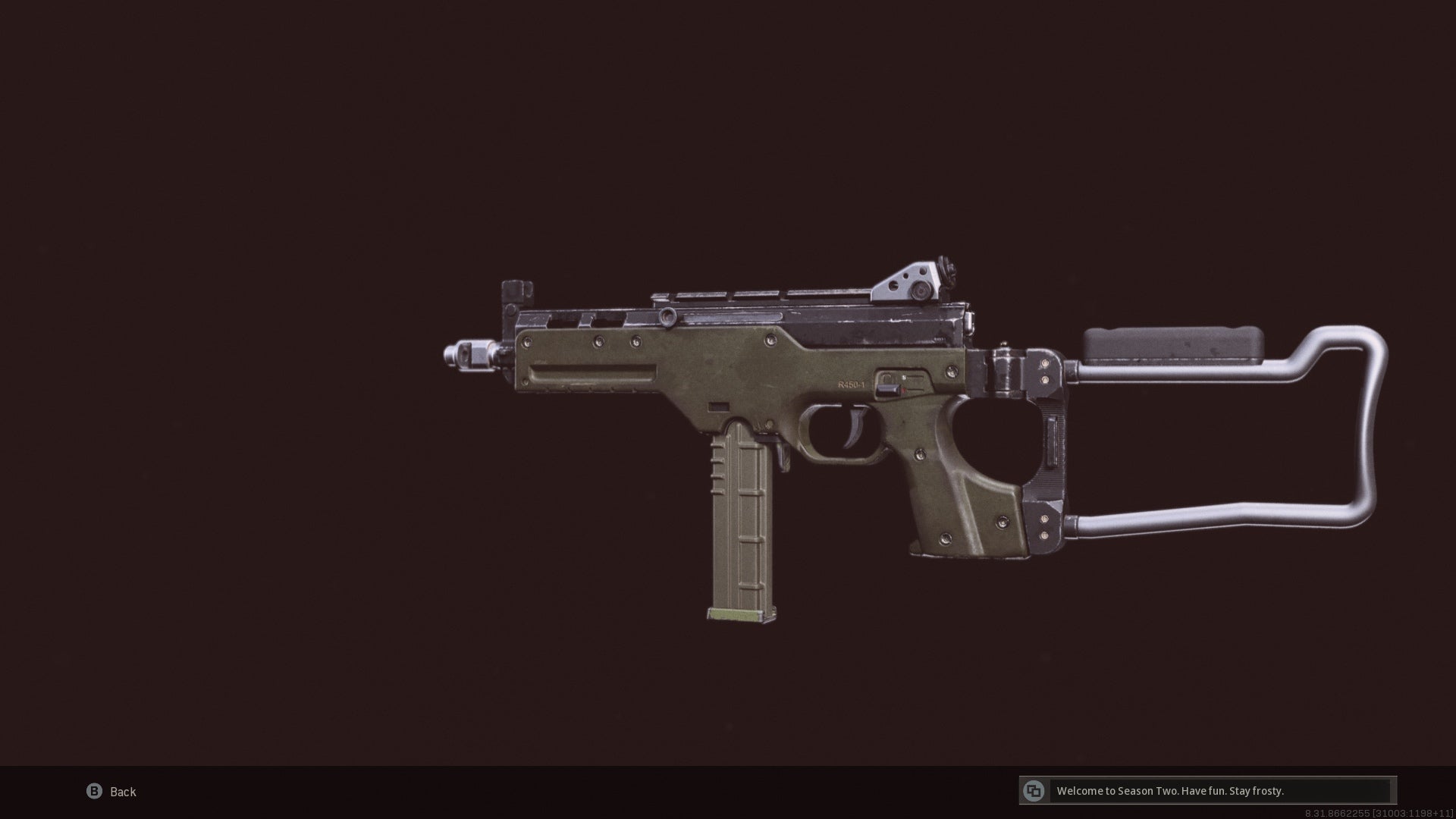 Now Season 2 has been and gone, you can unlock the LC10 via an in-game challenge: "Using SMGs, get three kills without dying in 15 different matches."
Best Warzone LC10 loadout and attachments
For a list of the best attachments for the LC10 in Warzone:
Muzzle: Agency Suppressor (Unlocks at level 46)
Barrel: 13.2" Rifled (Unlocks at level 46)
Magazine: STANAG 55 Rnd (Unlocks at level 34)
Underbarrel: Field Agent Grip (Unlocks at level 44)
Rear Grip: Dropshot Wrap (Unlocks at level 53)
As ever, the Agency Suppressor is an excellent choice for an SMG like the LC10. While it punishes your effective damage range and bullet velocity, your sound suppression and vertical recoil control gain massive boosts.
The LC10 is a SMG with an unusual long range, but it could always do with a nice boost. The 13.2" Rifled gives the LC10 a boost to effective damage range, so you're dealing with less bullet dropoff and the ability to deal serious damage to players from increased range.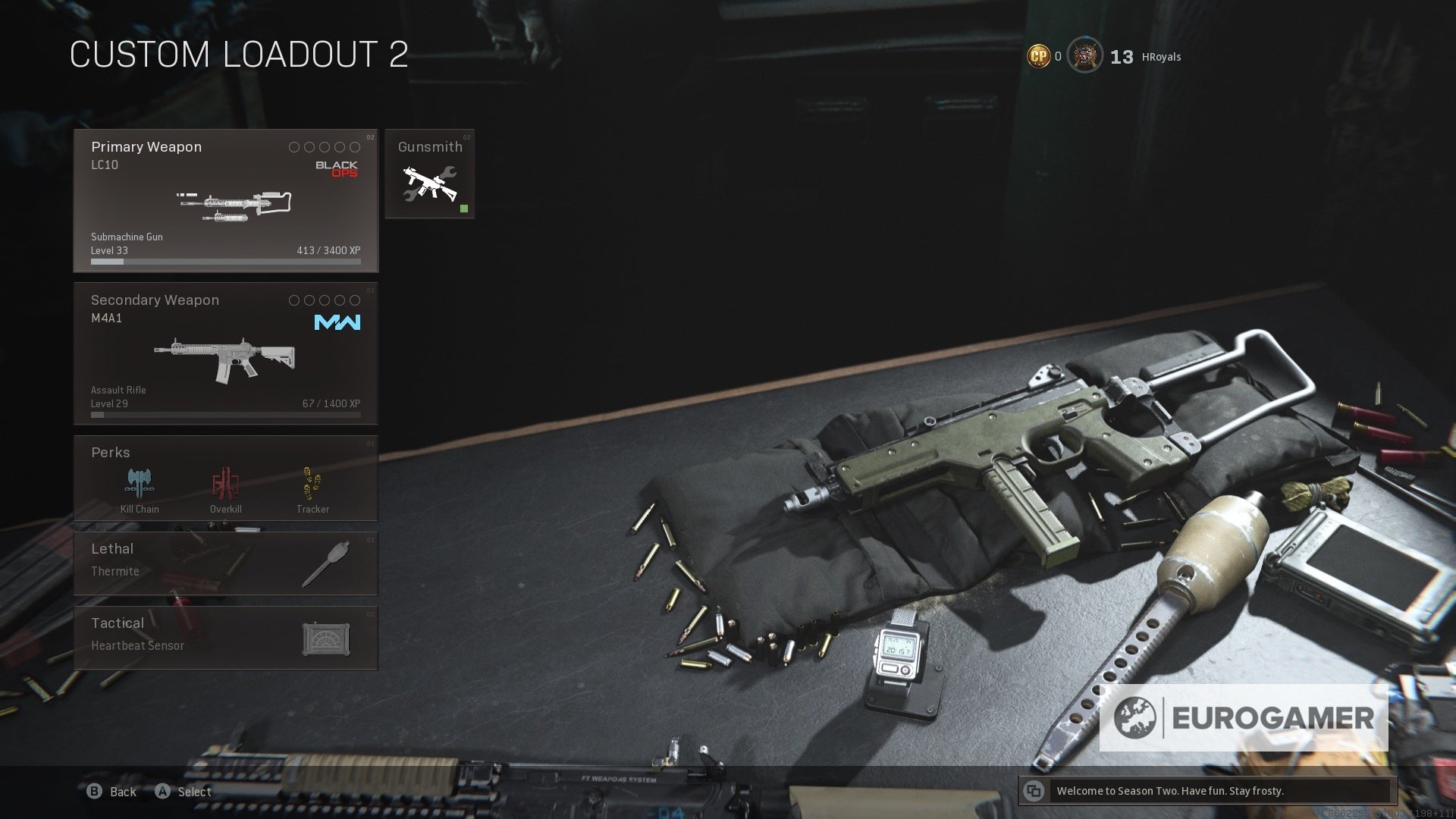 For the magazine, you'll want to go with the STANAG 55 Rnd. Although the magazine punishes your aim down sight speed slightly, it gives a huge boost to your magazine capacity, which is near-critical in Warzone, when you've got a relatively short SMG magazine to tear through an enemy's armour as well as health.
For the Underbarrel attachment, you'll want to go with the Field Agent Grip. If you're looking to get both the horizontal and vertical recoil for the LC10 under control, then this is the perfect attachment for you.
Finally, we'd recommend the Dropshot Wrap for the LC10 custom class in Warzone. There actually aren't any penalties to this attachment, unlike the rest of the Rear Grip options for the LC10. Instead, you'll gain a nice boost to the aim down sight time and flinch resistance.
Best Warzone LC10 class setup, perks and equipment
For our list of the best Perk and equipment items to pair with the LC10 in Warzone:
Perk 1: Kill Chain (Unlocks at level 34)
Perk 2: Overkill (Unlocks at level 8)
Perk 3: Tracker (Unlocks at level 51)
Secondary: Any assault rifle/sniper of your choosing
Tactical: Heartbeat Sensor (Unlocks at level 30)
Lethal: Thermite (Unlocks at level 54)
Kickings things off is Kill Chain, a near-essential Perk for all Warzone custom classes. This Perk gives you a significantly increased chance of finding Killstreaks when scavenging through Supply Boxes, and it never hurts your chances in Warzone to have a UAV or Cluster Streak available.
Next, you'll want to go with Overkill for your second Perk slot. Yes, the LC10 is an unusually long range SMG, but you still won't stand a chance against foes shooting at you from increased ranges on the vast Verdansk map. Overkill lets you take a primary weapon in your secondary weapon slot, so use this opportunity to take an assault rifle or sniper as a backup weapon.
Perk number three is Tracker. This Perk lets you see the footprints that recent enemies travelling through an area have left. If you're an aggressive player, use the footprints to track down players for a confrontation, but if you're more of a conservative player, use this to avoid clusters of enemies.
When you're typically trying to stick to close quarter encounters while using a weapon like the LC10, you're going to need to be aware of your surroundings at all times. For this, we'd recommend taking the Heartbeat Sensor in your Tactical equipment slot. This lets you ping your surroundings for players within 50 meters, the perfect defence against encroaching enemies.
Finally, we'd recommend taking Thermite as a Lethal option for your custom class in Warzone. This item burns fiercely for a short amount of time, and can also stick to surfaces, tearing through the armour of any enemies caught in the blast. It's excellent for close quarters combat since it can also be used to bar off areas to encroaching enemy players.
---
Warzone Season 5 is almost here! If you want to learn more about firepower from previously, we explain the best Welgun loadout, best Cooper Carbine loadout, best Gorenko Anti-Tank Rifle loadout, best STG44 loadout, best MP40 loadout, best Automaton loadout, best BAR loadout, best Combat Shotgun loadout, best Type 100 loadout, and best Kar98k loadouts.
---
If you need a hand with Modern Warfare weapons in Warzone, you can read how to get the best Grau loadout, best MP7 loadout, best Kilo loadout, best M4A1 loadout and the best M13 loadout.