Warzone best R1 Shadowhunter loadout: Our R1 Shadowhunter class setup recommendation and how to unlock the R1 Shadowhunter explained
How to get the most out of the R1 Shadowhunter in Warzone and Black Ops: Cold War.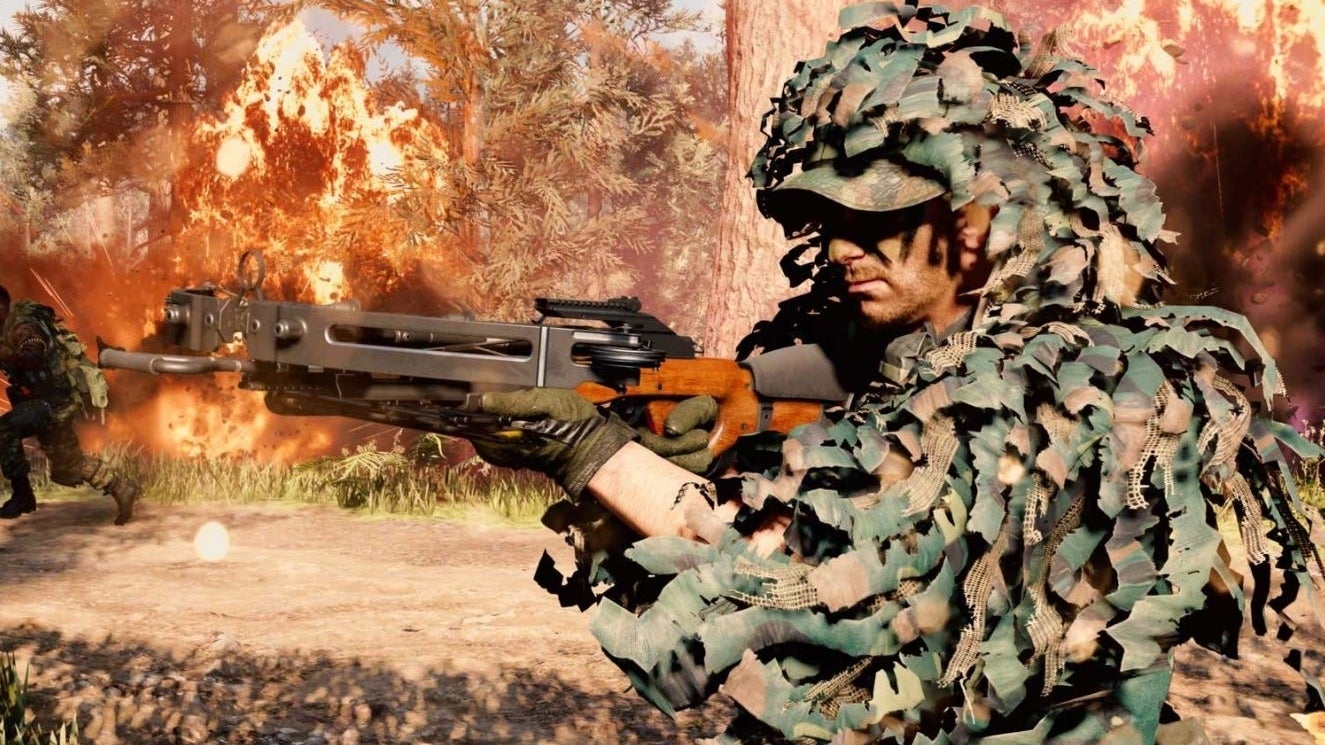 Build the perfect Warzone R1 Shadowhunter loadout with our class set up recommendation.
The R1 Shadowhunter in Warzone and Black Ops: Cold War introduces itself as the precursor to the NX ShadowClaw seen in Black Ops 3.
It's a powerful crossbow that can be used across Black Ops: Cold War and Warzone, and almost guarantees a one-shot kill anywhere in the body.
Arriving to the roster on March 24th, 2021, the R1 Shadowhunter first debuted in the first half of Season 2 - and requires a specific challenge or Blueprint to obtain.
Fitting the Special category in Black Ops: Cold War and Zombies, and the Marksman Rifle category in Warzone, this peculiar weapon doesn't have the usual plethora of attachments available to tweak it much - but there's still the potential to build a powerful R1 Shadowhunter class setup regardless.
On this page:
If you're looking for more help with Season 2 weapons, we have loadout recommendations for the Sykov, ZRG 20mm, FARA 83 and LC10.
How to unlock the R1 Shadowhunter in Warzone and Black Ops: Cold War
The R1 Shadowhunter debuted in the first half of Season 2, and can be acquired through the use of a shop Blueprint or in-game challenge.
The challenge to unlock this weapon tasks you with earning 3 One Shot, One Kill medals in 15 different matches using a weapon with no attachments.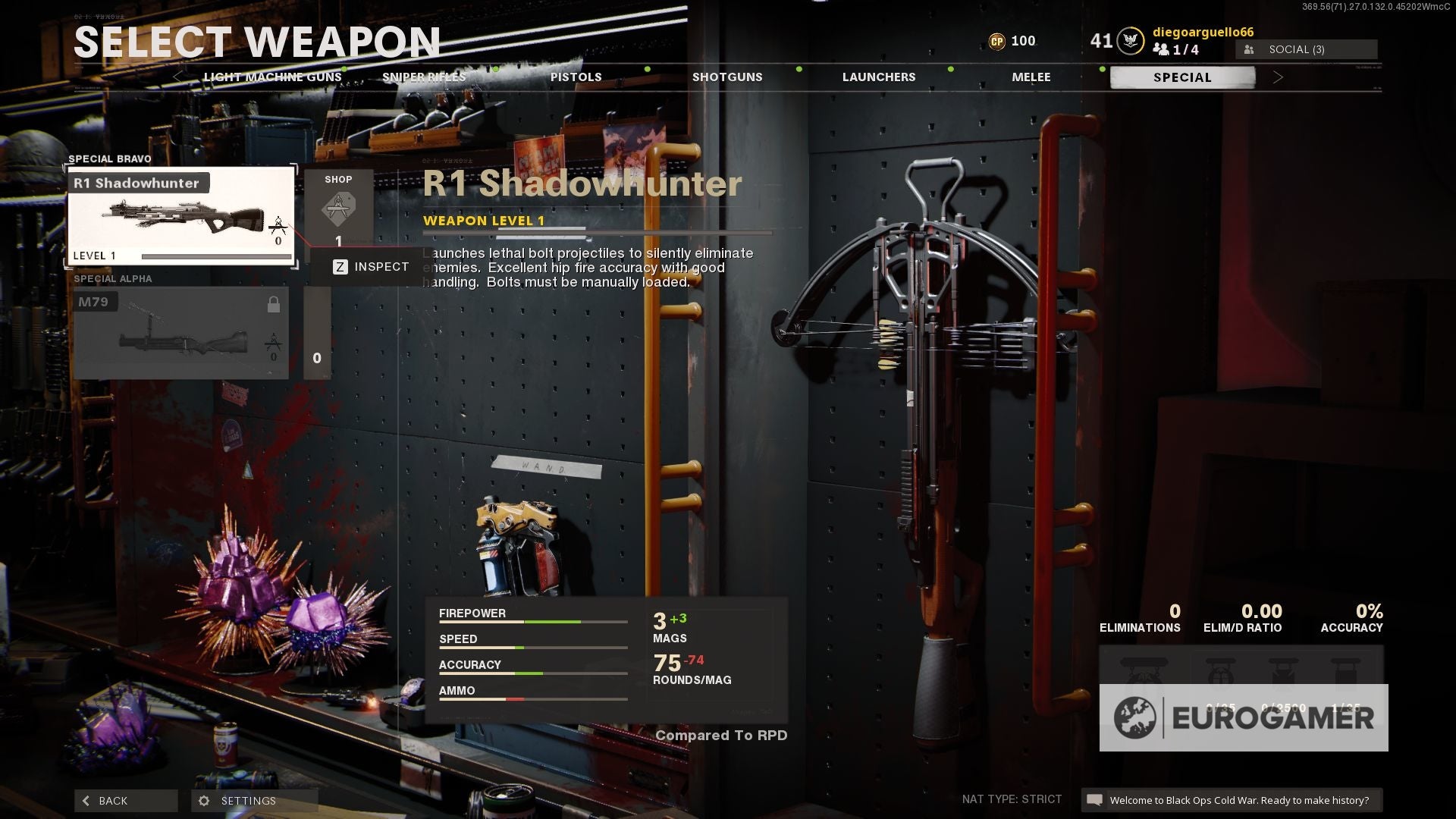 This can be done in either Black Ops Cold War or Warzone. If you own the former, then we highly recommend prioritizing that route for a quicker access.
In Black Ops Cold War we found Nuketown 24/7 to be the best option, but you can also opt for 3v3 modes, in particular those with the Hardcore condition enabled.
For this, we went for the LW3 Tundra as primary weapon and the Hauer 77 as our secondary choice. Stay in any corner with long visibility and wait for somebody to appear on your sniper's scope. Whenever you find yourself rushing through the map and somebody ends up in close quarters with you, switch to the Hauer 77 to take advantage of its hip fire, which will most likely guarantee a One Shot, One Kill medal.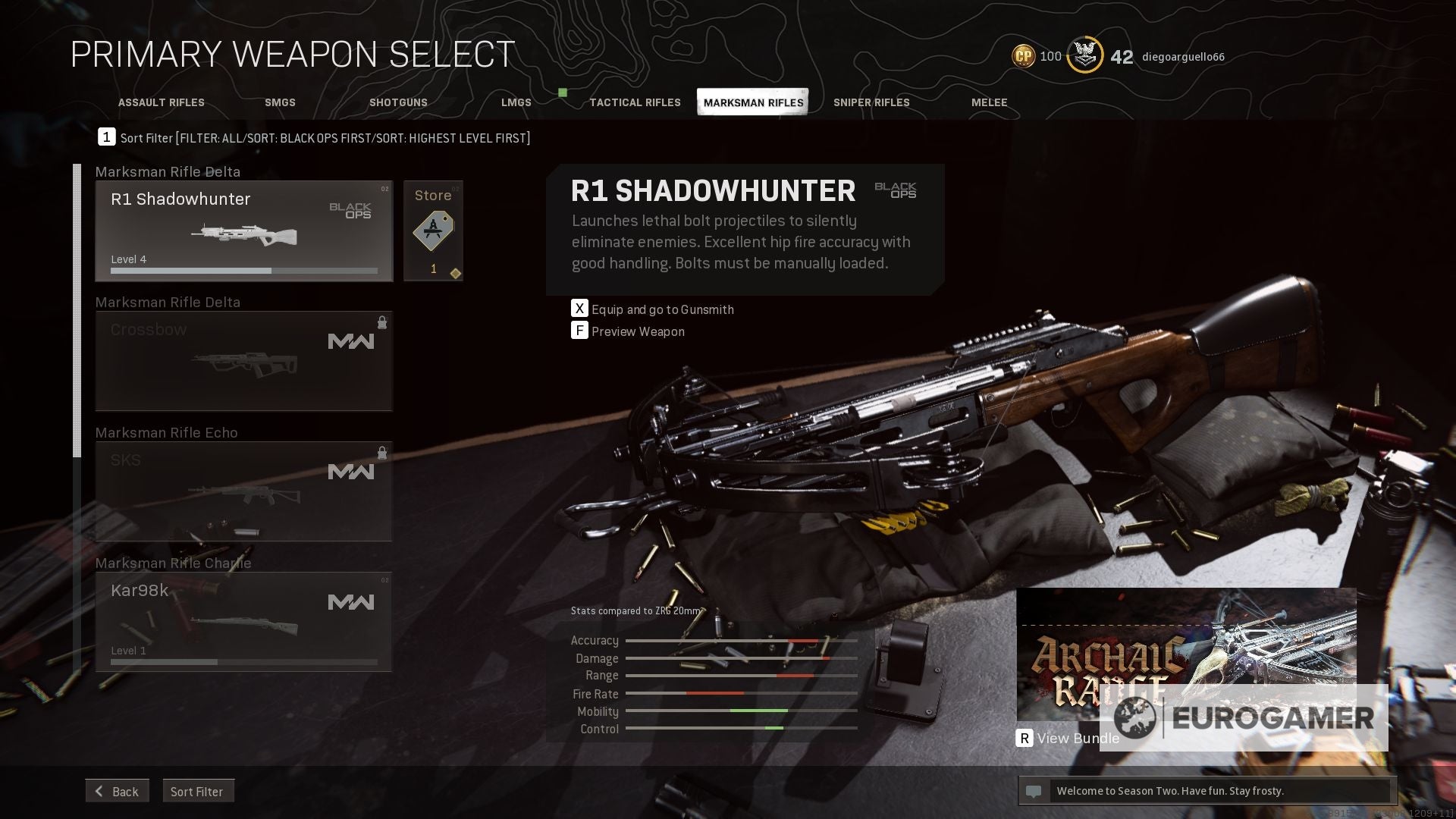 You can also opt for weapons that shoot explosives if you don't mind the lack of accuracy. And of course, the same applies to Warzone. Just make sure to either unequip all attachments beforehand or make sure that the weapon you're picking up from a chest doesn't have any.
In addition, we recommend you to jump directly into Plunder instead of battle royale, and don't forget to stick around until the match is over, otherwise it won't count towards the challenge (this applies to all aforementioned modes).
R1 Shadowhunter not unlocking possible fix explained
If, for some reason, you complete all 15 matches and the R1 Shadowhunter is not unlocking, don't fret - this has been a common issue since the weapon's debut.
If you own Black Ops: Cold War, quickly change to Zombies mode and equip it there instead. You can then switch back to any other modes and start using the weapon.
If that doesn't work - or you only own Warzone - then it's best to wait until a full fix has been deployed. Publisher Activision has confirmed the bug as a known issue, and is investigating a solution.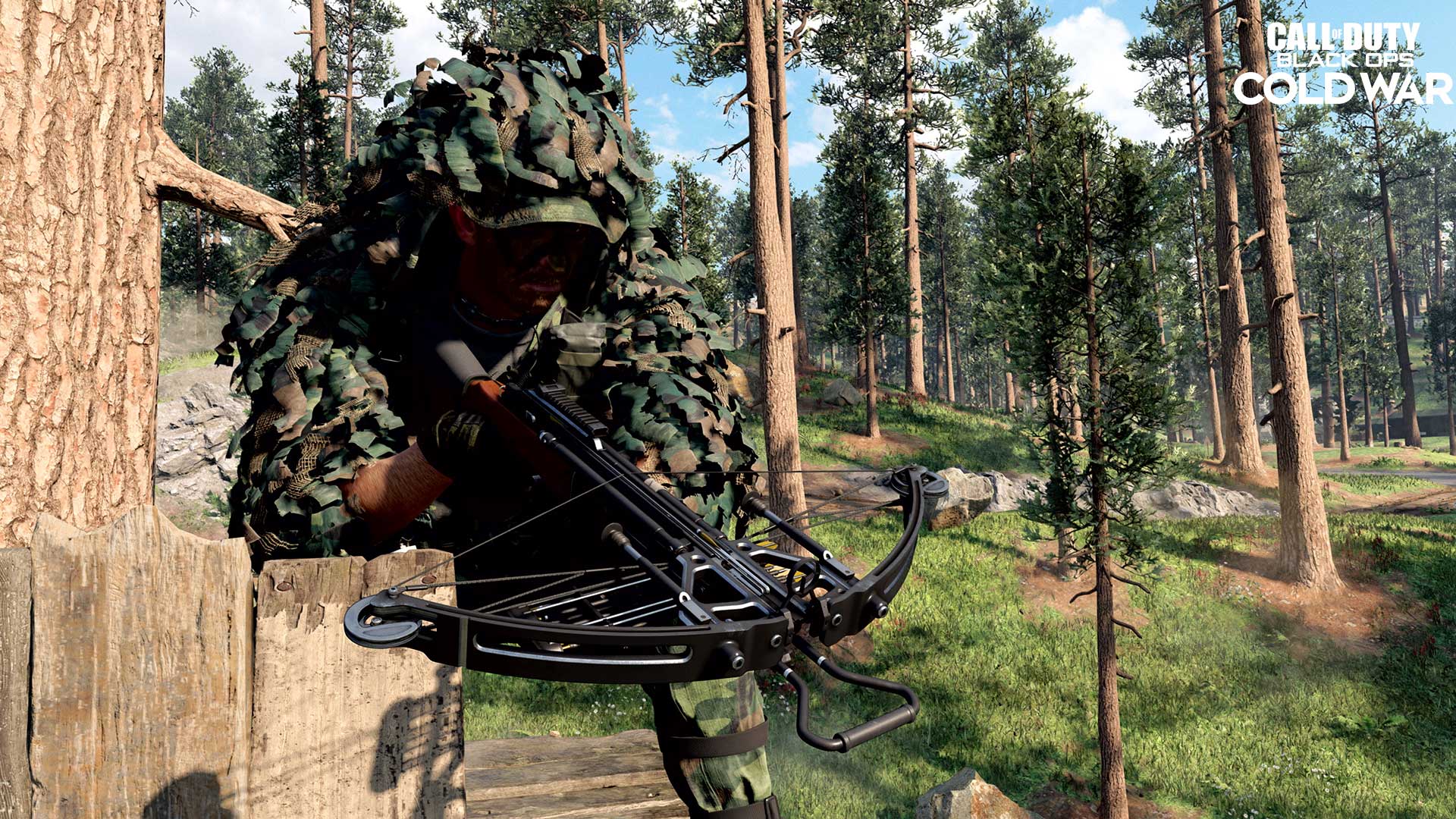 "We're investigating an issue where some players aren't receiving the R1 Shadowhunter Crossbow after getting three One Shot, One Kill medals using a weapon with no attachments in 15 different matches," read the official support site.
Best Warzone R1 Shadowhunter loadout and attachments
As we mentioned before, the R1 Shadowhunter is a Special weapon, and in this case you can only switch between a total of four Optics.
Of course, you can expect much more possibilities to customize its appearance the further you level up, but there is only so much you can change about the weapon's capabilities.
Optic: Millstop Reflex (unlocked at level 22)
From all four options, we found the Millstop Reflex to be the best one to use due to its classic, yet effective circular field of view. The Hawksmoor (unlocked at level 8), for example, gives a rather narrow view.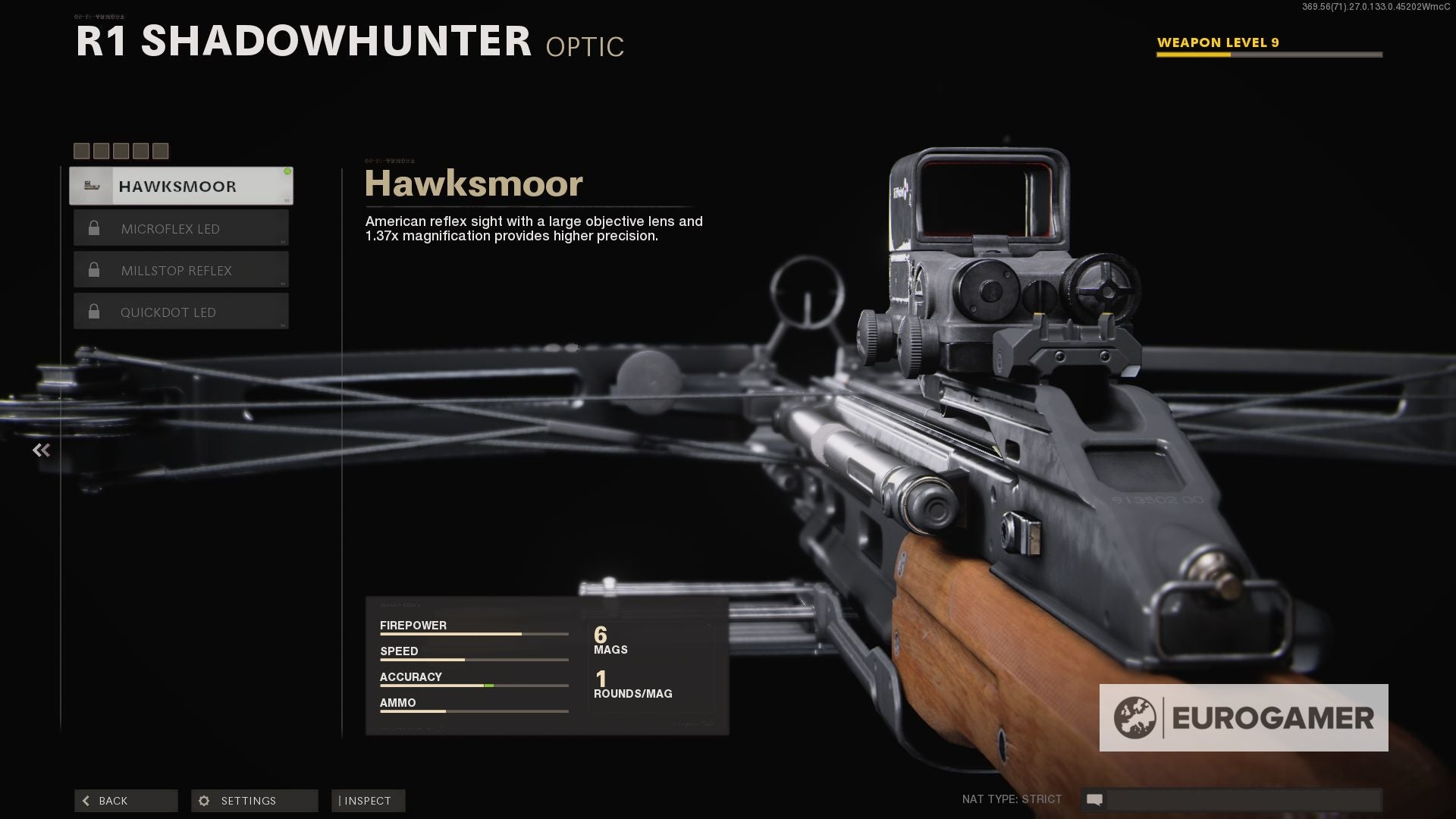 It will work well enough until you reach level 22, but you're gonna want to change to the Reflex optic as soon as you reach the required level. As well as the shape, it also includes a 1.37x magnification.
Best Warzone R1 Shadowhunter class setup, perks and equipment
Here's our choices for the best items - such as equipment and Perks - to make the best R1 Shadowhunter class setup in Warzone:
Perk 1: Quick Fix (Unlocks at level 42)
Perk 2: Overkill (Unlocks at level 38)
Perk 3: Amped (Unlocks at level 1)
Secondary: FFAR 1 (Unlocks at level 40)
Tactical: Heartbeat Sensor (Unlocks at level 30)
Lethal: Throwing Knife (Unlocks at level 7)
This might be a peculiar selection considering your regular class setup, but it's also a peculiar weapon we're talking about. This crossbow excels at close to mid range, but anything further than that requires a precise aim.
Bolts will lose velocity the farther they travel, so it's important to practice this beforehand and not rely on the Millstop Reflex alone to land shots.
The three perks we've chosen have a purpose, and that is to try and compensate for the vulnerability that comes from using a crossbow over an assault rifle or a sniper.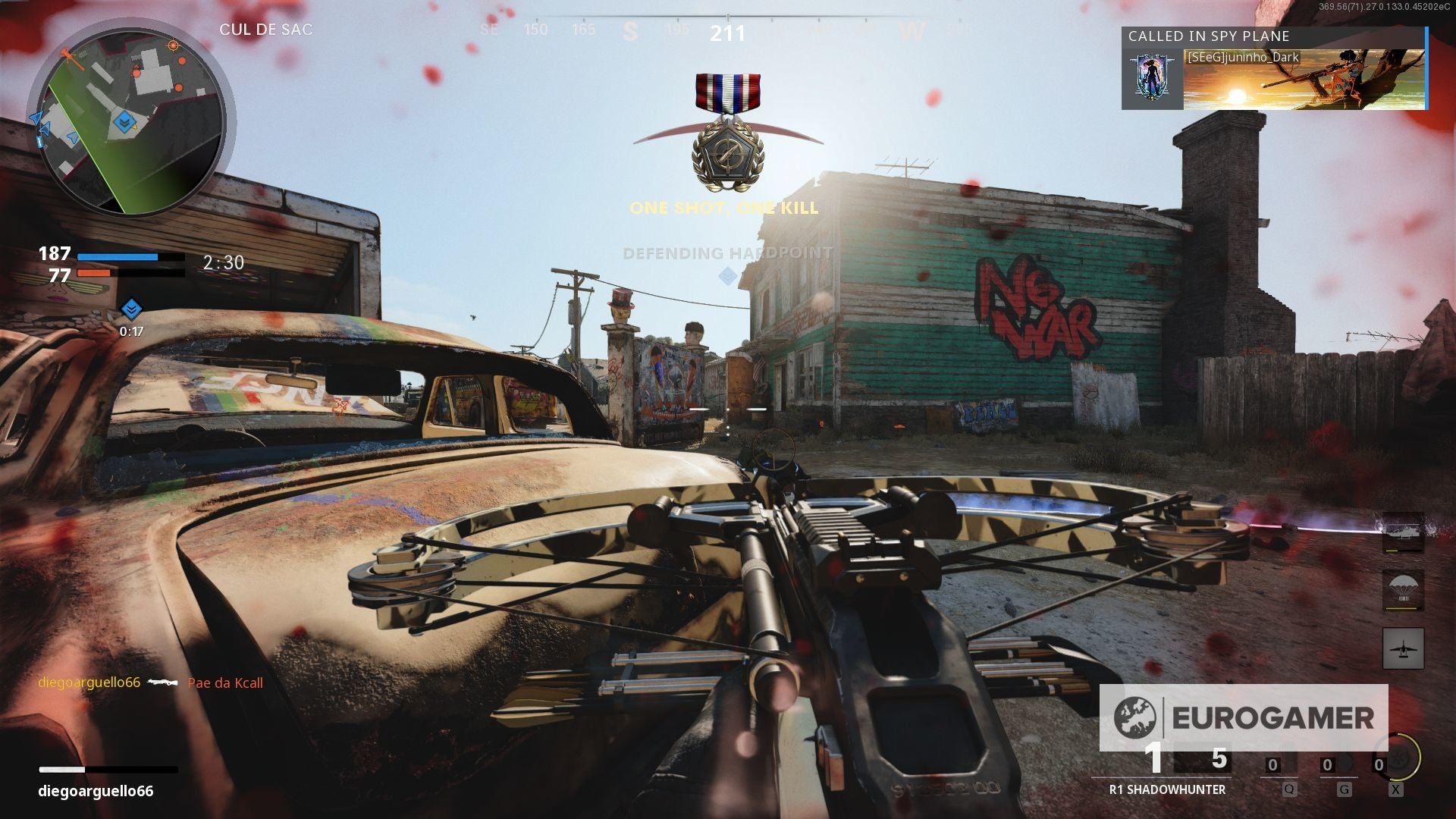 Remember, if your target isn't wearing armor you have a one shot guarantee regardless of where you aim. But the problem comes with the lapse in between shots, which is painfully slow for Warzone's frantic nature.
In case of damage before or during the encounter, Quick Fix will be there to kickstart your health regeneration automatically (and also increase your health regeneration rate after capturing and holding objectives).
Then, Overkill and Amped work together to allow you to quickly switch to a different weapon if the situation demands it.
The FFAR1 is an excellent option for a fast and reliable assault rifle, but the secondary weapon is up for personal choice. That being said, we highly recommend carrying a Heartbeat Sensor for an extra eye on your surroundings, as well as a Throwing Knife.
If your shot fails and you're still at close range, quickly throw one at your target. It will be faster than switching to a different weapon, and even more so than reloading the crossbow.
---
Warzone Season 5 is almost here! If you want to learn more about firepower from previously, we explain the best Welgun loadout, best Cooper Carbine loadout, best Gorenko Anti-Tank Rifle loadout, best STG44 loadout, best MP40 loadout, best Automaton loadout, best BAR loadout, best Combat Shotgun loadout, best Type 100 loadout, and best Kar98k loadouts.
---
How to make the most out of the R1 Shadowhunter across each mode
Even with its limitations, the R1 Shadowhunter is an intriguing choice that should appeal to players who enjoy planning ahead and taking a quiet approach.
In Warzone, using the crossbow has two key advantages: you can pick up bolts from successful shots after your target is taken down, which means you won't have to worry about its rather limited ammunition, and you'll be almost undetected thanks to the silent nature of the weapon. In addition, you don't have to worry about the muzzle flash revealing your location either.
There is a similar nature in regular Black Ops Cold War matches, depending on the mode of course. The weapon has proven to be deadly in Nuketown 24/7 in our experience, for example, particularly when finding a spot where enemies would just come running towards or passing by, as long as we had enough time to reload that is.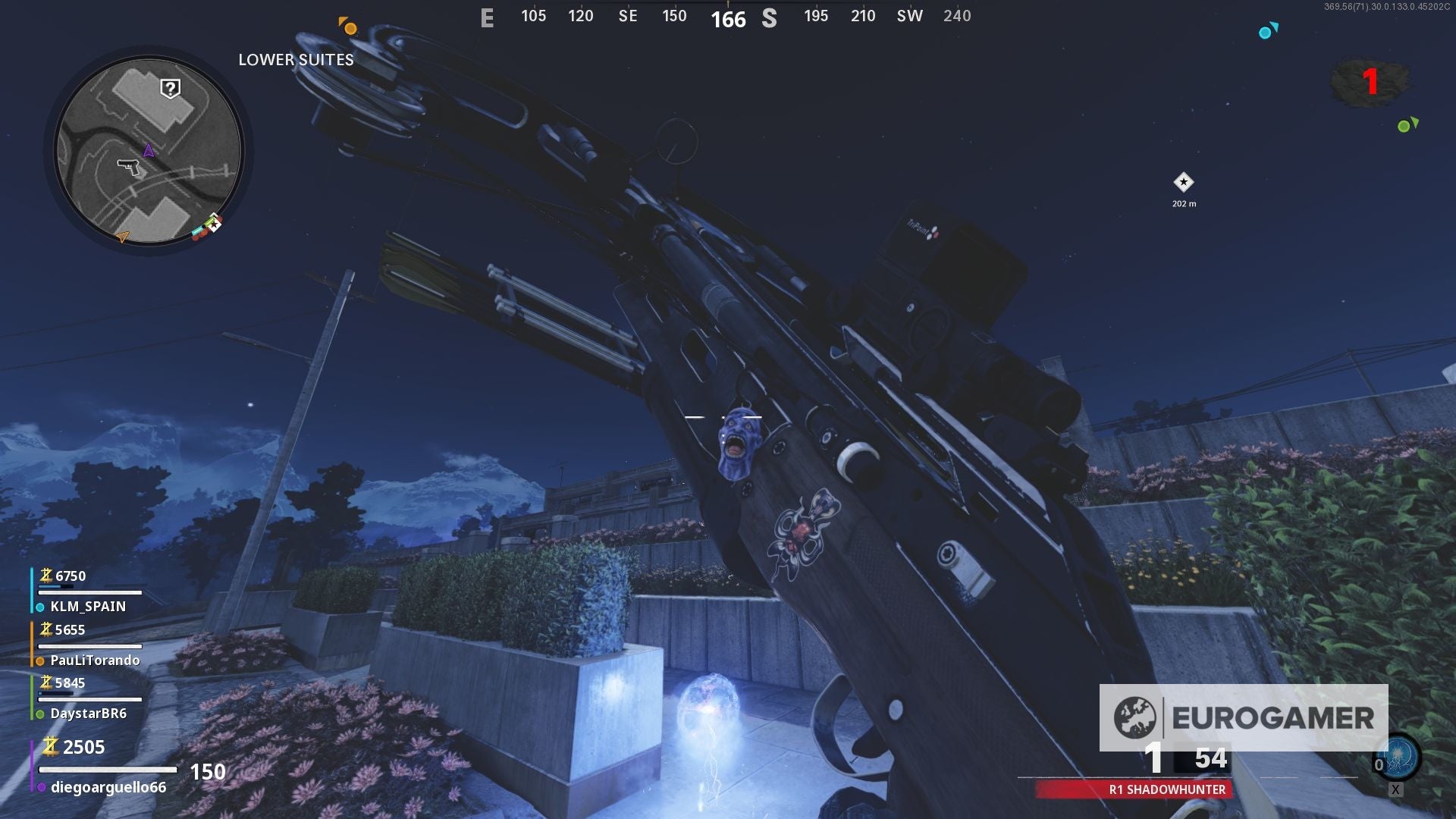 In any case, equipping a weapon that compensates some of the shortcomings of the R1 Shadowhunter is key.
In Zombies, the weapon's behavior is quite different. For starters you get 61 bolts right off the bat, which is great considering how many enemies can approach you simultaneously. But it's once you do at least one Pack-a-Punch that the crossbow truly shines. You get more bolts and reload times are significantly decreased.
It feels quite different and it honestly makes it hard to go back to its regular version afterwards. And it only gets better at levels 2 and 3.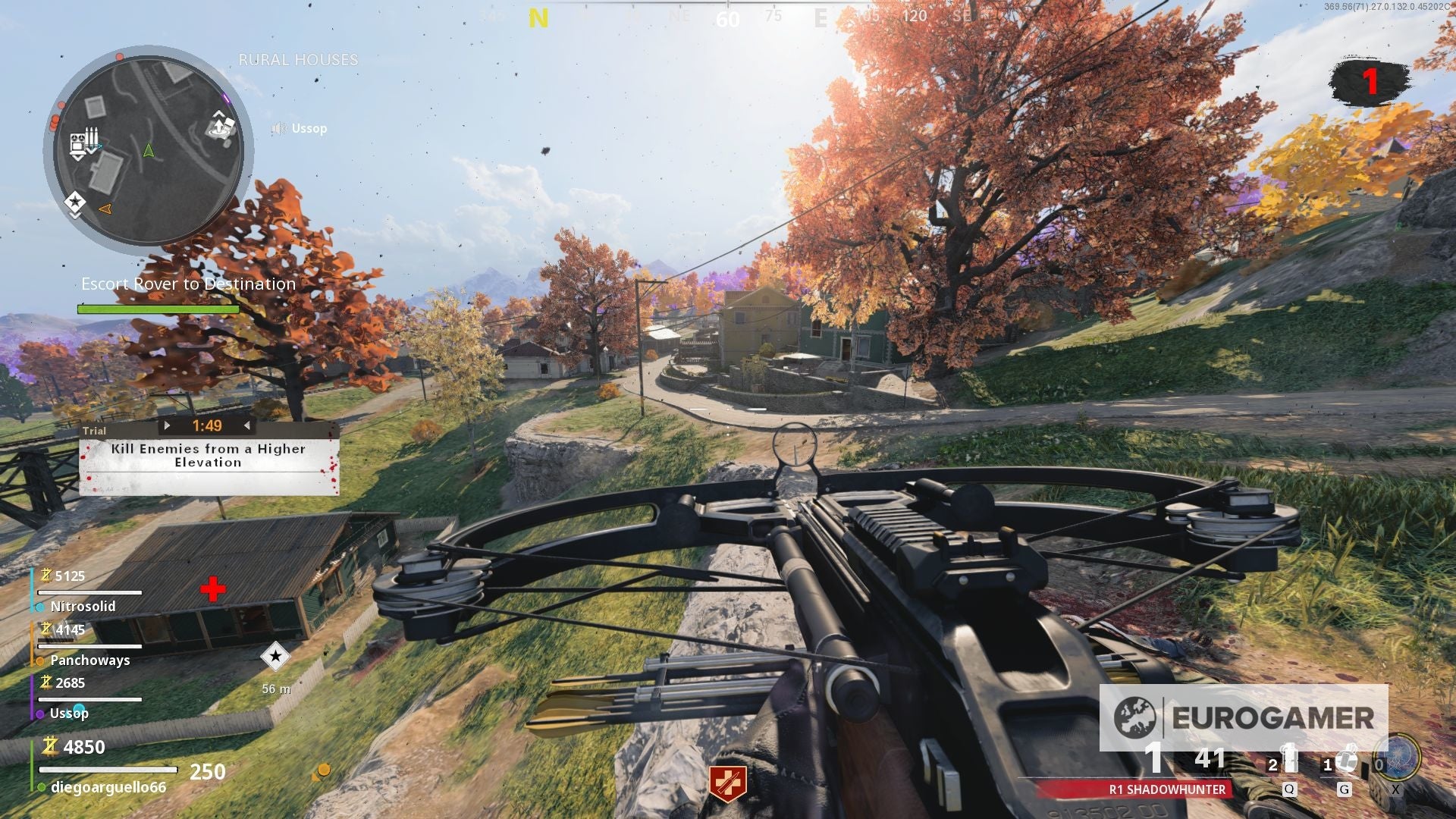 Now, depending on your playstyle, it might not be the most suitable option for regular Zombie modes. But we found it to be quite fun to use and more than useful in Outbreak. It's important to note that regardless of the mode the R1 Shadowhunter isn't meant to be used competitively.
It might not be as extravagant as the NX ShadowClaw, and it operates quite differently compared to Modern Warfare's crossbow. But when joined by the right pairings, it's still quite fun -, and very much its own thing.
If you're looking for more help with Season 2 weapons, we have loadout recommendations for the ZRG 20mm, FARA 83 and LC10.