Warzone best MAC-10 loadout: Our MAC-10 class setup recommendation and how to unlock the MAC 10 explained
How to get the most out of the MAC-10 in Call of Duty: Warzone.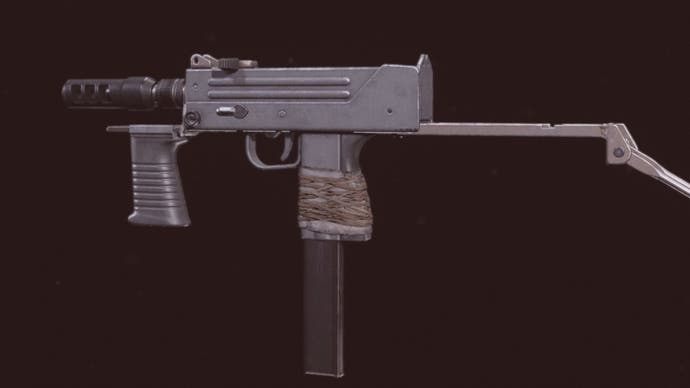 Build the perfect Warzone MAC-10 loadout with our class set up recommendation.
The MAC-10 in Warzone is an absolute powerhouse in close quarters for Black Ops Cold War and Warzone players.
As an SMG, the MAC-10 is generally only going to properly function when going up close and personal. When used correctly though, the MAC-10 can be one of the best close range weapons out there. It might not have much ammo in a standard clip, but the sheer fire rate of the weapon, combined with a decent base stopping power, makes for a gun that can down an enemy in a matter of seconds.
This page will cover how to unlock the MAC-10 in the quickest way possible, and the best MAC-10 loadout and MAC-10 class recommendations to make the most of it.
On this page:
If you're looking for other loadout recommendations, we have pages on the XM4, Krig 6, MP5, AUG, FFAR, M16, and for owners of the latest Call of Duty game, our picks for the best guns in Black Ops: Cold War.
How to unlock the MAC-10 in Warzone
The MAC-10 can be unlocked by completing an in-game challenge in either Warzone or Black Ops Cold War.
The challenge tasks you with killing two or more players rapidly across 15 different matches, using any SMGs.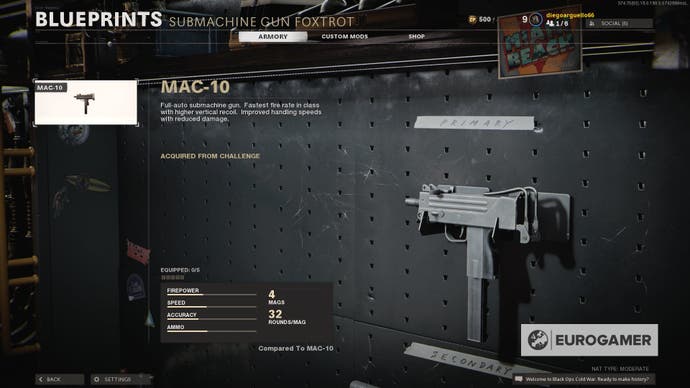 If you're opting for Warzone, we recommend opting for modes like Plunder, which will allow you to revive throughout the match so you can make the most out of each session.
With Black Ops Cold War, modes such as Nukejacked 24/7 and Rush 24/7, as well as team deathmatch playlists are the way to go.
If you're curious about the weapon's backstory, the MAC-10 was originally available at reward tier 15 in Season 1 Battle Pass for both Warzone and Black Ops Cold War.
As of February 25, 2021, with the launch of Warzone Season 2, the MAC-10 (alongside fellow Season 1 weapon the Groza) became available by completing the aforementioned challenge.
Best Warzone MAC-10 loadout and attachments
Below are our attachment recommendations to make the most out of the MAC-10 in Warzone:
Muzzle: Agency Suppressor (Unlocks at level 46)
Barrel: 5.9" Task Force (Unlocks at level 48)
Laser: Tiger Team Spotlight (Unlocks at level 40)
Stock: Raider Stock (Unlocks at level 54)
Ammunition: STANAG 53 Rnd Drum (Unlocks at level 34)
The Agency Suppressor requires quite a bit of leveling, but it's the best in the muzzle category. Alongside sound suppression to keep the weapon as quiet as possible, it comes with an increase to bullet velocity, damage range and vertical recoil control. Both the aiming stability and aim down sight speed will be affected as a result, but only slightly.
Next is the 5.9" Task Force attachment in the barrel slot. This option focuses on strengthening the weapon's damage range and bullet velocity, capitalizing on the muzzle, as well as strafe speed. Both vertical and horizontal recoil control are hit negatively, but we're already compensating the vertical side of things with our build.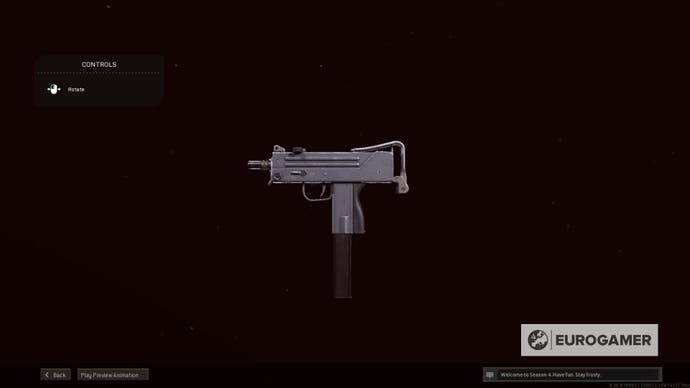 The Tiger Team Spotlight is an excellent option for your laser slot. Instead of an optic, since we'll be primarily using the MAC-10 at close range, we'll be taking advantage of the improvement to aim walking movement and overall movement speed with this attachment. Aiming stability is reduced in return, but just a bit.
For the stock attachment option, we've opted for the Raider Stock. This will grant sprint a boost to fire time as well as ADS firing move and aim walking movement speeds. Hip fire accuracy is the only capability being reduced as a return, but not by much.
Rounding out our loadout options for the MAC-10 is the STANAG 53 Rnd Drum. This sees a hefty increase to magazine size with a cost of losing ADS time and reload quickness a bit. Overall, the build compensates this, so there's nothing to worry about.
---
Warzone Season 5 is almost here! If you want to learn more about firepower from previously, we explain the best Welgun loadout, best Cooper Carbine loadout, best Gorenko Anti-Tank Rifle loadout, best STG44 loadout, best MP40 loadout, best Automaton loadout, best BAR loadout, best Combat Shotgun loadout, best Type 100 loadout, and best Kar98k loadouts.
---
Best Warzone MAC-10 class setup, perks and equipment
As for the best MAC-10 class items, such as equipment and perks, you can find our recommendations below:
Perk 1: Quick Fix (Unlocks at level 42)
Perk 2: Overkill (Unlocks at level 38)
Perk 3: Amped (Unlocks at level 1)
Secondary: C58 (Unlocks at tier 31 of the battle pass, including the free version)
Tactical: Heartbeat Sensor (Unlocks at level 30)
Lethal: Claymore (Unlocks at level 1)
By following our MAC-10 build, it won't take you long to start taking down enemies, which is why beginning health regeneration immediately after each battle with Quick Fix makes for a great combo. If level 42 sounds a bit steep, we recommend opting for E.O.D., as it will help to mitigate damage from non-killstreak explosives and fire until you can unlock this perk.
As per usual we recommend opting for Overkill as the second perk. As for our weapon of choice, the C58 is the perfect pair. This assault rifle is perfect for long distances, and will compensate the capabilities of the SMG greatly.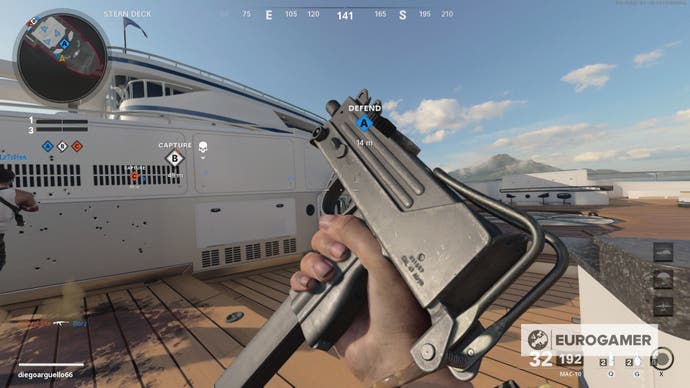 As for the third perk, we recommend the trustworthy Amped. Switching between both weapons depending on the situation is key, as each has a distinct role. This perk makes that switch as swiftly as possible.
As for equipment, we're starting with the Heartbeat Sensor. This tactical item lets you pinpoint the position of enemy players within 50 meters of your location, displaying as dots on a small screen. This is a perfect option for pinpointing nearby enemies, but it comes with the caveat that enemies can hide from your radar pings if they have the Ghost perk equipped in slot two.
Finally, the Claymore is our go-to choice for the Lethal equipment slot. Simply put, the Claymore deals a tonne of damage to any player caught in the blast, and it's a perfect defence item if you feel like someone's pushing up on your position and playing aggressively.