Warzone best Bullfrog loadout: Our Bullfrog class setup recommendation and how to unlock the Bullfrog explained
Dissecting the best Bullfrog loadout in Call of Duty: Warzone.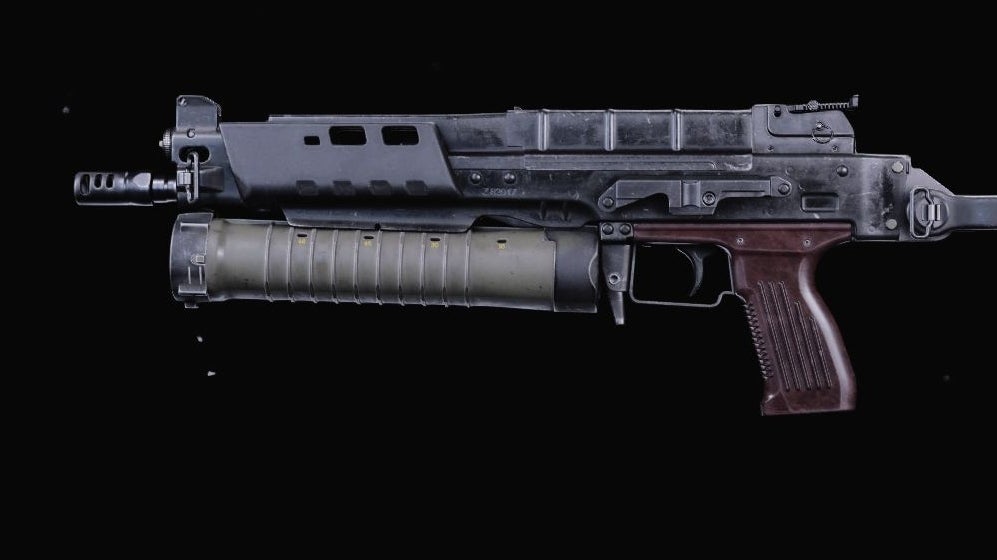 Assemble a deadly Bullfrog loadout with our class recommendation in Warzone.
The Bullfrog in Warzone has been gaining a steady fan base over time, and it's certainly worth the recognition, placing itself as one of the best SMGs to choose thanks to its attributes.
A deadly choice across both Warzone and Black Ops: Cold War, this SMG offers significant firepower in both close to mid ranges, leading to a short time to kill. Its devastating nature in company with a considerable magazine size that can be further expanded makes for a perfect combo.
Warzone's Verdansk is an expansive map, which may sound like SMGs aren't exactly the first choice for many. Nonetheless, when paired with a long range weapon using the right perk, you'll be all set to survive against all odds. This page will cover how to unlock the Bullfrog in Warzone, and both the best Bullfrog loadout and class set up to prepare you for the battlefield.
---
Note: With the arrival of Warzone Season 4 in June 2022 and balance changes since, this page is due an update. Until then, the vast majority of advice here will still apply - but know one or two things may differ once we've fully assessed the update.
---
On this page:
For more explainers, read our selection of best Warzone weapon recommendations, as well as deep dives into popular picks such as the CARV.2, FARA 83, Stoner 63, AK-47, Swiss K31 and PPSh 41.
How to unlock the Bullfrog in Warzone
The requirement for this weapon is fairly straightforward. You only have to reach Player Level 43 to unlock the Bullfrog.
As always, this can be done across Warzone, Black Ops Cold War and of course, Zombies. If you want to earn as much experience as possible in a short time, we recommend trying out modes such as Nuketown 24/7 and Team Deathmatch playlists, which are usually wrapped up in a manner of minutes.
If you are a Warzone person, we recommend prioritizing Plunder mode over battle royale. This way you can just respawn and continue gaining experience throughout the match for longer.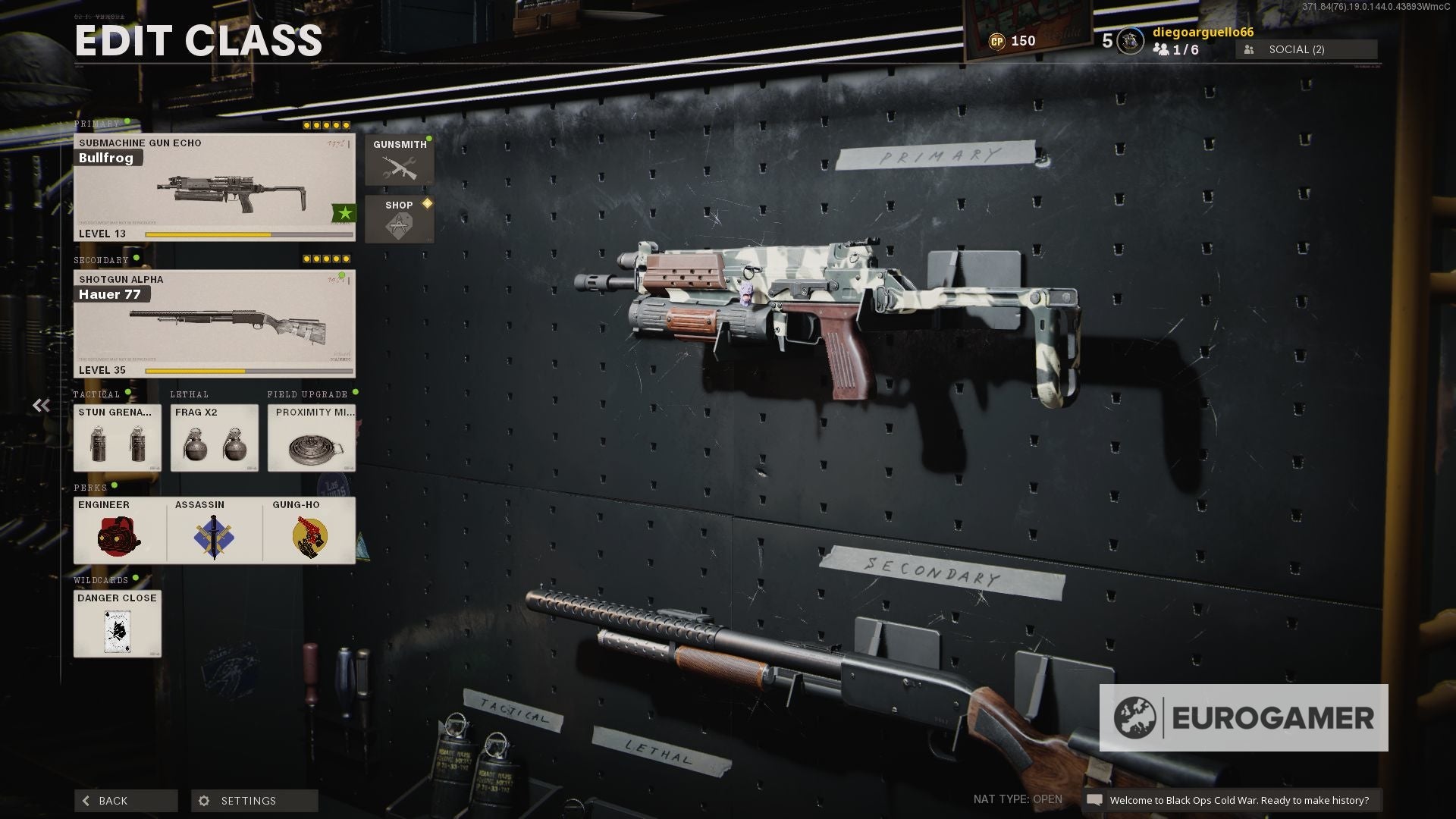 Best Bullfrog loadout and attachments in Warzone
Below are our recommendations for an optimal Bullfrog loadout, as well as the corresponding levels for each:
Muzzle: GRU Suppressor (unlocks at level 46)
Barrel: 7.4" Task Force (unlocks at level 48)
Laser: Tiger Team Spotlight (unlocks at level 40)
Stock: KGB Skeletal Stock (unlocks at level 54)
Underbarrel: Bruiser Grip (Unlocks at level 33)
Let's begin with the GRU Suppressor for the muzzle. This has been the go-to for many builds for a long while now, and for good reason, as it improves vertical recoil control as well as increasing both bullet velocity and damage range - in addition to sound suppression, of course. It comes with an impact to aim down sight speed and the overall aiming stability, but not by a ton.
Picking the 7.4" Task Force barrel increases that affected range by 50 per cent, as well as adding overall damage and bullet velocity. It adds both horizontal and vertical control, but this will be addressed in the overall loadout.
We're ignoring the possible increase of ammunition in favor of a laser. For this, you can't go wrong with the Tiger Team Spotlight, which increases movement and aim walking movement speeds. The laser will be visible to others, and your aiming stability is hit slightly, but it's definitely worth the inclusion.
Thanks to its short aim down sight time, it's likely that you won't be using the hip fire of the Bullfrog that often. Whilst that attribute takes 30 per cent less accuracy, the Spetsnaz Stock increases both the aim walking movement speed and sprint to fire time, which support the weapon's nature greatly.
Lastly, the Bruiser Grip is the best choice for this build at the moment. This will improve both movement speed and aiming stability.
---
Warzone Season 5 is almost here! If you want to learn more about firepower from previously, we explain the best Welgun loadout, best Cooper Carbine loadout, best Gorenko Anti-Tank Rifle loadout, best STG44 loadout, best MP40 loadout, best Automaton loadout, best BAR loadout, best Combat Shotgun loadout, best Type 100 loadout, and best Kar98k loadouts.
---
Best Bullfrog class setup, perks and equipment in Warzone
Here's our choices for the best items - such as equipment and Perks - to make the best Bullfrog class setup in Warzone:
Perk 1: Quick Fix (Unlocks at level 42)
Perk 2: Overkill (Unlocks at level 38)
Perk 3: Amped (Unlocks at level 1)
Secondary: Swiss K31 (Unlocks by getting 2 Headshot kills in 15 different completed matches using any sniper rifle)
Tactical: Stun Grenade (Unlocks at level 1)
Lethal: Frag Grenade (Unlocks at level 1)
Similarly to the PPSh-41, you're likely to be taking down enemies in a rapid manner. Every bit of health matters in Warzone, so Quick Fix makes for the perfect companion as it starts health regeneration immediately after. If level 41 seems a bit steep, E.O.D. is great to mitigate explosives (as long as they're non-killstreak related) as well as fire.
As per usual, you're gonna want to opt for Overkill in your second perk slot. We believe the Swiss K31 to be an excellent choice as a sniper, guaranteeing that you also have long range distances covered depending on the situation.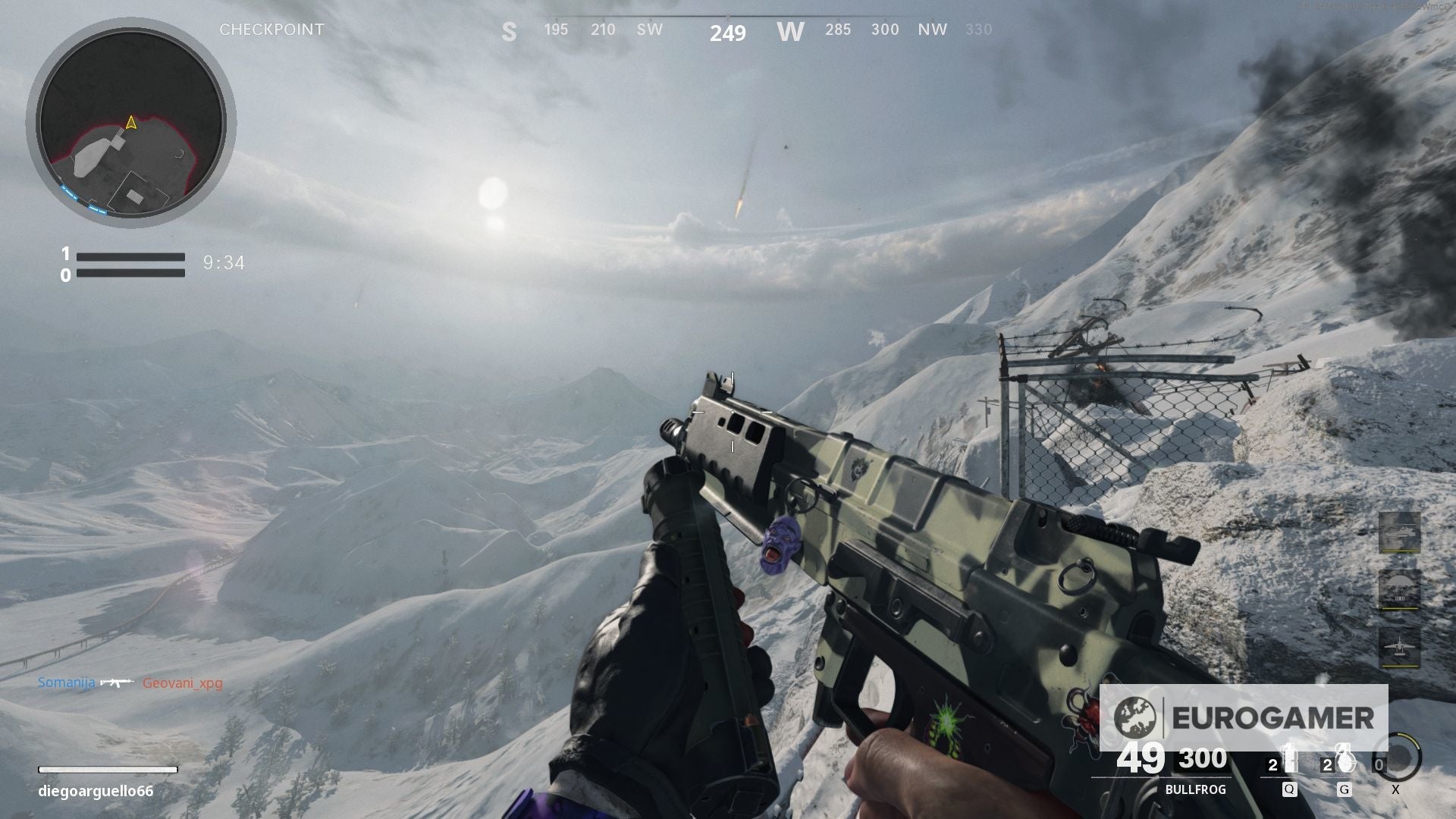 For the third perk, you can't go wrong with Amped. The Swiss K31 is an excellent sniper rifle, but if an enemy happens to sneak up on you, being able to quickly switch over to your Bullfrog is key for survival.
Tactical and lethal equipment may vary greatly here depending on your playstyle, but we recommend carrying a Frag Grenade for when you need to clear an area before storming in, as well as a Heartbeat Sensor to compliment your sniper rifle.