17 minutes of Frontier's promising Planet Zoo - and a snippet of poo physics
You're having a giraffe.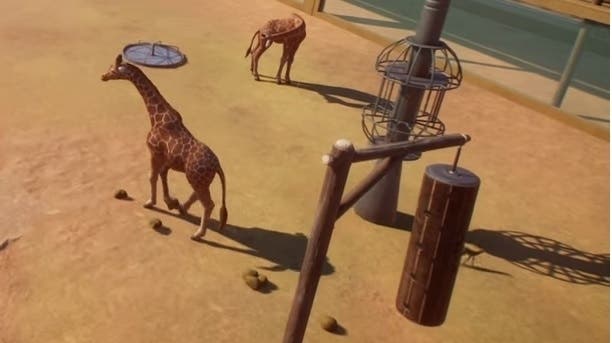 Frontier has released a 17-minute video showing in-game footage of the promising Planet Zoo.
In the video we see the impressive detail of the animals in the game, not just in terms of their visuals and animations, but their behaviour. And we get a look at how you'll design the zoo itself to make the most of your space, maximise the productivity of your staff and keep your animals happy.
Of note, just before the three minutes mark, we see a giraffe kick about its own poo, confirming Planet Zoo is so detailed it even has poo physics.
There's a lot going on in Planet Zoo, it seems, with some complex systems and varied features that'll keep you thinking as you manage the zoo simulation. But I wouldn't worry about getting too stressed - the music is too lovely to let that happen.
Planet Zoo is a follow-up to Frontier's Planet Coaster, but it's also a spiritual successor to the wonderful Zoo Tycoon. Our Emma has more in her Planet Zoo preview.
Planet Zoo comes out 5th November 2019. Certainly one to watch.