Planet Zoo is off to Australia next week in its latest paid DLC
Koalas! Dingos! Red kangaroos! Other cuties!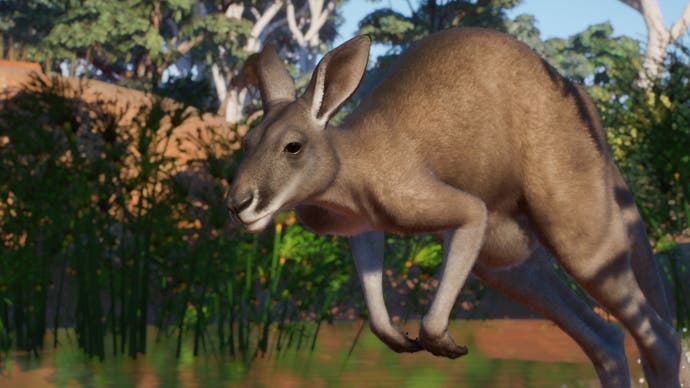 Cuddly koalas and other Outback-inspired cuties are coming to attraction management sim Planet Zoo next Tuesday, 25th August, as part of its new Australia Pack DLC.
As with Planet Zoo's previous paid DLC - the South America Pack and Arctic Pack - additional animals are very much the focus, and this time players get five new options in the form of the koala, red kangaroo, dingo, southern cassowary, and eastern blue-tongued lizard.
Alongside those critters, the Australia Pack introduces new indigenous fauna and flora, 230 new scenery and building pieces - combining contemporary Australian architecture and upcycled materials - plus new animal toys to increase enrichment.
Developer Frontier also says to expect new challenge scenarios, designed to put players' "zoo-keeping skills to the test as they race to complete objectives against the clock".
Planet Zoo's Australia Pack will cost £7.99/$9.99 USD when it comes to Steam on 25th August, and it'll be accompanied by a free update for all players, promising new genetics-driven animal colour variations, vending machines, new scenery assets, fixes and improvements, and more.