Planet Zoo's new Africa DLC adds meerkats, scarab beetles, and more
Out next week on PC.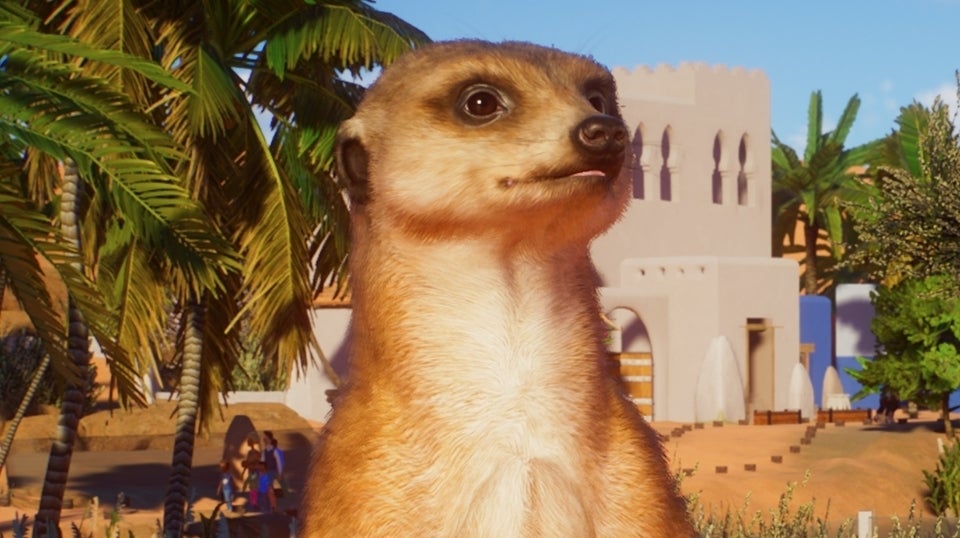 Planet Zoo continues its slow and steady march toward cramming in all the animals next week with the advent of its latest DLC, which introduces a range of new Africa-themed wildlife, including the meerkat, southern white rhinoceros, and more.
Arriving next Tuesday, 22nd June, Planet Zoo's Africa Pack DLC features a total of five new animals. The meerkat will display "authentic new digging behaviour", according to developer Frontier, and is joined by the aforementioned southern white rhinoceros, a couple of cuties in the form of the African penguin and fenec fox, plus the sacred scarab beetle - which is sure to delight visitors as its goes about its day rolling up poop.
Alongside its animal additions, the Africa Pack brings a new timed scenario, new enrichments items (such as the disco ball), plus over 180 new scenery pieces inspired by African architecture.
"Zookeepers can use everything from mudbrick, vivid mosaic tiles, brightly painted benches, and a wide range of new foliage, including tall green palm trees, to create immersive experiences for their guests as they take in the continent's rich culture," explains Frontier.
Planet Zoo's Africa Pack DLC will cost £7.99/€9.99/$9.99 USD when it launches next Tuesday, 22nd June, and will be accompanied by a free update for all players adding new swimming behaviours for bears, habitat webcams, vista points, and a timed scenario set in Guatemala. Full details can be found on Frontier's website.