Warzone Special Weapons list and how to unlock the Nail Gun explained
How to get your hands on Season 4's latest SMG.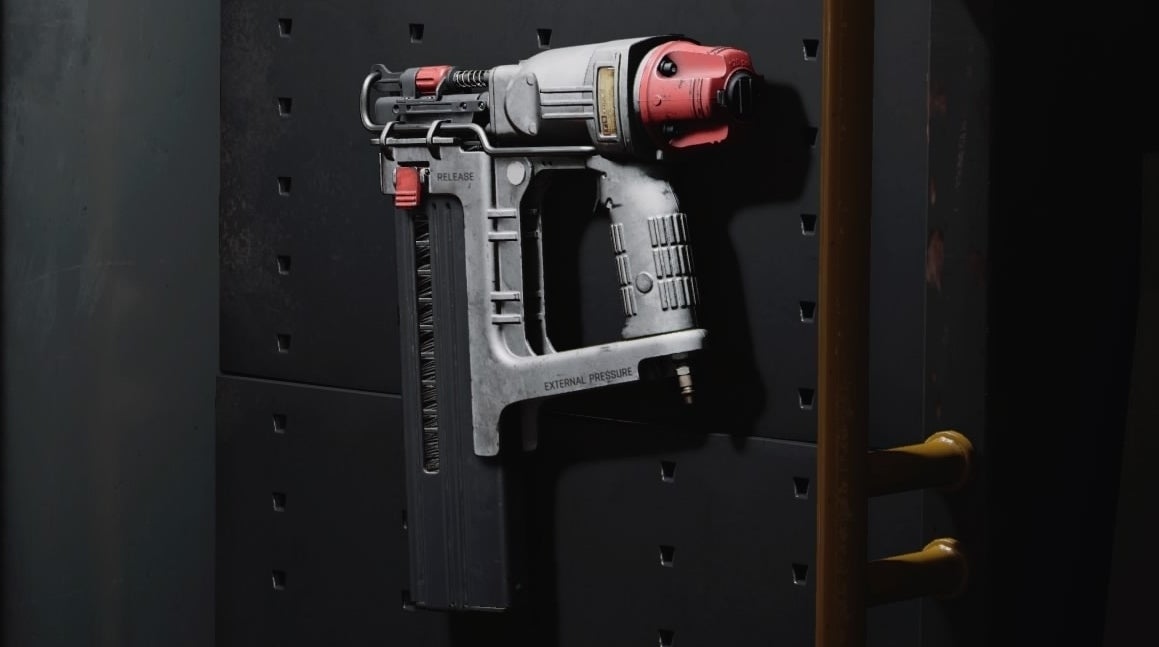 The Nail Gun in Warzone is a new addition to the game as part of Season 4.
This unique weapon is part of the SMG category - described as a "slow firing power tool" that causes "high damage at close range with fast handling speeds".
Though the unlock criteria isn't unusual for Warzone or Black Ops: Cold War - you must get eliminations with a specific type of weapon - the mention of Special Weapons is - which we delve into one this page.
For more on the latest Season, see our Season 4 Battle Pass skins overview and explainer on Uplink Stations and crashed Satellites and Red Doors.
On this page:
What are Special Weapons in Warzone, and Warzone Special Weapons list explained
As part of the unlock criteria for the Nail Gun, you must get eliminations with Special Weapons.
For Warzone players, this isn't particularly clear, as the weapon categories are slightly different to Black Ops: Cold War. As such, to find out what Special Weapons are, you can go to weapon select in Black Ops: Cold War.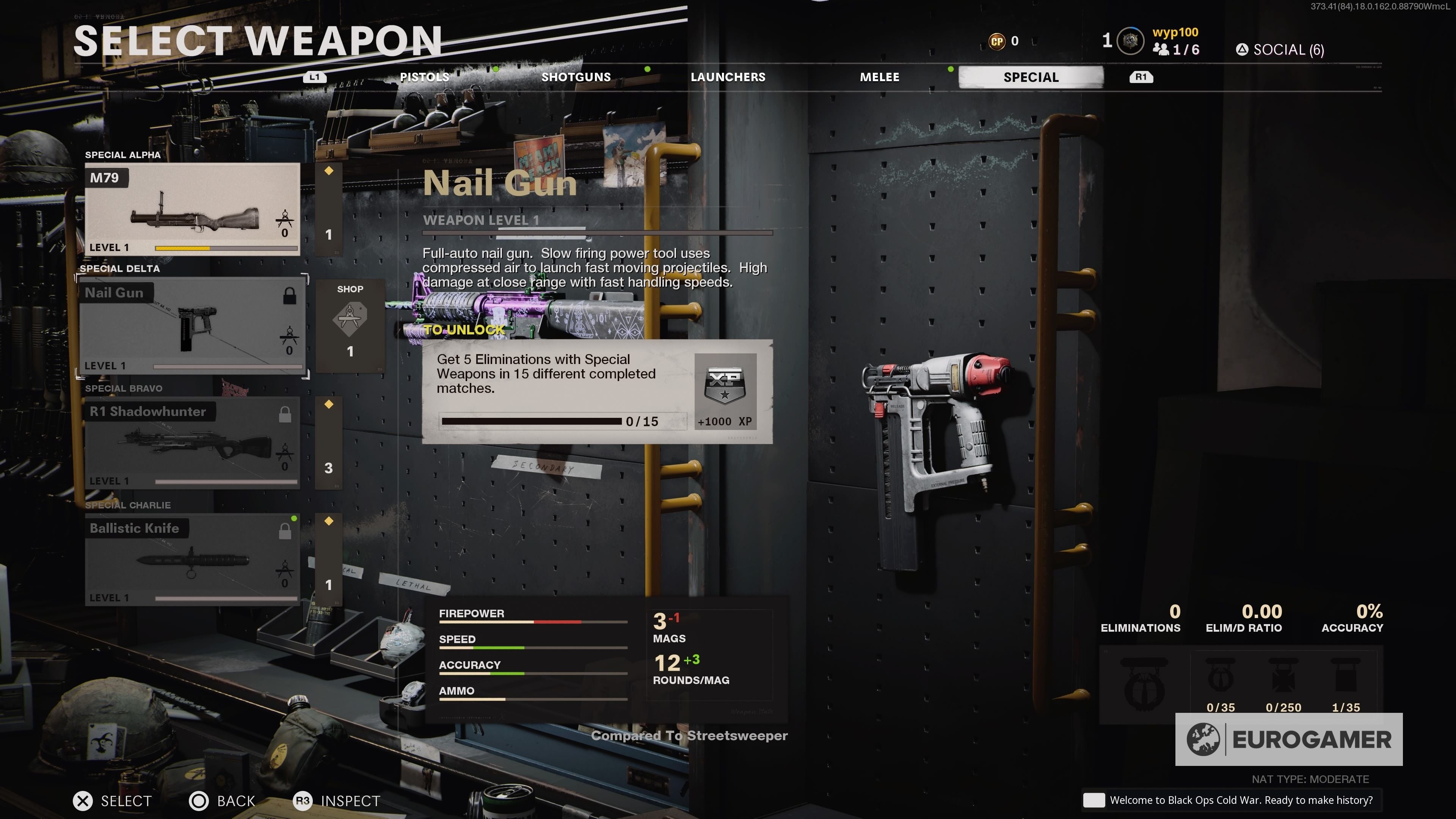 If you don't have access to Cold War, then know the list of Special Weapons are as follows:
R1 Shadowhunter (Marksman Rifle, primary weapon)
Ballistic Knife (Melee, secondary weapon)
M79 (Launcher, secondary weapon)
As you can tell, they are a unique weapons which don't fit into the standard categories of the game - and why they aren't also listed as such in Warzone is unclear.
---
Warzone Season 5 is almost here! If you want to learn more about firepower from previously, we explain the best Welgun loadout, best Cooper Carbine loadout, best Gorenko Anti-Tank Rifle loadout, best STG44 loadout, best MP40 loadout, best Automaton loadout, best BAR loadout, best Combat Shotgun loadout, best Type 100 loadout, and best Kar98k loadouts.
---
How to unlock the Nail Gun in Warzone and Black Ops: Cold War
To unlock the Nail Gun, one of three new weapons in Season 4, you must get five eliminations with Special Weapons in 15 different completed matches.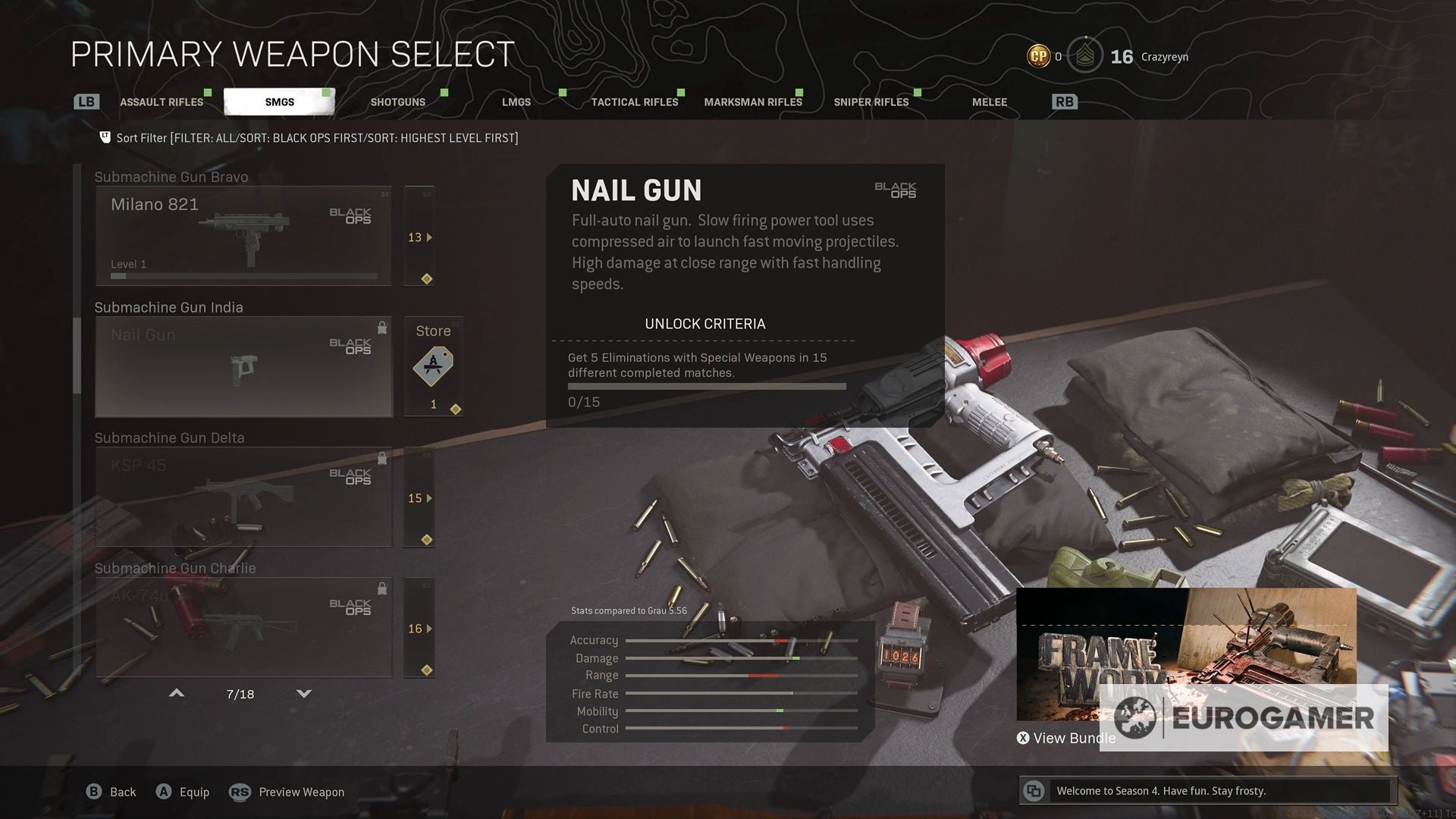 In Black Ops: Cold War, this is a lot more straightforward, with the ability to respawn and more opportunities for kills in a given match than Warzone.
Team Deathmatch playlists are a good shout, with Nuketown 24/7 in particular being useful.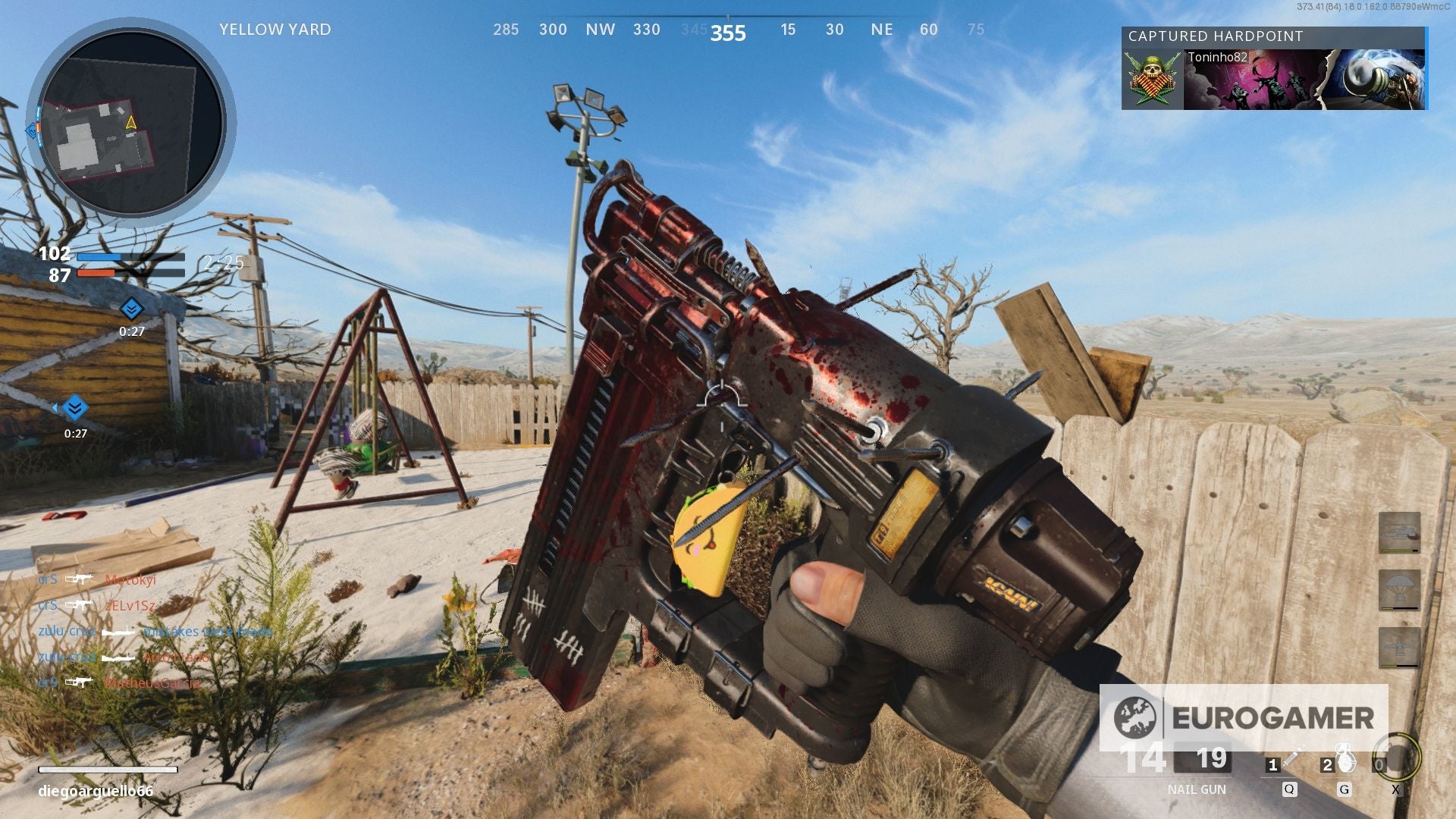 If you only have Warzone, then Plunder is your best bet here - with the respawning element and option to take in a loadout with a Special Weapon (or two) from the outset making it a much easier prospect.