Vault 33 appears in first official shot from Amazon's Fallout TV series
UPDATE: Fresh details emerge in latest anniversary video.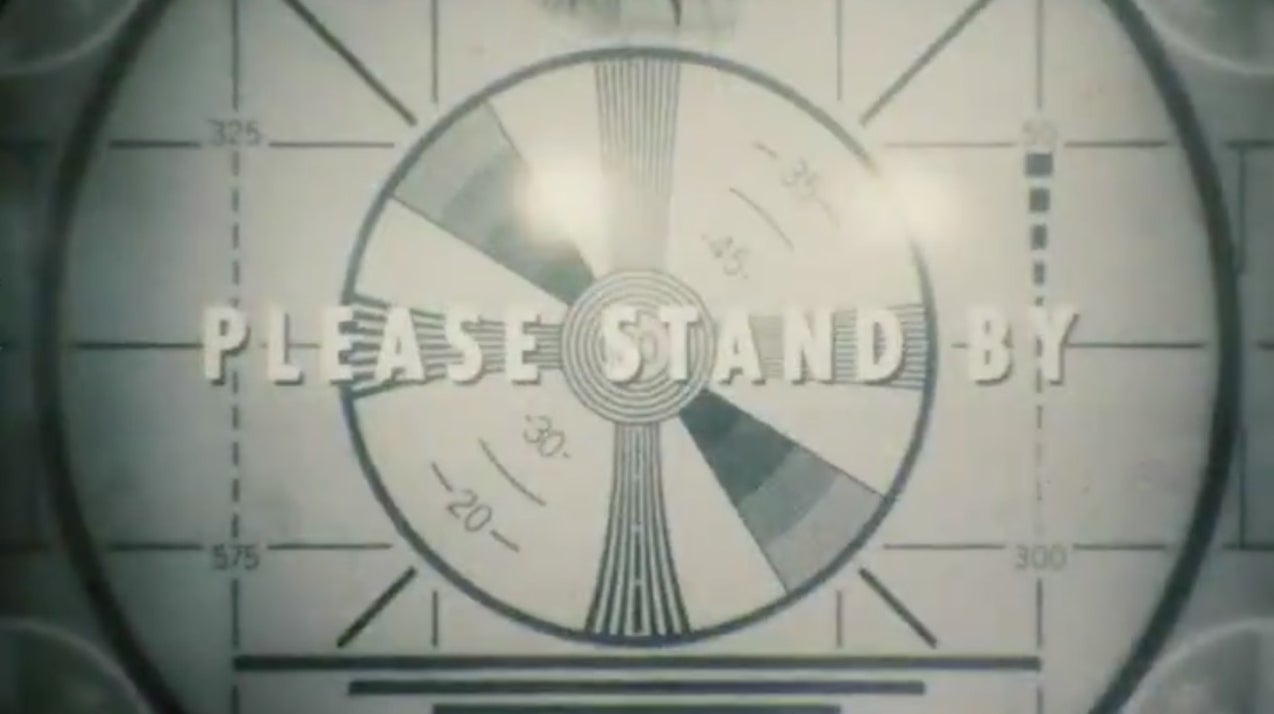 UPDATE 27/10/22: The latest of Bethesda's Fallout anniversary videos included some more background information about the Amazon TV adapation.
Todd Howard said Bethesda had been approached by several producers for "10 years plus" who wanted to make a screen adaptation of the series, but the company turned down offers as they felt they weren't suitable. "One of the people I've always wanted to do it was Jonathan Nolan," Howard continued, stating his love of Nolan's and Lisa Joy's work.
Once Howard managed to connect with Nolan, he asked Nolan if a Fallout adaptation would interest him. "Turned out, he's a big fan."
When asked about how we got involved with the project, Nolan explained. "Several years ago, I said I was going to write the next great American novel. Then a friend gave me a copy of Fallout 3, and now I'm working in television." Nolan gushed with love for the Fallout series, describing it as a "humourous, dark, bleak, brilliantly written, annoyingly playable video game franchise".
Istvan Pely, art director at Bethesda, said he was "blown away" by how faithful to the games Kilter Films has been. "They're stuck with our original visions and designs," he said, and noted how well the visuals of Fallout transitioned between mediums.
---
ORIGINAL STORY 25/10/22: As Bethesda's month of Fallout 25th anniversary celebrations continues, Amazon has joined in the fun by sharing the first official image from its upcoming live-action Fallout television series.
Prime Video and Kilter Films - the production company behind the TV adaptation, headed by Westworld creators Jonathan Nolan and Lisa Joy - revealed the image as part of a special birthday tweet, accompanied by the message, "We made something special for the occasion".
It shows a mysterious figure silhouetted in the open entrance to Vault 33, while three other figures - all wearing their regulation blue Vault-Tec jumpsuits - look on from within. Rather ominously, a pair of legs can be seen on the floor in the distance.

To date, little has been said about the TV series' plot, so this first look at Vault 33 - which, the Fallout Wiki tells me, hasn't yet appeared in any of the games - is the closest we've come to getting any official story details. It isn't the first photographic evidence we've seen of the show, however; earlier this year, unofficial set photos circulating the internet revealed the likes of a shabby Super Duper Mart and references to a Vault 32.
Kyle MacLachlan, Walton Goggins, Ella Purnell, Xelia Mendes-Jones, and Aaron Moten are all set to star in Amazon's Fallout TV series, but there's still no word of a release date.