uPlay issues affect Watch Dogs on PS4 and Xbox One, too
And Trials Fusion, Child of Light and Assassin's Creed 4: Black Flag.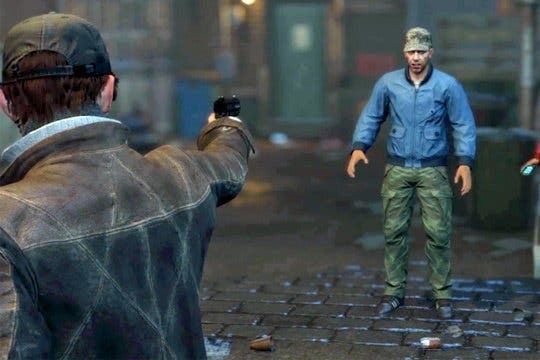 It's not just the PC version of Watch Dogs that's struggling - the console versions are having trouble, too.
Today Microsoft issued an Xbox Live status alert for the Xbox One and Xbox 360, and it seems Ubisoft's divisive platform uPlay is causing the commotion.
It's affecting a raft of Ubisoft titles, including the recently released Watch Dogs, Trials Fusion, Child of Light and Assassin's Creed 4: Black Flag.
The problem isn't limited to Xbox, either. Outside Xbox camera whiz James Hills reports both Trials Fusion and Trials Frontier on iOS devices are suffering problems with their online leaderboards - an issue that started when Watch Dogs was released earlier this week.
Microsoft issued the following message:
"Hi Xbox members, are you having trouble using the Uplay feature on games like Watch Dogs, Trials Fusion, Child of Light, and Assassin's Creed 4: Black Flag? We are working with our partner to get the issue resolved as quickly as possible. Thanks for your patience. We'll update you on our progress as soon as we have more information."
Eurogamer has also received reports of Watch Dogs players struggling to connect to uPlay on PS4.
Eurogamer YouTube editor Ian Higton reports on and off connectivity, and occasional long waiting times for free roam mode, which requires you sign in to uPlay. It should be noted that you can skip online connectivity and play offline on console, but you'll miss out on some features.
The problem appear to stem from the sales success of Watch Dogs, which shifted more copies in its first 24 hours on sale than any game in Ubisoft history, and thus is stretching uPlay's servers to the limit.
Going by the Ubisoft Support Twitter account, it seems things are getting better - but problems persist.
We're continuing to see improvement in our online services, however intermittent issues remain. We're working to resolve this, stay tuned.

— Ubisoft Support (@UbisoftSupport) May 28, 2014
How are you getting on with the game?