UK chart: COD Ghosts top, more copies sold on PS4 than Wii U
Despite the console not being released.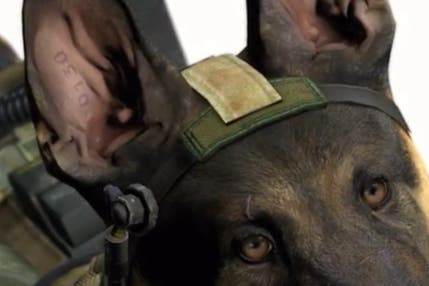 Annual Activision bullet-fest Call of Duty: Ghosts has zipped straight to the top of the UK all-formats chart.
62 per cent of sales were recorded on Xbox 360, 34 per cent on PlayStation 3 and 3 per cent on PS4, even though the copies won't be playable for another three weeks.
Wii U and physical PC sales counted for less than a single per cent of the game's total.
Sales-wise, the PlayStation 4 version of Ghosts was this week's seventh best-selling game, if all SKUs were counted separately - more than the PS3 versions of Battlefield 4 and Assassin's Creed 4.
Battlefield 4 was second this week, while Assassin's Creed 4 fell to third.
FIFA 14 was fourth, GTA5 was fifth and Batman: Arkham Origins was sixth, ahead of WWE 2K14, Minecraft: Xbox 360 Edition, Football Manager 2014 and Skylanders Swap Force.
Outside of the top 10, Nintendo's latest Professor Layton title, the excellent Azran Legacy for 3DS, turned up in 13th.