Call of Duty: Ghosts DLC Invasion out 3rd June on Xbox
UPDATE: And 3rd July for PSN and PC.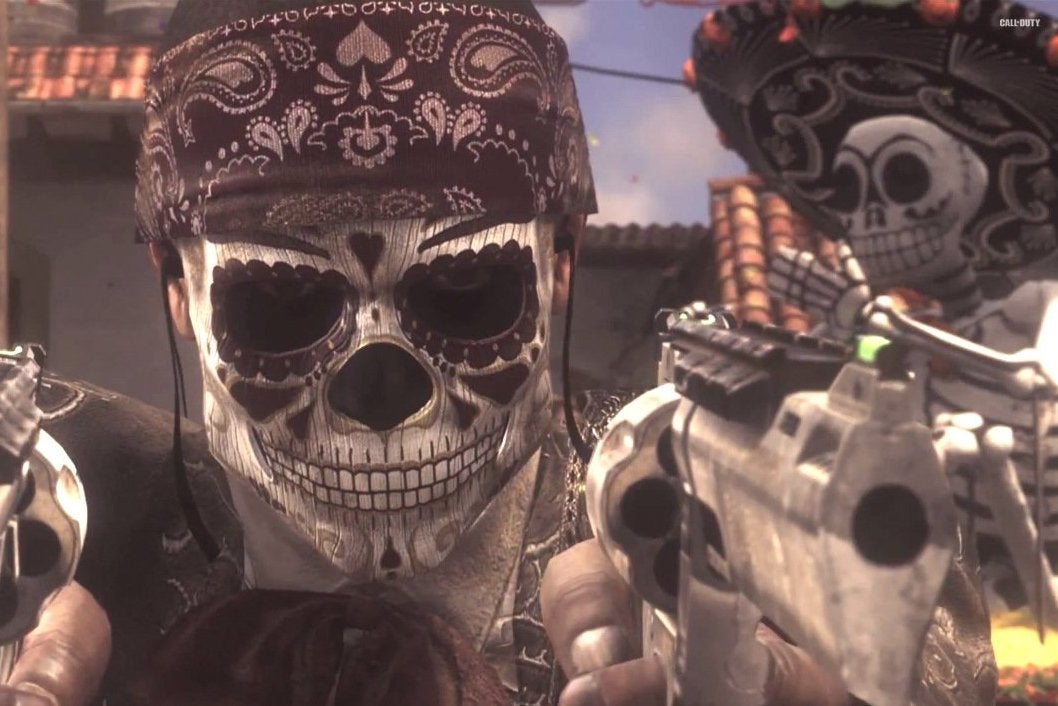 UPDATE 19/06/2014: Call of Duty: Ghosts' Invasion DLC is set to launch on 3rd July for PS4, PS3 and PC, Infinity Ward has announced.
ORIGINAL STORY 30/05/2014: In the new Call of Duty: Ghosts DLC Invasion - due 3rd June on Xbox One and Xbox 360 (and roughly a month later on PC, PS4 and PS3) - you can sure do some interesting things.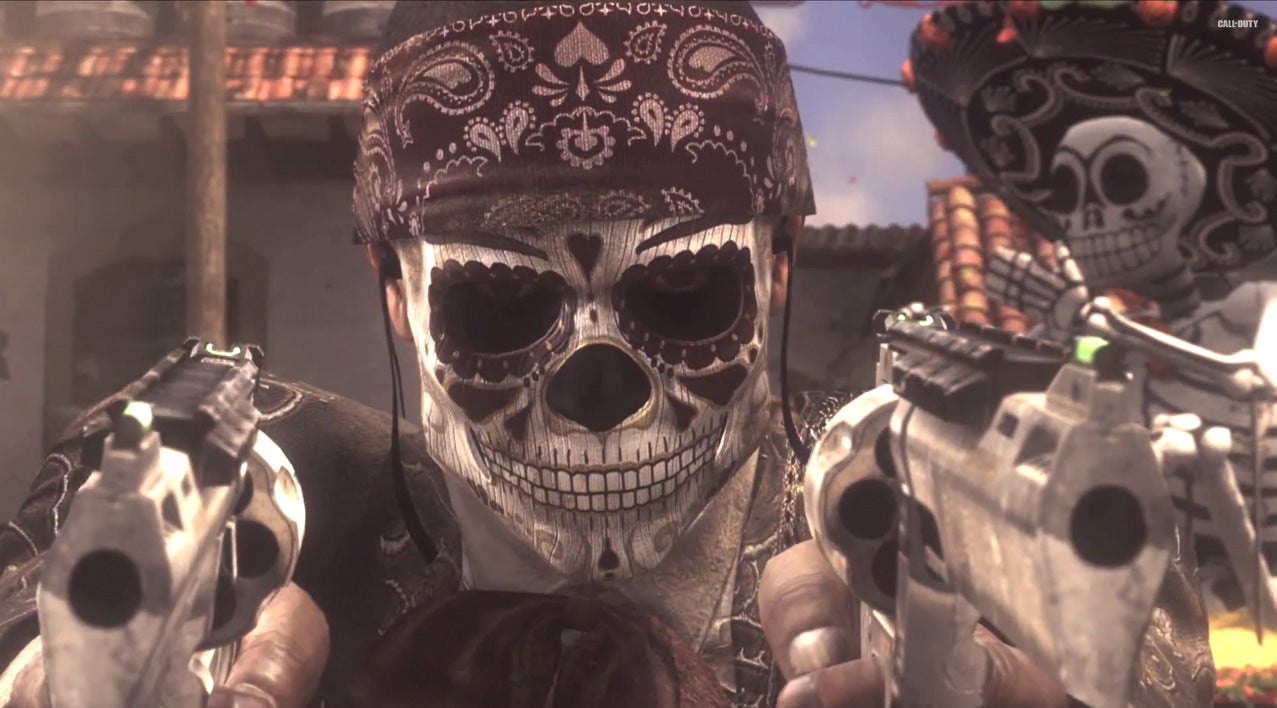 A new Day of the Dead-themed map, set in a rural Mexican town, turns you into a Death Mariachi when you complete the Field Order challenge. And your dual pistols turn murdered enemies into temporary members of your band!
Another new map - a Pirates of the Caribbean-inspired, err, Caribbean pirate island - gives you two ghost escorts for completing the Field Order.
Then there's a palatial ancient Egyptical archaelogical dig site, which is all scarabs in jars and The Mummy this and The Mummy that. It's not clear what the Field Order reward is, but dog-faced death god Anubis apparently bestows it.
Finally there's remastered Modern Warfare 2 map Favela, which has a more rote-sounding (rotary-sounding?) Field Order reward of, snore, gunship support.
Those are all stuffed in the Invasion DLC along with more Extinction story content, Episode 3: Awakening. This takes you underground to the fortress of psychic nasties the Ancestors, where you'll use high-tech gizmos to find the source of their power.
Costs £11.59/$14.99. Or you can get a season pass that covers all four DLC releases - we're on the third - for £34.99/$49.99.