Call of Duty: Ghosts' final DLC pack, Nemesis, launches next week
Adds mind-controlling aliens, mine carts and wolves.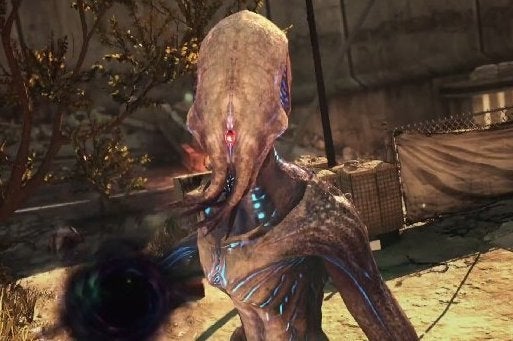 Call of Duty: Ghosts is getting its fourth and final DLC pack next week with Nemesis, debuting on Xbox One and Xbox 360 on 5th August.
It will likely come to PlayStation consoles and PC after 30 days, like all Call of Duty DLC.
As with the other CoD: Ghosts DLC packs, Nemesis includes four new maps and a new episode of the sci-fi alien-blasting saga Extinction.
The four new maps are described as being "small-to-medium" and "designed specifically for Call of Duty's distinctive fast-paced, gun-on-gun gameplay."
Goldrush is set in a Southwest US mine where rideable two mine carts zip along a track, while you'll be able to unleash a pack of wolves to devour your foes if you complete specific field orders; Dynasty takes place in a mountainous Chinese village where unique objectives can be completed to launch an air strike on your opponents; Subzero is a medium-sized map set in a Canadian submarine base; and Showtime is a reimagining of the series' smallest map, Shipment from Call of Duty 4: Modern Warfare.
The final episode of Extinction, Exodus, will allow players to choose their path and craft new weapons as they square off against the alien menace. This time out there will be a new enemy type with the Ancestors, a mind-controlling race with psionic attacks.
As with the other DLC packs, Nemesis is £11.59 / $14.99 a la carte and is included in the £34.99 / $49.99 Season Pass.