The Division dev: Watch Dogs delay "an important message"
"If a choice between time and quality, quality will win."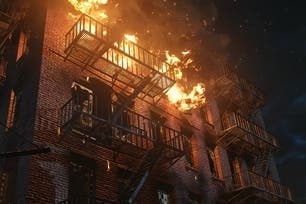 Massive Entertainment, developer of Ubisoft's promising next-gen shooter The Division, has hailed the publisher's decision to delay Watch Dogs last year as "tremendously important".
The Division has faced rumours it will be given a similar delay after a January report claimed that Ubisoft's initial 2014 release was now "laughable" due to the amount of work still needed on the game.
"It's tremendously important for us as a developer studio, to know that the owner and the publisher are ready to take that hit, and [the Watch Dogs delay] was a massive hit," Massive Entertainment boss David Polfeldt told Examiner.
"I think their shares fell 25 per cent on the day it was announced it was being delayed. It takes so much courage to live through that day and still think that was a good decision. So for us in the development [side of things], that's an important message that ultimately the management will back up the goals that we have, which is the game has to be great... If there is a choice between time and quality, then quality will win."
Ubisoft has declined to comment on the possibility of a delay to The Division, which is still currently being listed with a "2014" release date. We'll likely hear more at E3.