Stray length, how many chapters and time it takes to beat explained
Here's how long it will take you to beat Stray.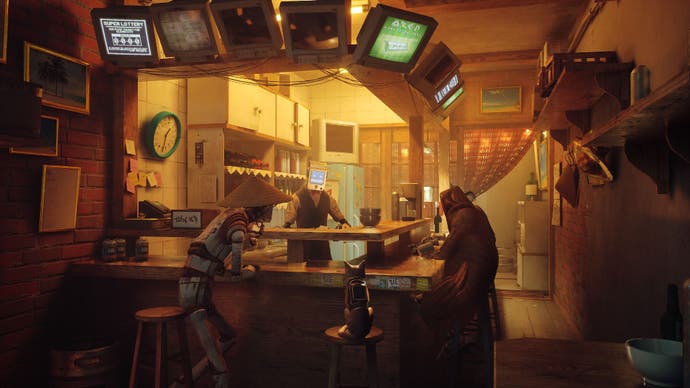 Stray's length is probably something you're wondering about if you're considering playing the game.
To solve this problem, this guide covers exactly how long it takes to beat Stray and how many chapters are within the game. This way you'll know if you have the time to step into Stray's paws.
If you're already planning on playing Stray, then it's worth checking out our Stray trophy guide. Yet, if you're still undecided, then check out Eurogamer's Stray review to learn more about the game.
On this page:
Stray length: How long does it take to beat Stray?
How long it takes you to beat Stray depends on whether you want to complete all the side quests, like restoring B-12's memories, and earn the Platinum trophy if you're playing the PlayStation version or unlock all of the achievements if you're on PC.
If you simply want to experience the game's story, then it will take you roughly five to six hours to beat Stray.
If, however, you want to collect all of the trophies and complete all of the side quests, it will take you between seven to 11 hours to complete Stray. This is because one of the trophies will take you a full hour to earn - though it could be longer depending on your mastery of the game.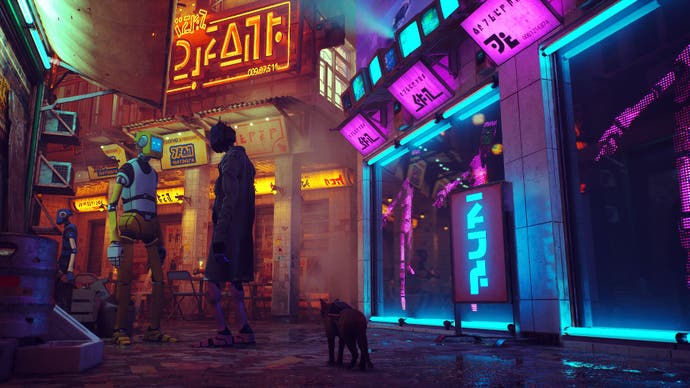 ---
Collectibles are hidden throughout Stray, such as B-12's memories and the badges. You can also use your cat powers to find music sheets, enegry drinks and the plant locations. Don't forget about the Stray trophies either, but, if the game is for you, make sure you know Stray's length.
---
How many chapters are there in Stray?
Stray is divided into 12 chapters of various lengths.
The longer chapters, such as Midtown, will let you roam an open air where you'll have to complete a number of puzzles, find specific robots and items to progress. Meanwhile, shorter chapters like The Sewers will focus around navigating the area either to reach a new location or complete a task.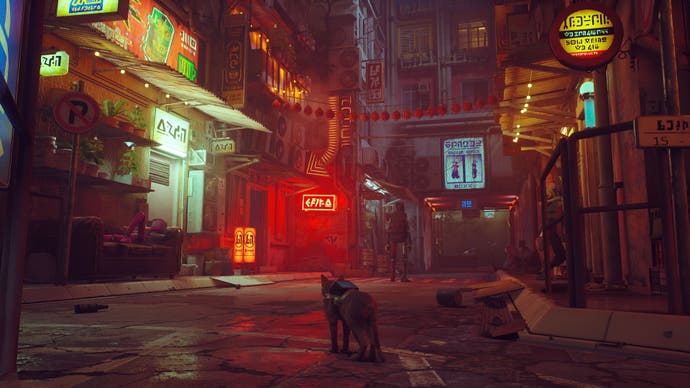 It's important to note that Stray allows you to replay any chapter after you've completed and the only consequence you face is that you'll start the chapter you're currently on; if you want to replay The Sewers, for example, but have been playing through Midtown, you'll have to redo everything you've already done in Midtown.
For this reason, we recommend waiting till you've completed the game before replaying any of the chapters if you want to find any missing memories, unlock more trophies or simply mess about while being a cat.
Have fun in Stray!