Star Wars Battlefront's Bespin DLC gets a release date
Cleared to Lando.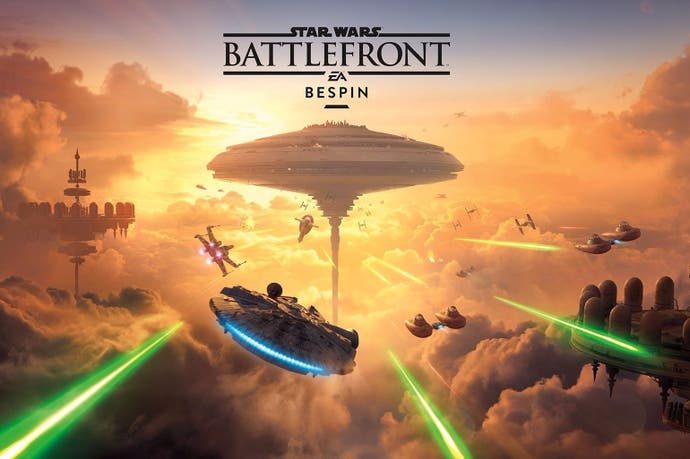 Star Wars Battlefront's second big batch of DLC is coming on June 21st to Season Pass holders, with other players having access to the new content a couple of weeks later.
The next DLC pack for DICE's sublime-looking multiplayer shooter is themed on Bespin's Cloud City from The Empire Strikes Back, and it promises to introduce some of the large-scale warfare that was missing from the Outer Rim DLC. It will also introduce new heroes in the form of Lando Calrissian and the bounty hunter Dengar, two new blasters in the shape of the X-8 Night Sniper and EE-4 blasters and maps which are yet to be fully revealed. For now, we've got this quite lovely bit of key art to whet our appetites.
A sequel to Star Wars Battlefront was announced last month, while several other EA studios are working on the licence. Perhaps we can hope to see more during this Sunday's E3 conference which kicks off at 9pm BST.