Square Enix makes further improvements to its disappointing Chrono Trigger PC port
New update adds classic-style battle UI and more.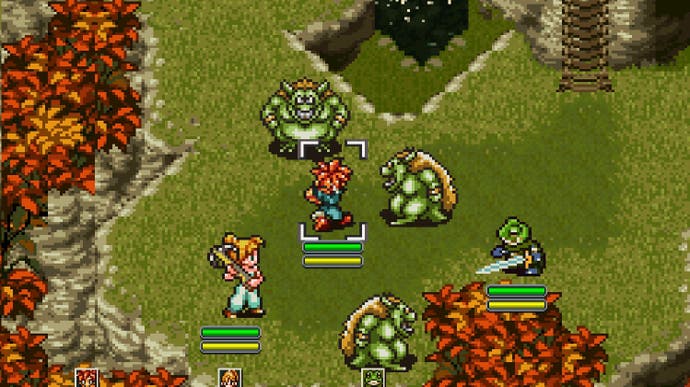 Square Enix has released another update for its disappointing Chrono Trigger PC port, further improving the user interface, overhauling player sprites on the world map, and more - all intended to bring the game more closely in-line with the beloved SNES original.
When Chrono Trigger surprise-launched on Steam back in February, fans were elated - for a few moments, at least. It soon transpired that Chrono Trigger for PC was plagued with issues - including poor performance, an unwieldy interface, and blurry up-scaled sprite art - largely all inherited from the mobile port it was based on.
After widespread criticism, Square announced its intention to address the issues that fans of the classic J-RPG had raised - and has already released one update, adding original-style sprites, a UI overhaul, improved controller and keyboard support, and more.
Square Enix has now released a second update for Chrono Trigger on PC, which most notably introduces a battle interface far more inline with that found in the Super Nintendo game, alongside the option to switch between a new controller/keyboard focussed layout and the launch UI intended for mouse and touch use. It's now also possible to pause during battles.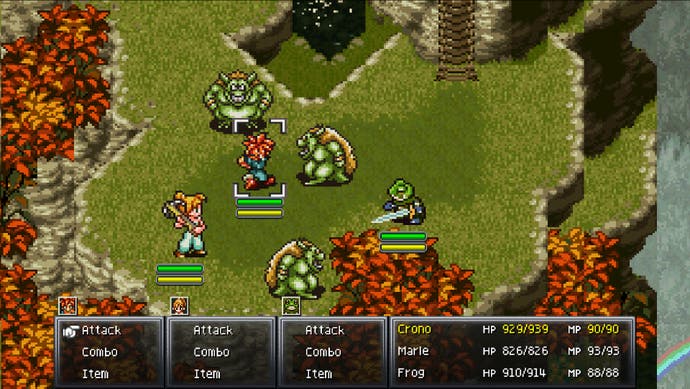 Elsewhere, playable character sprites have been reworked for the overworld map, bringing them closer to the SNES originals, and the resolution of animated cut-scenes has been improved. There are also performance fixes, as detailed in Square's latest Steam post.
Chrono Trigger's second patch is available to download now, and Square Enix notes that a third update is already in the works and scheduled for June. This will, among other things, offer further improvements to the user interface seen outside of battle.
It's certainly pleasing to see the publisher acknowledging its initial mistakes and making positive moves to rectify the situation. Hopefully PC owners will soon have a version of Chrono Trigger that finally does justice to Square's 16-bit masterpiece.