Square's classic Super Nintendo RPG Chrono Trigger is now available on PC
Buuuuuuuuuut…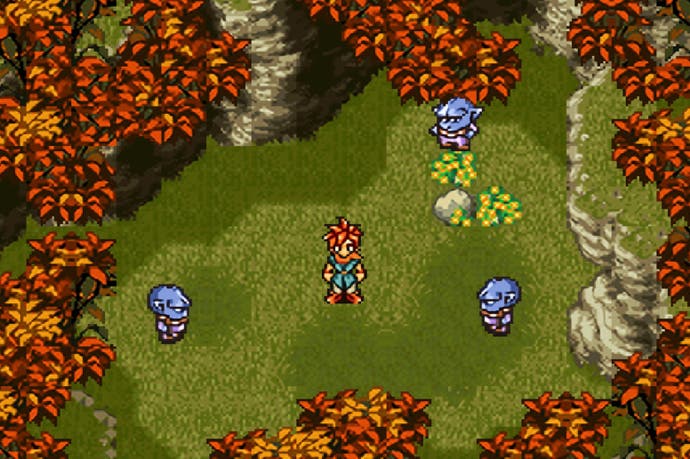 Square Enix has surprise-released beloved Super Nintendo RPG classic Chrono Trigger on Steam. But before you go rushing off to make a purchase...
The new PC version includes the full time-hopping, dimension-spanning original adventure - widely regarding as one of the finest J-RPGs ever made - plus the Dimensional Vortex dungeon and the forgotten Lost Sanctum dungeon that first appeared in the excellent DS port. Elsewhere, there's mouse and controller support, and a handy autosave feature.
Chrono Trigger is available now on Steam, priced at £11.99. However, there's something of a major caveat here that fans of the SNES and DS versions might want to be aware of before parting with their money. This PC release is a direct port of the mobile version, which means that it features some of the more unpopular elements of the iOS and Android games - including an unsightly, amateurish interface, and questionable visual "enhancements".
At the time of writing, Chrono Trigger on Steam has managed to amass a 'Mostly Negative' rating, with reviewers reporting various issues with the PC port, including a clumsy pseudo-touch interface, stuttering, screen tears, no option to play the game in its original 4:3 aspect ratio, and no option to remove the applied sprite-softening filter.
There's slightly better news for existing owners of the iOS and Android versions, however; all the new features of the PC port are winging their way to mobile. There's also retina and cloud save support, as well as AppleTV support on relevant devices.
Chrono Trigger famously bought Square's "Dream Team" of Hironobu Sakaguchi, creator of Final Fantasy, and Yuji Horii, creator of Dragon Quest, together with renowned anime artist Akira Toriyama and composer Nobuo Uematsu. And if you'd like a gentle reminder of what made the end result of their collaboration so special, why not take a look at Simon Parkin's Eurogamer review of the DS version from back in 2008?