Soulcalibur 6 has a brand new character Azwel
That ends well.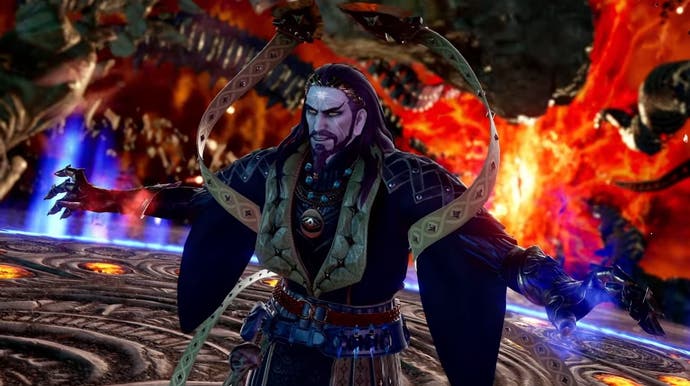 Soulcalibur 6 introduces a brand new character into the series called Azwel.
The self-proclaimed leader of humanity uses a weapon called Palindrome, which grants him the ability to create weapons out of thin air, and employs a fighting style called "practical application of martial philosophy and theory", which could do with a snappier name if Azwel wants it to catch on.
The video, below, shows Azwel in action. (Be prepared for one hell of an evil villain maniacal laugh at the end.)
I quite like the look of Azwel, who is suitable over-the-top ("You shall be sacrificed for the human race!"). He's got some interesting-looking moves - I like how he steps on platforms he's created and the wrestling move where he ends up sitting down cross-legged. And he looks like he's the villain of the new story mode, Libra of Soul.
Azwel is one of two brand new characters introduced in Soulcalibur 6, the other being "The Agent in Black", Grøh. Geralt from The Witcher is a guest character.